The Synagogue Attack in Jerusalem
Four people are dead and six others injured after two terrorists targeted Jewish worshipers on Tuesday morning.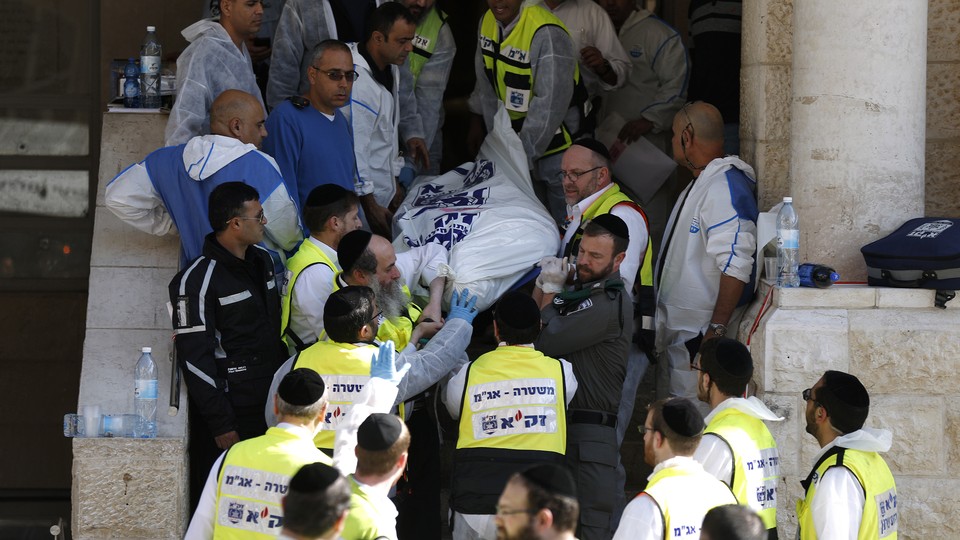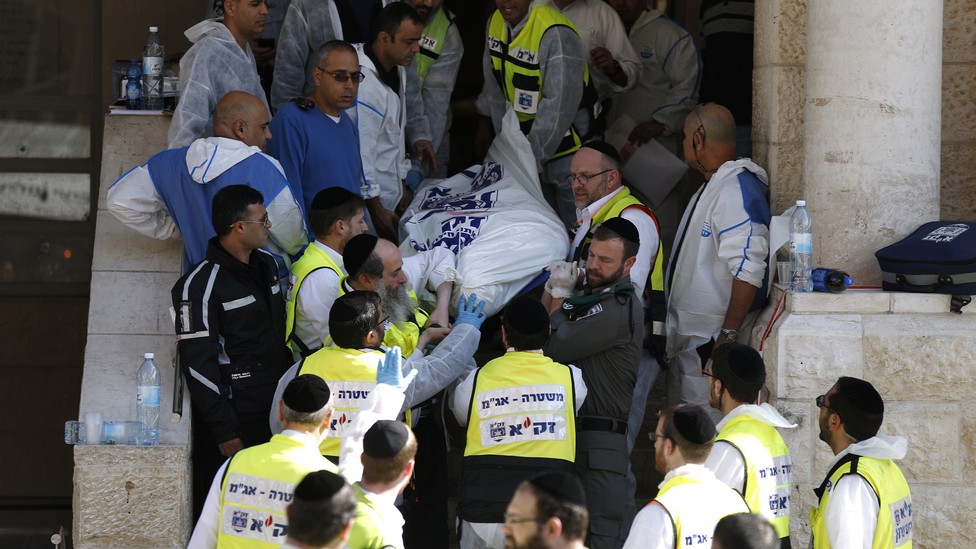 Two men armed with a gun, knives, and an axe stormed a synagogue during morning prayers in Jerusalem, killing four worshipers. Both assailants were shot and killed by police. The attack took less than seven minutes, injuring six others including two officers. One officer is reportedly in critical condition.
Local police confirmed that three of the four victims—Moshe Twersky, Arieh Kuplinsky, and Kalman Levi—hold dual citizenship with the U.S. and Israel. The fourth, Avraham Goldberg, is a dual citizen of Israel and the United Kingdom.
BBC News reports that the military wing of the Popular Front for the Liberation of Palestine claimed responsibility for the attack. Members of Hamas and Islamic Jihad also praised the attack, and masked fighters in Gaza were seen handing out treats to citizens in celebration of the attack.
The attack took place at the Kehilat Yaakov synagogue in Har Nof, an Orthodox Jewish neighborhood. It is part of a larger educational and religious compound.
Israel has responded by cutting off roads to the neighborhood of Jabal al-Mukaber, where the attackers reportedly lived. Clashes broke out between residents and security forces, as several family members of the attackers have also been arrested. Public Security Minister Yitzahk Aharonovich also announced an easing of self-defense gun control rules, for those who are licensed to carry firearms, such as security guards and off-duty police.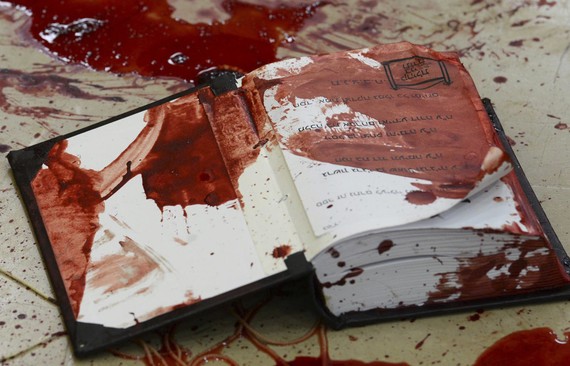 The attack is the deadliest terrorist incident to take place inside the city of Jerusalem in many years, and a further escalation of ongoing tensions that have gripped the city for weeks. Hamas claimed today's attack was a reaction to the death of a Palestinian bus driver who was found hanging inside his bus on Sunday. Police ruled the death a suicide, but relatives say there were signs that he was murdered. There have been several attacks on both Israelis and Palestinians over the last few weeks, including stabbings, beatings, and hit-and-runs, in addition to numerous and violent protests in Jerusalem and the West Bank.