The Life and Times of Prague's John Lennon Wall
The famous graffitied landmark and protest site was given an unexpected makeover.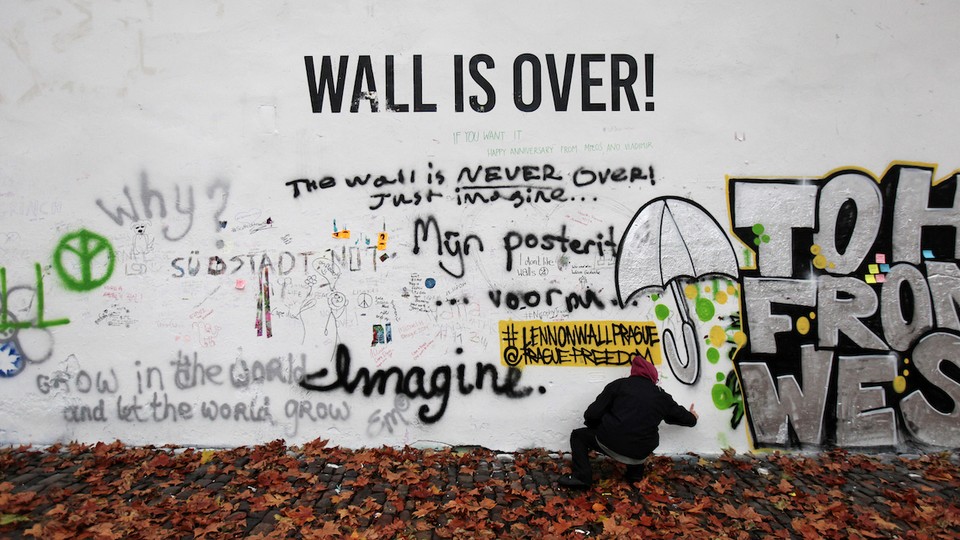 Earlier this week, Praguers awoke to find that the John Lennon Wall, one of the city's better known symbols of artistic resistance against the former Communist regime, had been "reimagined." Or, as the Prague Post put it, the wall had been "vandalized."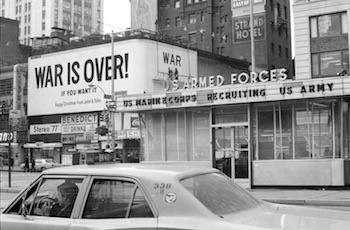 Riffing on the John Lennon and Yoko One peace message, "War Is Over! If You Want It," an anonymous group of art students called "Prague Services" painted the graffiti-covered wall entirely in white, save for the words "Wall Is Over!"
The group explained their deed in a statement:
Twenty-five years ago, one big totalitarian wall fell...Students of art schools are expressing their commemoration of (1989) and opening room for new messages of the current generation.
Long a venue for political graffiti, the John Lennon Wall was painted over countless times as anti-Communist scrawl appeared in the years following the assassination of John Lennon in 1980. Western music and western symbols were banned in what was then known as Czechoslovakia so the "Lennonist" tribute itself was controversial on its own.
Earlier this week, Czech demonstrators celebrated the 25th anniversary of the Velvet Revolution, which ended Communist rule there, in part by throwing eggs at President Milos Zeman. As the BBC reported, thousands of protesters took umbrage at what was perceived as Zeman's recent defense of Russia's actions in Ukraine.
Since the Velvet Revolution, the wall has become a vehicle for artists and activists to make calls for peace elsewhere in the world. The Sovereign Order of Malta, the wall's owner, has been mulling legal action against the students, according to the Associated Press.
Here's what the landmark has looked like through the years: