When Life Imitates The Hunger Games in Thailand
Movie-goers continue to face arrest for borrowing the three-fingered salute of resistance.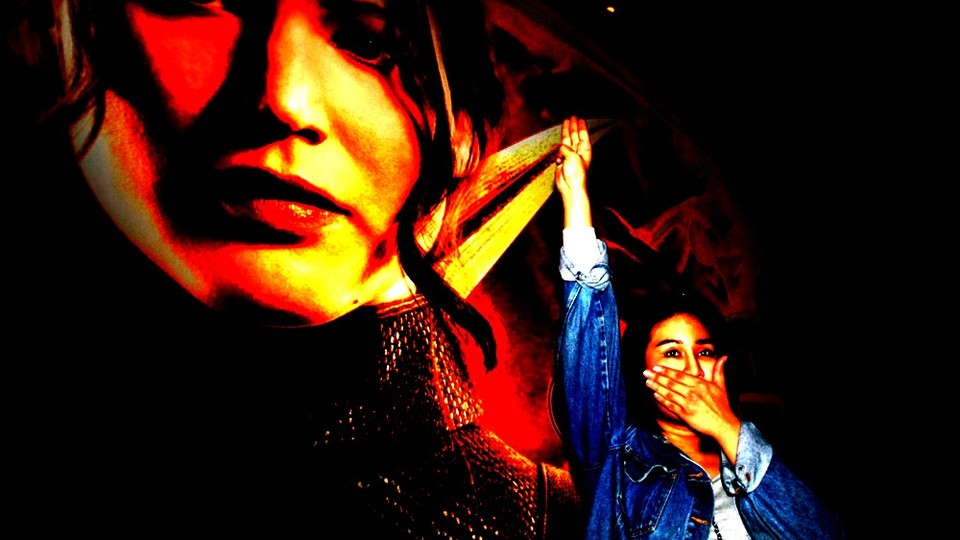 While we continue to measure the ideological scope and reach of dystopian cinema on its young acolytes in America, elsewhere, life is beginning to imitate art in a very real way. Earlier this year, protestors in Thailand cribbed the gesture of resistance featured in The Hunger Games following a coup in May.
Posing with the symbol, one supporter tweeted a picture of the gesture, captioning it "Dear #HungerGames. We've taken your sign as our own. Our struggle is non-fiction. Thanks." Danielle Wiener-Bronner explained how the gesture translates:
In the Hunger Games series, the three-fingered salute is used to show solidarity against an dystopian government which forces children to compete to the death in televised events. In Thailand, the salute — along with the phrase "liberty, brotherhood and equality," taken from the real French Revolution — seems to have been adopted to show solidarity against an unlawful, military-led government.
The military junta, the result of the 12th successful coup out of 19 attempted in Thailand in the past 80 years, seems to taking its cues from central casting. Following its takeover of Thailand's government, it imposed an onerous curfew and threatened to arrest anyone who used the salute.
Months later, with Mockingjay, Part I, the newest Hunger Games installment, out in theaters, the galvanizing symbol is back in the news. On Wednesday, five Thai students were detained for using the salute during a speech by Prime Minister Prayuth Chan-Ocha. According to the Bangkok Post, the five, who were wearing anti-coup apparel, were pulled away by military police. Parroting the language of The Capitol, they were remanded to a military camp for an "attitude adjustment."
On Thursday, three more students were detained in Bangkok after they handed out free tickets to a screening of the film. As Reuters reported, one student, after using the salute in front of the movie poster, explained: "The three-finger sign is a sign to show that I am calling for my basic right to live my life." She was then taken away.
"We are just inviting them to talk," said Police Colonel Visoot Chatchaidet.
Following the incident, the movie was pulled from a Bangkok theater chain. Elsewhere in the region, for reasons that also might send Katniss Everdeen reaching into her quiver, China recently announced it was delaying the release of Mockingjay until at least next year.