Boko Haram's War on Nigeria's Students
The terrorist group reserves its deadly violence for society's most vulnerable. On Monday, a suicide bomber killed at least 50.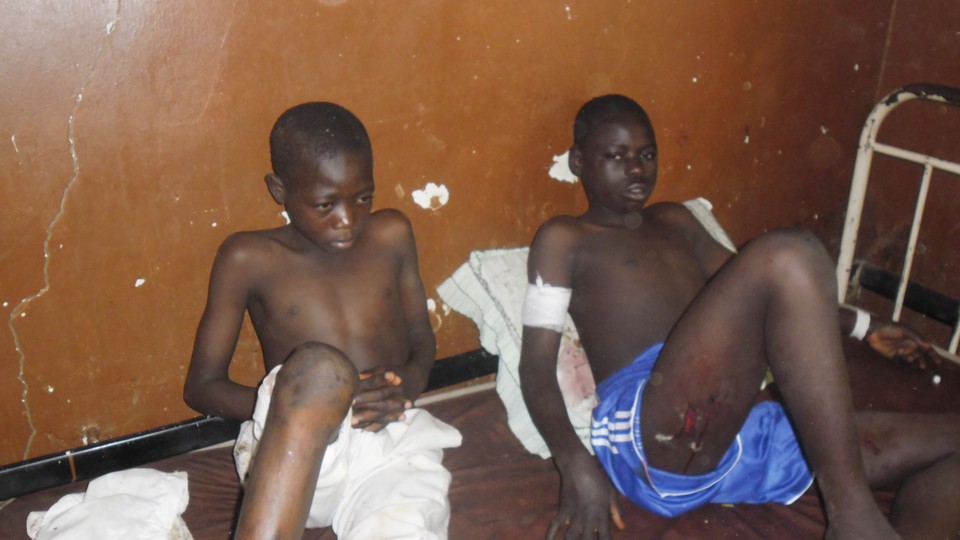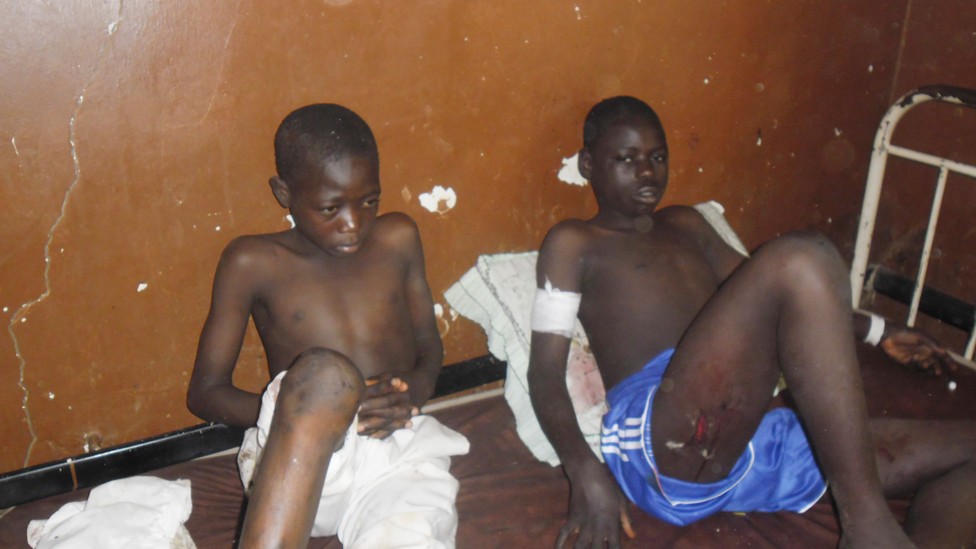 Early Monday morning, a suicide bomber disguised as a student entered a school assembly in Potiskum, Nigeria and detonated explosives attached to his body, killing almost 50 and injuring 79 more. No one claimed responsibility for the attack. But observers strongly suspect that Boko Haram, Nigeria's most notorious terror organization, was involved.
Since its formation in 2002, Boko Haram is responsible for the deaths of thousands across northern Nigeria. But the group—whose name translates roughly as "Western education is sinful"—has especially targeted schoolchildren. Boko Haram achieved international notoriety through its kidnapping of over 200 girls in Chibok in April, an act that sparked a high-profile campaign to obtain their release. That hasn't happened.
In the past year and a half, the list of Boko Haram atrocities has grown. An attack on a high school in Mamudo, in Yobe state, killed 42 last July, and a subsequent massacre in the state claimed 29 additional lives this February. In the state of Borno, adjacent to Yobe, Boko Haram has killed over 70 teachers and destroyed more than 200 school buildings.
Despite a rhetorical and financial commitment to stop the group, the Nigerian government has thus far been unable to do so. Last month, the country's top military commander announced that Boko Haram had agreed to a cease-fire, and that the kidnapped schoolgirls would return soon. Shortly thereafter, however, Boko Haram's supreme leader said in a video tape that he had never heard of it.
Nigeria is Africa's largest country and features a dynamic, fast-growing economy. But the country has struggled to unify its south, where most government institutions are, and the poorer north. The opposition All People's Congress Party governs Nigeria's three northeastern provinces, an area where Boko Haram has claimed as its base. Distrust of President Goodluck Jonathan's regime there is widespread. The New York Times reported that as officials rushed to treat victims of the bombing, local stone-throwing residents impeded them.
In the meantime, Nigeria's most destructive terror organization operates with impunity.
"Boko Haram particularly targets schools because they are soft targets. And they represent everything the group is against—Western education, lifestyle and civilization," wrote Ahmed Idris, an Al Jazeera correspondent based in Lagos.