The Death of Zambia's 'King Cobra'
After Michael Sata passed away Tuesday night, Vice President Guy Scott will serve as interim president.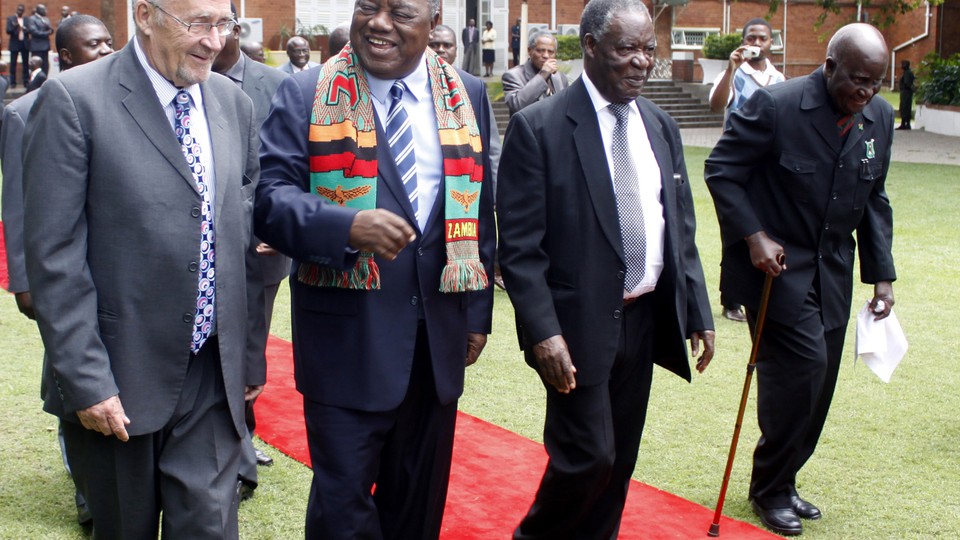 Cabinet secretary Roland Msiska confirmed the death to the media saying, "It is with a heavy heart that I announce the passing on of our beloved president. I urge all of you to remain calm, united and peaceful during this very difficult period."
"King Cobra" had lived in Zambia when it was under British rule (this October marked 50 years since Zambia gained independent from the U.K.) and ran for president four times, finally winning in 2011.
However, Scott may be unable to remain Zambia's president when formal elections are held in 90 days. His parents were not born in Zambia, which is a requirement for presidency in the Zambian constitution.