When a Baby Born in Australia Isn't Australian
Children born to asylum-seekers are considered "unlawful maritime arrivals."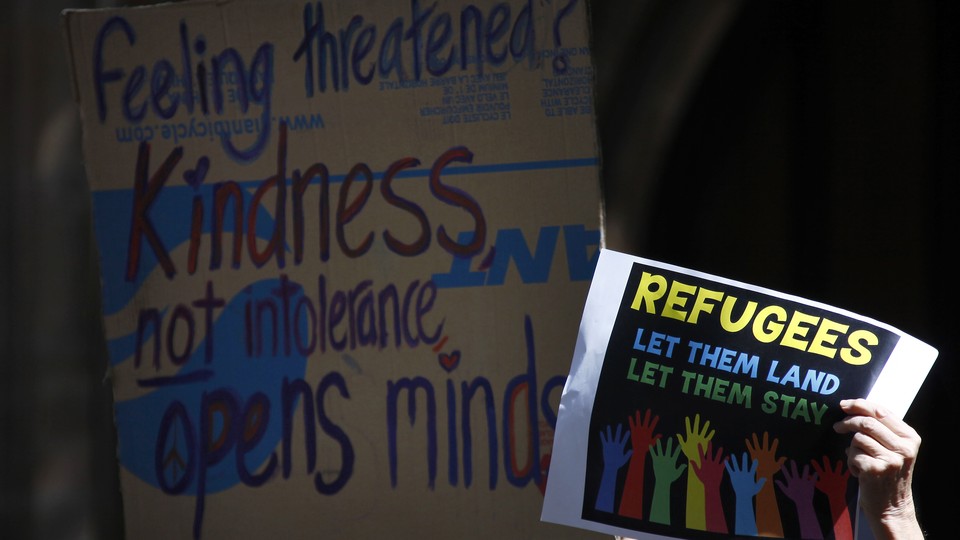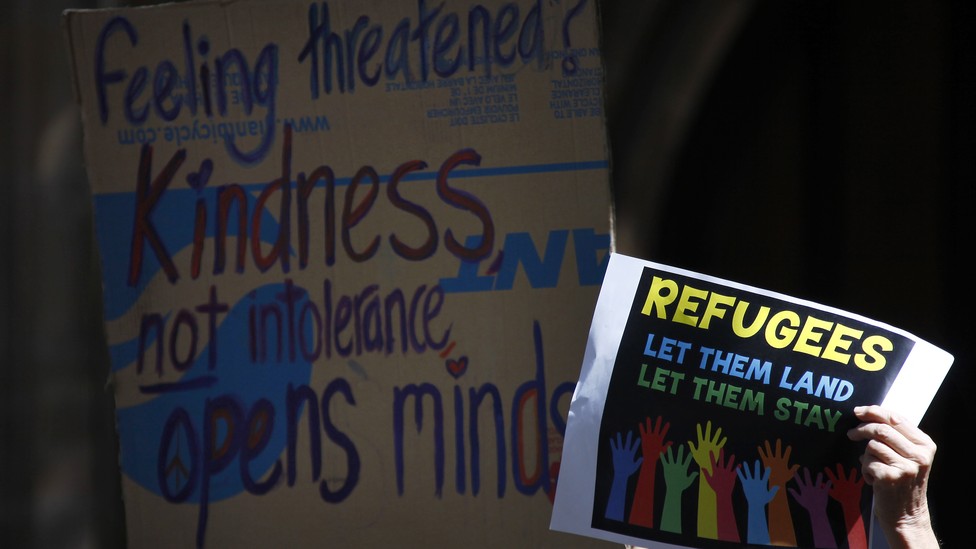 Ferouz Myuddin is an adorable 11-month-old boy who is about to get deported. Born to a Burman asylum seeker in Mater Hospital, on Australian soil, he was refused a visa because of his family's refugee status and designated an "unlawful maritime arrival." On Wednesday, a federal court upheld the decision to deny the child a visa, a ruling that could set the precedent for sending roughly 100 babies born in Australia to off-shore detention centers.
The Myuddin family are Rohingya, a minority group which primarily practices Islam and are not considered citizens of Burma. Due to persecution in their homeland, they fled to Australia's Christmas Island. The details around how mother Latifar Myuddin wound up in Nauru, an Australian detention center, are unclear. However, due to complications with her pregnancy, she was flown to a hospital in Brisbane, Australia, to deliver in November of 2013. Baby Ferouz was born prematurely on the country's Eastern Coast and received a birth certificate from Queensland.
On Wednesday, a federal court agreed with the immigration department's decision not to issue the child a visa, which means the family could be headed straight back to Nauru, an island holding center with a questionable record of human rights. The court argued: "Australia's law deems any asylum seeker arriving in Australia as an unauthorised maritime arrival, unless they have entered the country on an aircraft."
Murray Watt, a lawyer for the Myuddin family, argued to the Brisbane Times that since "[Ferouz] was born in the Mater hospital in Brisbane, he cannot possibly have arrived in Australia by boat."
About a hundred other children were born under similar circumstances, and this case could serve as precedent for their treatment. Watt said the ruling will force the babies to live in "potentially inhumane" conditions on the small island. "This is a new low from the Australia government with how it deals with the children of asylum seekers—the conditions on Nauru have been described as inhumane by the United Nations and now they are trying to say that children who have been born on the mainland have come by boat as a means of stopping them from remaining in Australia and seeking the protection they are entitled from under international law," he explained.
It's also important to note that just two weeks ago, Scott Morrison, Australia's immigration minister, introduced legislation that would automatically designate all babies born on the mainland to asylum-seekers as "unauthorised maritime arrivals," removing their opportunity to be represented in court. Ferouz's case might be the last of its kind.