What Vladimir Putin Got for His Birthday
Russia's president turned 62 on Tuesday and people around the globe paid all kinds of tribute.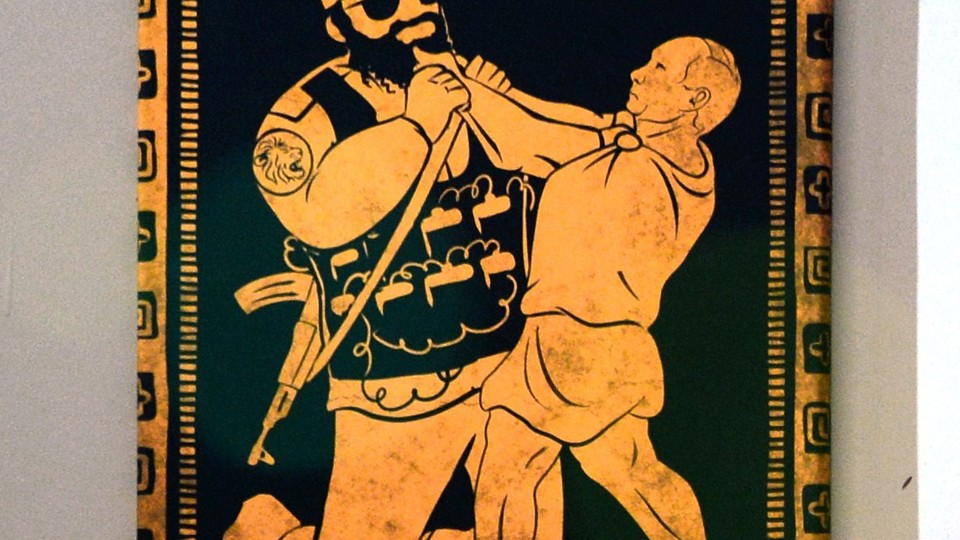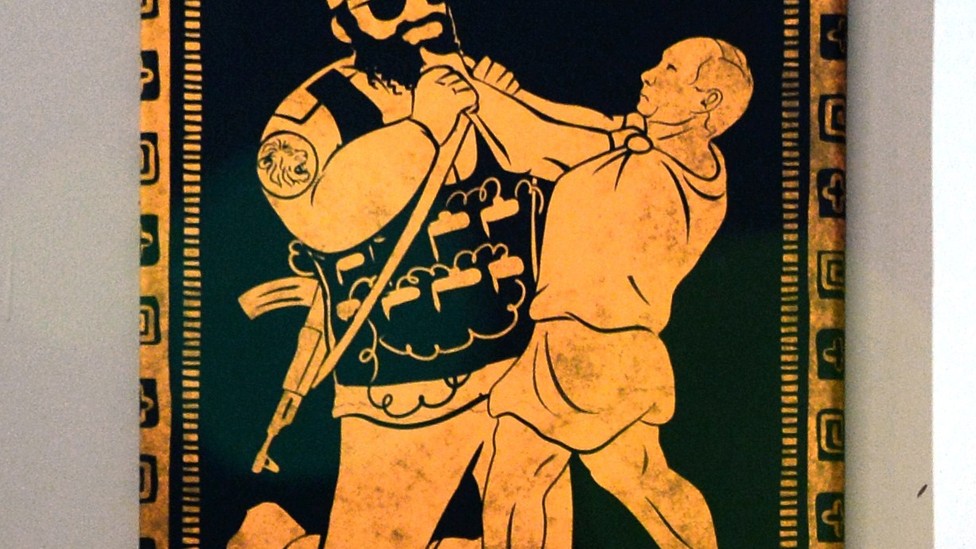 Today is Russian President Vladimir Putin's 62nd birthday. He chose to make it a low-key affair: Putin spent the day in remote Siberia, about 200 miles away from the nearest town. His spokesperson said the president was planning to "rest" and wouldn't disclose who, if anyone, was invited to the quiet birthday party.
Across his vast country, however, Putin's adoring citizens (he held a whopping 87 percent approval rating this summer) celebrated his birth with everything from artwork to infographics to grand marches honoring their leader.
In perhaps the most glorifying tribute, an artist in Moscow created a special exhibit entitled "The 12 Labors of Putin," an ode to the 12 labors of Hercules, which range from slaying a lion to capturing the Cretan Bull. (In this case, the bull is a Crimean ox.) In the artwork, Putin successfully accomplishes a modern take on Hercules's acts, such as shooting down an American warplane, instead of the Stymphalian birds, with a bow and arrow.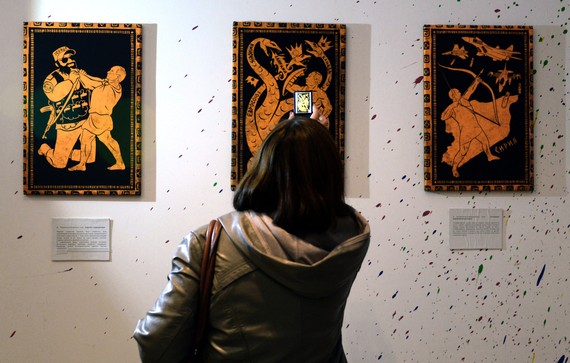 Elsewhere, Gosindeks, a Russian analysis center, created an infographic more than 40 feet long, detailing some 550 achievements of Putin's 15 years as president.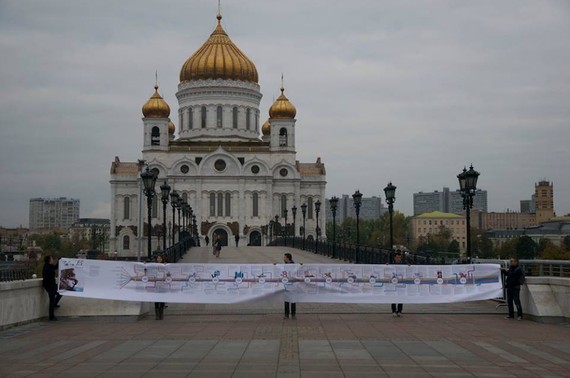 In Grozny, Chechnya, thousands gathered to form an almost 2,000-foot-long Russian flag with their bodies.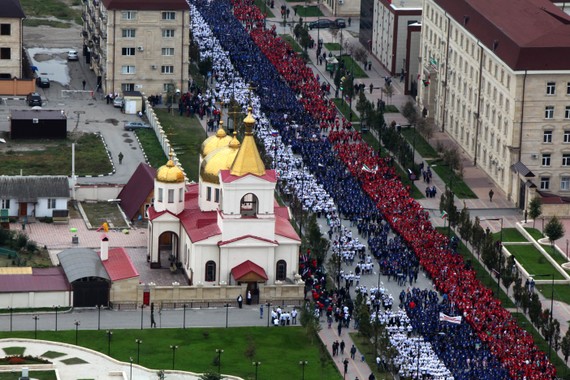 And then there were the T-shirts. Apparently, Putin's visage is particularly popular on cotton. These Muscovites proudly wore a bespeckled Putin.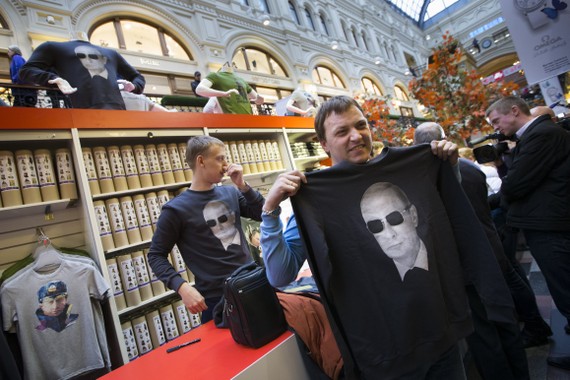 Others created this banner, depicting U.S. President Barack Obama wearing a Putin T-shirt.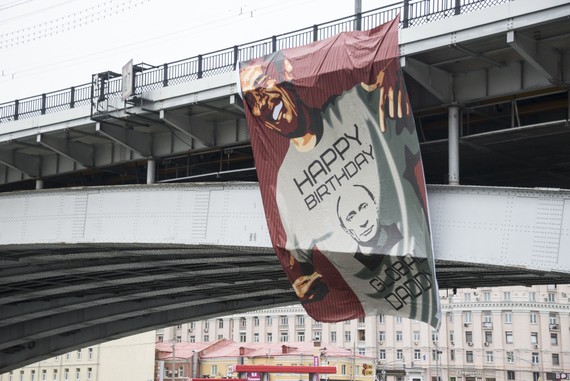 But the celebration wasn't just in Russia. American artist Julius Kacinskis created an entire line of T-shirts around the theme of Putin as a peacemaker and began selling them today at a pop-up store in Manhattan.