The 'Radicalized' Tweet
Scotland Yard is pressuring social media companies to share user the information of those who post legal but incendiary content.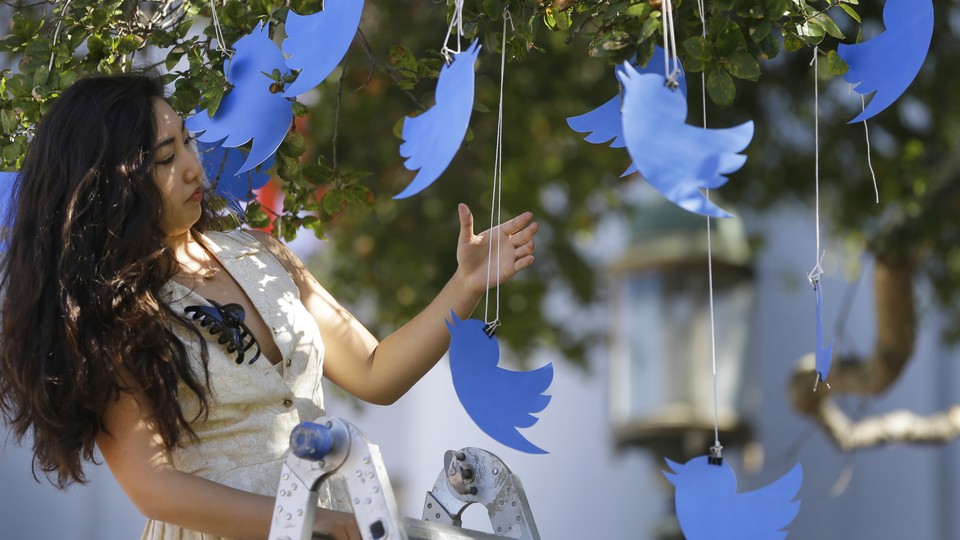 Authorities in the United Kingdom want Google, Microsoft, Twitter, YouTube, and Facebook to help them track down terrorists and their sympathizers. The Islamic State publishes many of its beheading videos to social media, and officials are seeking to use the group's penchant for propaganda against it, according to The Independent.
Usually, social-media organizations only share user information when it is "specifically requested as part of an ongoing investigation." Most of those companies already monitor and remove "suspicious content," but the U.K. government wants them to hand over the IP addresses, email addresses, and names of those who post the materials automatically. Scotland Yard wants to know about every bomb-building guide, terrorist threat, and anything else that can contribute to "radicalization" on social media, even if it's perfectly legal. The information would then be turned into a database for law enforcement.
While the beheading videos posted by ISIS are clearly illegal, the terrorist group is also known for circulating "informational" videos, such as those of John Cantlie. The British journalist and hostage has been filmed reading long pro-ISIS monologues, an act that is not specifically illegal. The group has also produced an action-movie-style trailer, "Flames of War."
The proposal has some worried that the tech giants are being asked to be informants. "There are some concerns that the internet companies have [about the proposed database] as they do not want to seem to be doing the police's job," Erin Saltman, an expert on extremist material, told the Daily Mail.
Scotland Yard told The Independent it directly deals with more than 1,000 propaganda removals per week.