The Pakistani Taliban Feels Jilted After Spokesman Defects to ISIS
The group seemed sad that Shahidullah Shahid pledged allegiance, along with several other top leaders, to the Islamic State.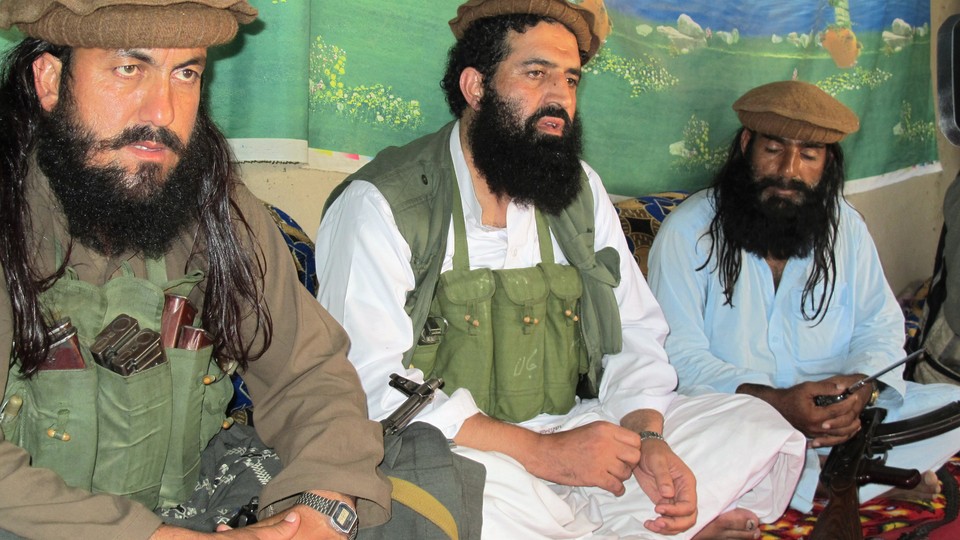 The Taliban is having a tough month with its spokesmen. Just a few weeks ago, its popular Afghan spokesman Zabihullah Mujahid was accused of accidentally turning on Twitter's geolocation function while tweeting from southeast Pakistan, far from his normal office. Mujahid, to his credit, quickly denied that he'd given his location up and decried the geo-tag as part of "an enemy plot."
On Tuesday, Reuters reported that Shahidullah Shahid, the Pakistani Taliban's influential spokesman, had been fired by the group's leadership. The more accurate way to put it might be to say that Shahid quit after he, along with five other Taliban commanders, vowed allegiance to the Islamic State in an audio recording.
"I pledge allegiance to the Caliph of Muslims, Abu Bakr al-Baghdadi," Shahid said of the ISIS leader. "I will listen to and obey his every order, even if the situation is difficult, whether I like the order or not."
The Pakistani Taliban took the news a little hard. "He was the most important of the five who have left us. Others are not prominent figures," one unnamed Taliban commander confided to the BBC.
In a conversation with Reuters, another unnamed Taliban commander could not mask his sense of feeling spurned as he accused Shahid of making the move as a publicity stunt: "He used our name and tried to make it big news in the media."
The greater backdrop for the defection has much to do with ISIS's rise as the (for lack of a better word) trendiest militant jihadi group right now. The group's success has also earned it new followers from Australia (including a new 17-year-old high-ranking spokesman) to Europe to Southeast Asia. "They wish to join the rollercoaster," Zahid Hussain, a senior expert on militancy, told the BBC. This week, U.S. Secretary of State John Kerry is visiting Indonesia, hoping to convince the leadership of the world's most populous Muslim country to join the American effort to stop the growth of ISIS.
Meanwhile, on Tuesday, it was reported that Islamic State fighters had gained territory in battles against the Syrian government in the eastern part of the country. On Monday evening, the group also launched a fresh offensive against a number of strategic targets within Iraq, including the Mosul Dam. The push began with as many as 15 "nearly simultaneous" attacks against Kurdish forces.