The One MH17 Passenger Who Wore an Oxygen Mask
What did travelers know about the attack?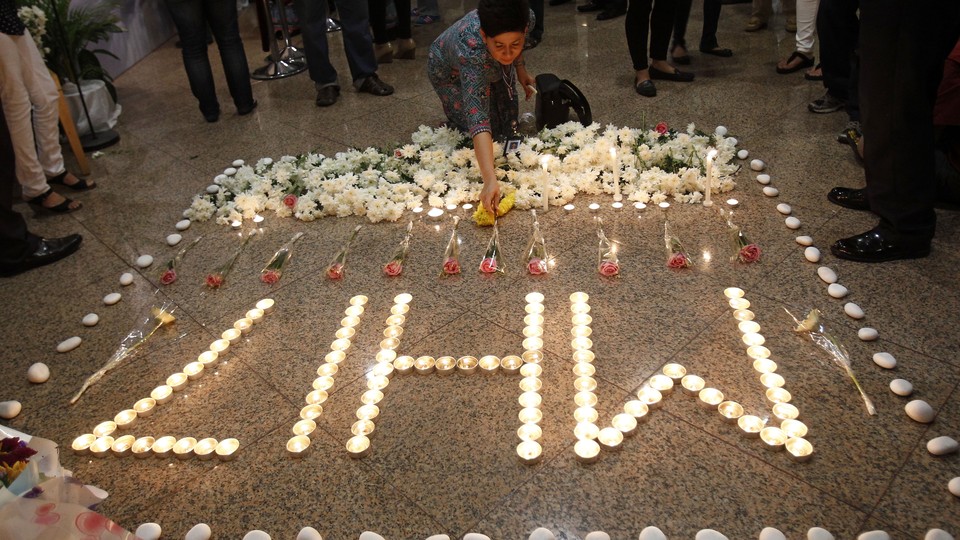 The Dutch National Prosecutor's Office has been conducting an in-depth criminal investigation of the Malaysia Airlines Flight 17 tragedy. Today, the office revealed that one passenger, an Australian, was found with an oxygen mask around his neck.
Office spokesperson Wim de Bruin told CBS the mask is being checked for fingerprints, saliva, and DNA, but that did not produce any results. "So it is not known how or when that mask got around the neck of the victim," he said.
The revelation of the lone mask invites a number of questions as to what the 298 passengers and crew knew about the attack while it was happening, the period of time between the missile strike and the plane's descent, and the immediate reaction of the pilots. De Bruin mentioned the mask casually while appearing on a Dutch late-night TV show.
The notion that not all passengers died immediately when the plane was struck has upset many family members of the victims, who reached out to de Bruin after his comments. "The last thing I want is to add to their suffering in any way," he said in a statement. "I shouldn't have said it."
This is the second piece of key information made public by the Dutch in regard to the MH17 investigation. A preliminary report from the Dutch Safety Board in early September determined the flight was brought down by "high-energy objects" hitting the exterior of the plane.