The Anguish of Saving Endangered Scholars
One foundation's struggle to rescue intellectuals from the Nazis—while leaving others behind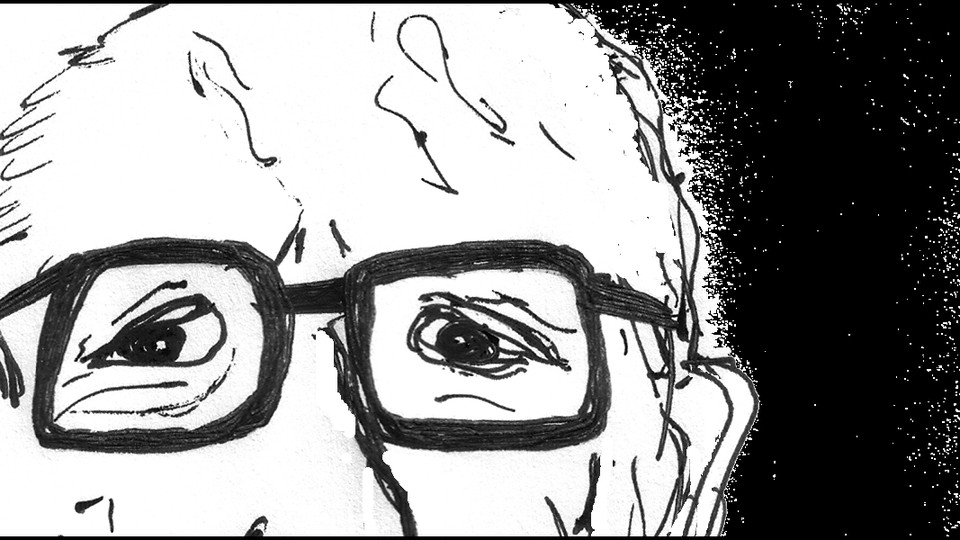 Over the last three and a half years, the Syrian conflict hasn't just killed nearly 200,000 people, displaced almost 10 million others, and destabilized an entire region. It's also robbed the country of its intellectual capital. Two-thirds of Syrian refugee children are out of school. Seventy percent of Syria's medical professionals have fled the country. A nation deeply scarred by civil war has lost all nine of its psychiatrists.
More than eight decades ago, the Rockefeller Foundation set about addressing this very challenge—only then it was intellectuals fleeing war and fascist governments in Europe. The institution, which was devoted to promoting public health, did something that institutions rarely do: It took a big risk, getting into the business of saving scholars. Between 1933 and 1945, the organization spent $1.5 million through a series of programs to subsidize teaching positions for more than 300 academics at schools in the United States and Europe, including many appointments at New York's New School for Social Research. The scholars, over 60 percent of whom were German, worked in the humanities and social, natural, and medical sciences.
Recently, I interviewed Rockefeller Foundation President Judith Rodin and visited the Rockefeller Foundation's archives—located outside New York City in one of the Rockefeller family's former estates, in Pocantico Hills—as part of a larger investigation into institutional risk-taking. (A disclosure: In the two years since I began my research in the archives and interviews with Rodin, The Atlantic and Atlantic Media have received support from the Rockefeller Foundation for journalistic work on cities and a number of Atlantic Live events on urban and social-system resilience. My discussions predate and are independent of these partnerships.)
What I discovered in the Foundation's archives were fascinating, consequential debates about intellectual life under the Nazis—heart-wrenching correspondence about the state of European universities at a time when Adolf Hitler was beginning to wage war against both independent thought and Jewish academics. The gravity of this campaign wasn't initially apparent to the Foundation, whose public-health program officers in Europe spent the early 1930s cabling assessments to headquarters of political conditions in the region as Hitler rose to power. (In fact, the Rockefeller Foundation funded German eugenics research prior to World War II, helping support the intellectual ecosystem from which the notorious Nazi physician Josef Mengele emerged.)
Eventually, the organization's president and trustees concluded that something had to be done to rescue Europe's top minds. But deciding who to save also meant deciding who not to. Internal memos between Foundation staff in Europe and New York anguished over whether to act or not, whether doing so would endanger the institution, and whether the organization was equipped to engage in such efforts.
One of the surprises for me was the active role that Joseph Schumpeter, the Harvard innovation and economic theorist, played in pushing the Foundation to aid academics. He suggested names of scholars to assist throughout the 1930s. At the same time, however, he expressed the uncertainties of the day about what Hitler's rise meant and how to contextualize it. Schumpeter went so far as to say he was "prepared to forgive [Hitler] much" in a May 2, 1933 letter to Edmund Day, the head of the Rockefeller Foundation's social-science division:
[T]he case of Stolper and Merschak who are really exceptional men, might be taken up separately and merely on their merits as economists in which case nothing in the way of an unfriendly act towards the German government would be implied which indeed I should not approve of myself. I know something of the government which preceded Hitler's and I can only say that I am quite prepared to forgive him much by virtue of comparison...
In July 1940, Thomas Appleget, the Foundation's vice president, objected to a full-fledged operation on behalf of refugee-scholars, suggesting that the Foundation fund the Institute of International Education to do the work instead. He worried about the "inevitable confusion" that would arise "between the hardboiled desire to save intellect and the humanitarian desire to save lives"—foreshadowing later concerns among Foundation staff that the refugee-scholar program was morphing into a large-scale relief effort. In a memo in which he clearly struggled with the life-and-death realities of scholar-selection, Appleget wrote:
The more I think of the refugee scholar situation, the more I think that the problem is one in which the Foundation should not operate directly. We cannot use the principals [sic] of limitation which control our actions in the case of fellowship awards or aid to deposed scholars. Because we are supposed to have unlimited resources, every grant we would make for an outstanding scholar would bring increasing requests from others who are not outstanding. Incidentally, I am not sure that those who now clamor for our aid in order to leave their native lands are—in many cases—those who most deserve help. There would be inevitable confusion between the hardboiled desire to save intellect and the humanitarian desire to save lives. And this would be complicated by the fact that, because of our aid to institutions and our fellowship programs, we have thousands of friends among the scholars of Europe. To select a few of these for aid and refuse the rest would cause widespread disappointment and bitterness in an area where we want goodwill. In view of all these factors, I suggest that the Foundation take no direct action for refugee scholars.
That same summer, Joseph Willits, the Foundation's social-sciences director, penned a prescient assessment of the situation in a memo entitled "If Hitler wins—." A sweeping Nazi victory, he predicted, would have a devastating effect on civil society in Europe. "Great Britain, France, Holland, Belgium, Denmark, Norway, Sweden, Switzerland, will almost certainly cease to offer the kind of milieu in which social science research can flourish," he wrote. The Foundation's ad-hoc approach to helping scholars was not effective, he continued. "I would do this cold-bloodedly on the assumption that Nazi domination of these countries makes them a poor place for a first-class person to remain in. And on the further assumption that the Foundation could make no finer contribution to our culture than to bring over, say, 100 of the best minds from Great Britain, 75 from France, and smaller numbers from the other countries." Willits's arguments largely prevailed within the Foundation.
Ultimately, the Foundation settled on five criteria for choosing which scholars to support. The academics, the organization reasoned, must:
1. Be outstanding in their field

2. Be in their productive years

3. Have lost their position and generally be considered to be in some danger, whether for religious, racial, or political reasons

4. Hold the promise of improving existing scholarship in American universities

5. Have an assurance of a teaching position for at least two years—this visa requirement also benefitted the Foundation's financial interests, as scholars without long-term positions would require additional resources.
Marc Bloch was one of those singled out for saving. He was both a French patriot, having fought in World War I, and one of the world's leading economic historians, teaching at the Sorbonne in Paris. On October 31, 1940, Bloch cryptically appealed for help to a Professor Leland, who was involved in the Rockefeller Foundation's Emergency Program for European Scholars:
Since I wrote you, I had a letter from Professor Earl J. Hamilton, who told me that the Rockefeller Foundation thought of inviting me to come to the U.S., and I have been in touch with my government. I have every reason to suppose they would allow me to accept an invitation from an American institution. But it is, I think, very important that the invitation should come as soon as possible. Though I cannot give you all the particulars, I may say that it would make everything easier for me, here. Moreover the events in Europe are moving, as you know, at a very quick pace and there is always the possibility that new obstacles to travelling may spring up. I should hate to seem troublesome or fidgety.
At the end of the letter, he added, "My mother, who is marvellously young for her age, does not want to leave us. I hope it would be possible for her to come with my children, my wife and me."
But Bloch, who was Jewish, never made it to the United States. He was accepted into the Foundation's program and visas were secured in April 1941 for him, his wife, and four of their six children. He was told that visas for the two eldest boys would arrive in June, but Bloch refused to leave them in France in the interim. By July, the French government had issued a decree that forbade males between the ages of 18 and 40 from leaving Paris. Bloch remained in France, joining the resistance. In June 1944, the Nazis captured Bloch and executed him with shots to the head, before tossing him in an unmarked mass grave in Lyon, France.
The Rockefeller Foundation managed to save a number of eminent scholars, including Henri Bonnet, Henri Gregoire, Claude Levi-Strauss, Otto Meyerhof, Charles Oberling, and Ludwig Von Mises. The group included six Nobel Prize laureates and six future Nobel Prize winners. But many more, like Marc Bloch, went unsaved, some as a result of the Foundation's selective criteria. How many future Nobel laureates—how many intellectual lights—are now being swallowed up by the darkness of Syria's civil war? And what's the best way to save them?