Social Media Couldn't Save Reyhaneh Jabbari
A campaign to halt an Iranian woman's execution was ultimately unsuccessful.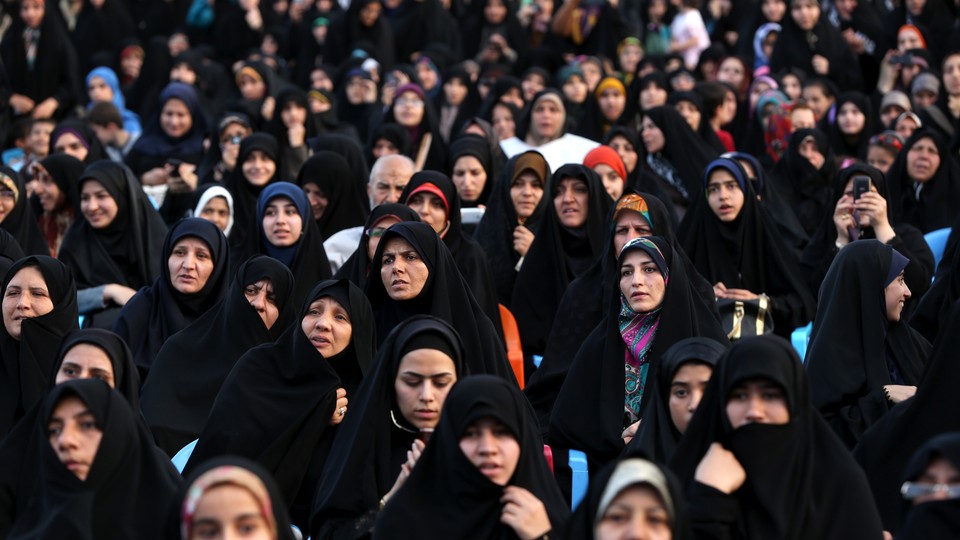 On Saturday, Iran hanged a woman convicted of murdering a former intelligence officer she claimed had attempted to rape her—a defense the court and the man's family ultimately rejected.
IRNA, Iran's official news agency, says 27-year-old Reyhaneh Jabbari was hanged at dawn Saturday for the 2007 murder. The court ruling dismissed Jabbari's claim of attempted rape, saying all evidence proved she had planned to kill Morteza Abdolali Sarbandi, a former intelligence agent, after having purchased a knife two days earlier. However, the United Nations called on Iran for a retrial, saying the incident never received a full investigation and that she was denied a fair trial.
A robust campaign led by human-rights groups and prominent Iranians, which was amplified through social media, appeared to be gaining traction and it seemed for a short time that the sentence would be commuted. However, the execution was carried out after Sarbandi's family refused to pardon Jabbari or accept blood money—a possible provision under Sharia law.
"The shocking news that Reyhaneh Jabbari has been executed is deeply disappointing in the extreme," said Hassiba Hadj Sahraoui, Amnesty International's Deputy Director for the Middle East and North Africa Program, in a statement. "This is another bloody stain on Iran's human rights record."
"Once again Iran has insisted on applying the death penalty despite serious concerns over the fairness of the trial," said Sahraoui.
In the U.S., the State Department took to Twitter to condemn the execution.
We condemn execution of Reyhaneh Jabbari, Iranian woman convicted of killing man she said she stabbed in self-defense during sexual assault.

— Department of State (@StateDept) October 25, 2014
According to the U.N., Iran has executed at least 250 people this year. Last year, China was the only country that executed more people than Iran.