Mass Graves and Political Protest in Mexico
A horrible mystery prompts growing demonstrations.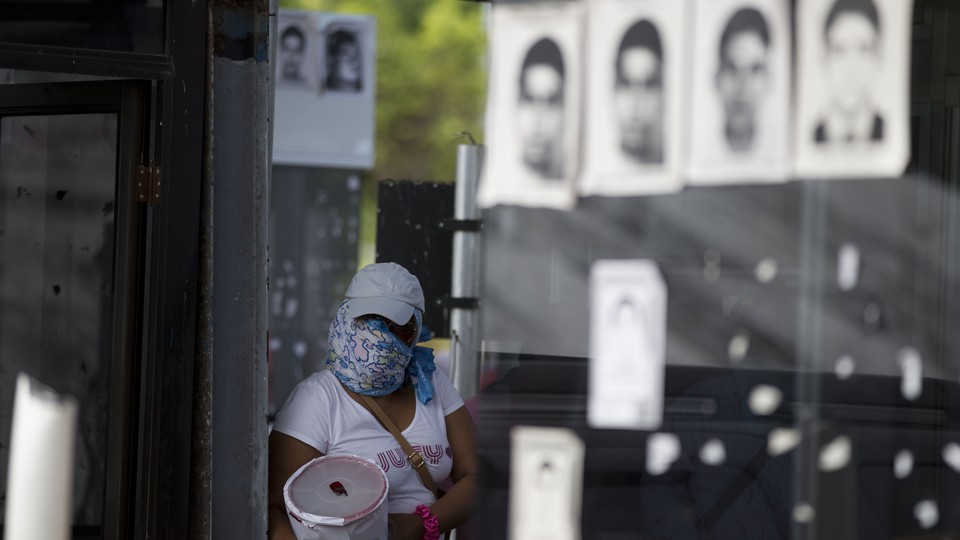 In early October, a mass grave was found in Iguala, Mexico. The 28 bodies in the grave were originally thought to be those of a group of students who were protesting in the area and disappeared after clashing with police. In a surprising turn of events, DNA analysis proved the bodies were not those of the students, much to the relief of their families. (However, the 43 students remain missing.)
The mysterious case took another turn this week, when six more graves were uncovered. In total, 19 graves have been found in the area. Two of the six discovered recently were freshly dug and did not contain any bodies.
Since news of the mass grave broke, numerous protests have broken out across the entire country of Mexico. The National Autonomous University in Mexico City suspended classes during the protests as a show of support. Outraged citizens have taken to different city halls to demand a full investigation from local politicians. By Thursday evening, three town halls were occupied, though the protesters plan on taking 78 more, to demand the return of the students. "We don't have the capacity to seize all 81 municipalities in one day, so the plan is to do it progressively," Jose Angel Baron, a teachers union spokesperson, told AFP.
The Mexican people have much to protest, as the problem is not limited to Iguala. As many as 46 bodies have allegedly been found in a canal near Mexico City in recent months, though the government disputes some of those claims. The head of the Public Security Committee "claims state officials have found dozens of bodies since June" however, the attorney general has only noted that 21 bodies, mostly female, have been found.
Asking for the help of local authorities may be ill advised, as some elected officials and police officers have been accused of conspiring with criminal gangs responsible for the kidnappings and the graves. Thus far, 36 police officers have been arrested after they admitted their involvement in kidnapping the Iguala students whom were then delivered to the hands of a drug cartel.
Jose Luis Abarca, the mayor of Iguala, and his wife, Maria de los Angeles Pineda, are both wanted for questioning in the case. Abarca has been linked to the Guerreros Unidos gang, which is known for their extremely violent and public murders. The local security chief, Francisco Salgado Valladares, has also been linked to "El Chucky," the leader of Guerreros Unidos.