Pakistan and India Share the Nobel Peace Prize
Malala Yousafzai, a Muslim, and Kailash Satyarthi, a Hindu, are the co-winners for 2014.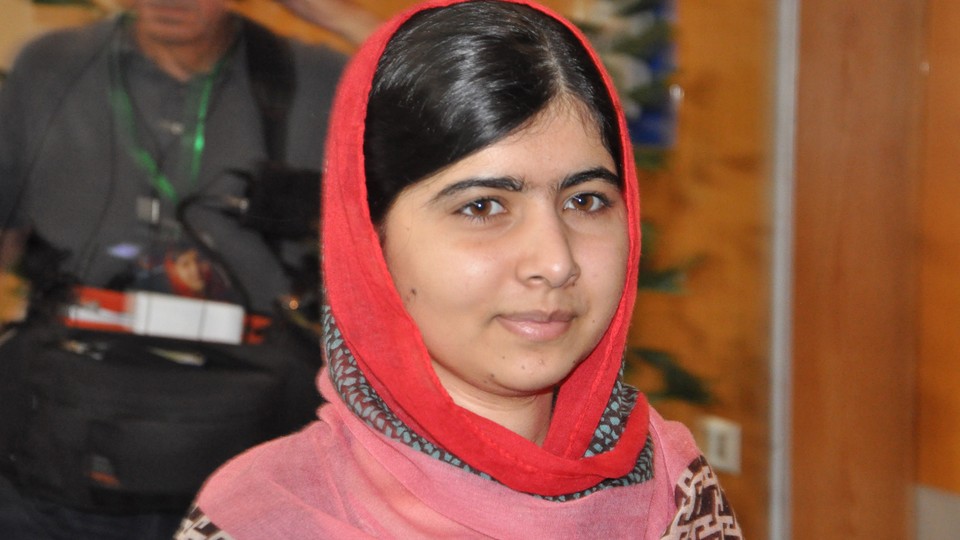 Two activists (from two rival countries) who fight for the rights of children everywhere will share the 2014 Nobel Peace Prize. Pakistan's Malala Yousafzai, long considered a top favorite for the Prize, will receive this year's award along with Kailash Satyarthi, an Indian activist who has been credited with saving tens of thousands of children from slavery and forced labor.
The winners were announced in Oslo on Friday morning, via a brief statement, that cited "their struggle against the suppression of children and young people and for the right of all children to education" as the reason for the honor.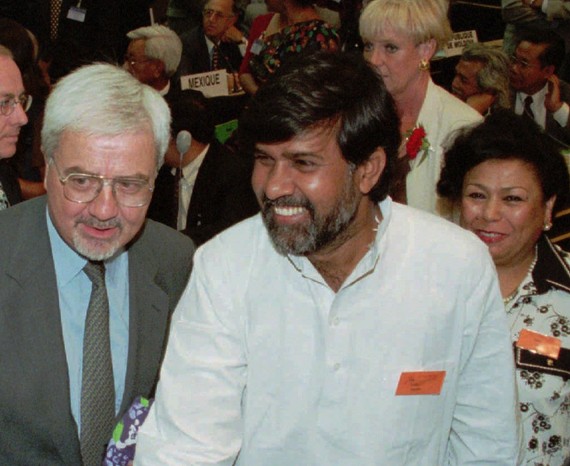 Satyarthi is the founder and head of the Global March Against Child Labor, a large conglomerate of aid groups, trade unions, and other activists working to rescue children from forced labor and other economic exploitation, and to ensure that those who are can receive an education.
Yousafzai became a global icon in 2012, when a Taliban gunman boarded her school bus and shot her in the head in an attempted assassination. (Thursday was the second anniversary of that incident.) Just 15 years old, she was targeted because she had written for the BBC about life under the Taliban, and in particular, highlighted their attempts to bar girls and women from attending school. She survived the shooting (though she continues to have a fatwa against her) and has gone on to become an international spokesperson for childhood education and a symbol of the struggle against Islamic extremism.
Now 17, she is the youngest Nobel laureate ever, and the first to be born in Pakistan. Satyarthi is India's fifth laureate. The committee also noted the importance of a Hindu and a Muslim sharing the Peace Prize "in a common struggle for education and against extremism."