How to Win a Swedish Beard Competition
Pro tip: Just don't bother shaving.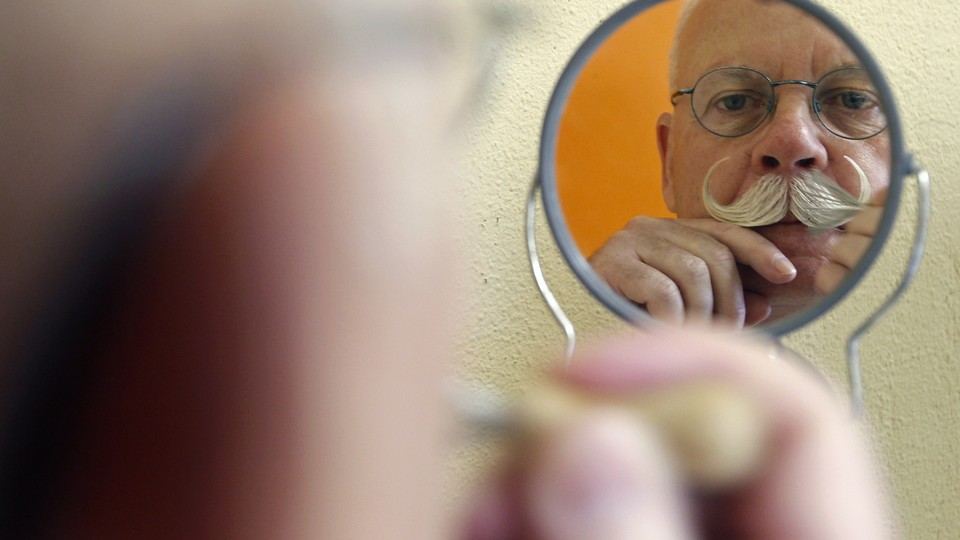 Kristofer Larsson doesn't own an artisanal cheese shop in Brooklyn. Nor is he the guitarist in an experimental folk band. In fact, the construction worker and father of two from Varnberg, Sweden won a national contest for having a best beard without trying to make a statement at all: He was simply too busy to shave.
At least that's the story Larsson told an audience of 150 in Malmo, Sweden's third-largest city, who selected his rustic, bold beard out of hundreds. Larsson's boss, the wonderfully named Pontus Flatum, rewarded his hirsute colleague with some time off of work.
"He is at home with his kids until Thursday," Flatum told The Local.
You'd think that beard contests would be cheerful events free from the controversies of, say, a Miss America pageant. You'd be wrong. As it happens, this year's World Beard and Moustache Championships, held in Portland (of course) this past Saturday, reportedly spiraled into chaos halfway through. This included a sequence that could have fit neatly into the 2000 presidential election:
At 5:40 [emcee Byron] Beck told the crowd the event would end at 6, despite there being two categories and the overall vote still remaining. What was supposed to be a well-organized facial hair competition had turned into a race against the clock. The crowd booed as two competitors rushed late onstage during the Garibaldi preliminaries, nearly forcing a recount. Beck seemed panicked as he tried to hurry it along. "Come on, come on, come on, you guys! We gotta go, go, go!" he yelled into the mic.
One complication is that there are actually two separate competitions called the World Beard and Moustache Championships. But let's not get into it.
"You'd have to write a book the length of 'Moby Dick' to explain it all," noted Phil Olson, a "beardsman" from California.
Meanwhile, thousands of miles away, Kristofer Larsson has been inundated with attention since his victory.
"This has become bigger than anyone could have expected," said Pontus Flatum. Somewhere in Portland, a group of bearded men nodded sagely.