Failing Europe's Stress Test
Twenty-five banks have failed the test. Administrators say it will pinpoint vulnerabilities, but some analysts aren't so sure.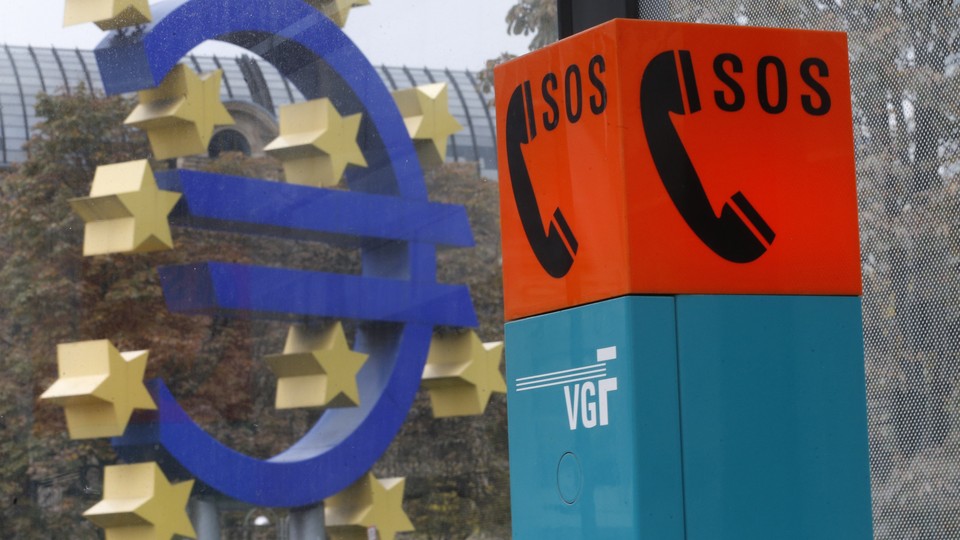 The European Central Bank (ECB) said Sunday that 25 of Europe's biggest banks have flunked the Eurozone's first year-long financial-health exam that aimed to measure their ability to weather another economic crisis. Ultimately, the 25 banks fell short of minimum levels of capital by a total of more than $31 billion.
The assessment was only slightly worse than what was predicted of the 130 banks surveyed, and the ECB said that 12 of the 25 that failed had already made up for their shortfalls during the months the ECB was conducting its review, leaving the remaining 13 with two weeks to come up with a plan to increase their capital buffers.
No top-tier banks failed the so-called stress tests and the failures were concentrated among Italian banks, with nine failures, and Cypriot and Greek banks, with three each.
ECB Vice President Vítor Constâncio said the stress test was a "unique and rigorous exercise" that will improve public confidence in the banking sector and "help repair balance sheets and make the banks more resilient and robust."
Italy's third-largest lender, Banca Monte dei Paschi di Siena, is the largest failing bank with a shortfall of about $2.7 billion, prompting the bank to hire consultant investment bankers at Citigroup and UBS AG to advise on strategic options.
"This exercise is an excellent start in the right direction. It required extraordinary efforts and substantial resources by all parties involved, including the euro area countries' national authorities and the ECB. It bolstered transparency in the banking sector and exposed the areas in the banks and the system that need improvement," said Danièle Nouy, chair of the ECB's supervisory board, in a statement releasing the findings.
However, external observers are split on whether the assessment was accurate or not, including some who think it's outright bullish and others who wonder whether it's the test or performance.