Exit Ford, Enter Tory
"Normalcy" returns to Toronto politics as John Tory is elected to replace troubled mayor Rob Ford.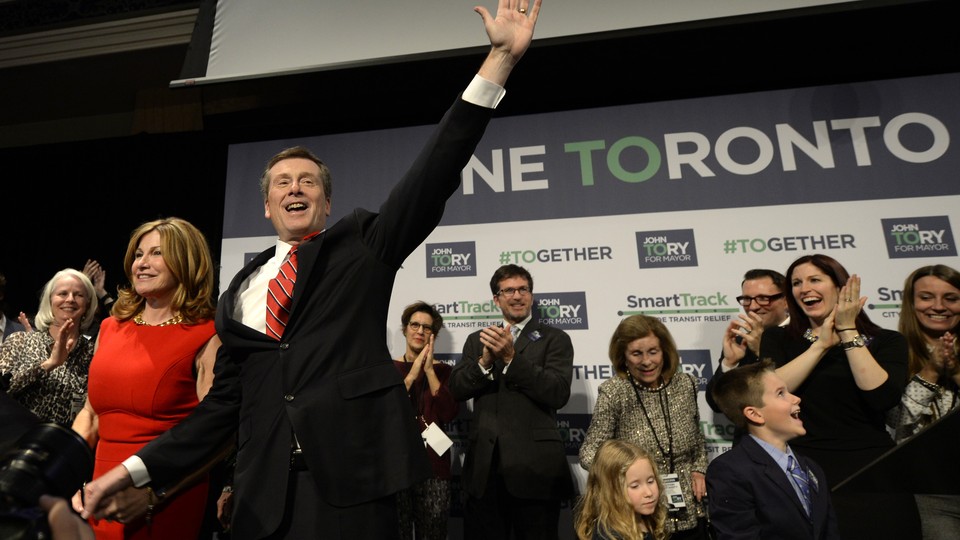 The Ford era is finally over. After a long and rocky reign as the mayor of Toronto, Rob Ford was officially displaced Tuesday night when former Progressive Conservative leader John Tory won the city's mayoral election. Tory received roughly 40 percent of the vote with the turnout at 64.3 percent, a city record. The Toronto Star said the result "heralds a return to normalcy in local government."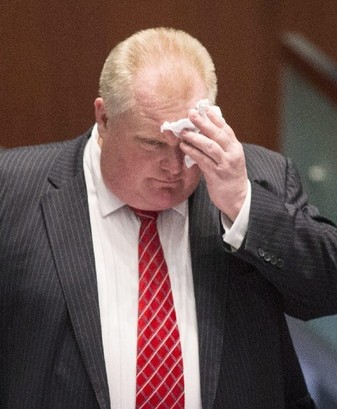 Rob Ford, of course, was due to be replaced either way, as he dropped out of the race in September, just before the filing deadline to get on the ballot. His brother, Doug, stepped in, in an attempt to keep the family dynasty going. The brother Ford came in second by a deficit of about 60,000 votes, and former Parliament member Olivia Chow came in third.
Rob Ford isn't completely finished, though, as he did manage to win a council seat in Ward 2, despite being unable to campaign due to health problems. Ford is currently being treated for cancer and said he has a "50-50" chance of survival. The successful efforts were due to familial support, he told voters. "My brother did a phenomenal job. If you know anything about the Ford family we never, ever, ever give up." Rob Ford even hinted he would be back in the running for mayor in four years.
Tory will serve as Toronto's 65th mayor starting on December 1. "Together, like never before, we now begin building Toronto the great," he told reporters after winning the election. "We are going to build a strong, inclusive city of opportunity from Etobicoke to Scarborough and from North York right to the waterfront."
Doug Ford conceded to Tory, telling his crowd, "I know this is not the result all of us wanted tonight, but I also have the satisfaction of knowing we ran an absolutely phenomenal campaign and we gave it our all. We did not have deep pockets and we only had six weeks … but together we have changed the political landscape in Toronto." Chow also wished Tory the best.