Did Radical Islamist Ideology Motivate a Hit-and-Run in Canada?
A suspect was shot and killed after running over two soldiers, and officials say "terrorist ideology" could be to blame.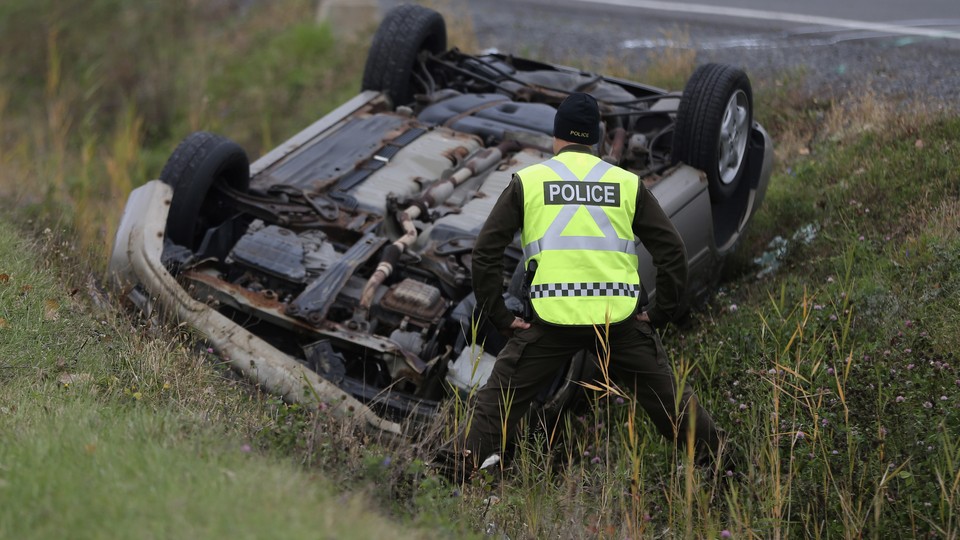 What was initially suspected to be a hit-and-run incident that ended with two people dead has turned into a terrorism investigation in Saint-Jean-sur-Richelieu, Canada. On Monday morning, a 25-year-old unidentified driver crashed into two members of the Canadian Armed Forces (one of the two was in uniform) as they walked around the small town known for its military facilities. The driver then took off, prompting a chase by police and another crash. Following that crash, there was a confrontation that ended with the suspect being shot and killed by an officer.
One of the men injured in the original crash, a 28-year veteran named Patrice Vincent, died from his injuries. The other soldier's injuries were not life-threatening.
After investigating further, Canadian officials have raised the possibility that the crash was no accident, and that the soldiers may have been deliberately attacked. Prime Minister Stephen Harper's office said in a statement that, "The individual who struck the two CAF members with his car is known to federal authorities, including the Integrated National Security Enforcement Team. Federal authorities have confirmed that there are clear indications that the individual had become radicalized."
Answering a question from a member of parliament regarding the "unconfirmed reports of a possible terror attack," Harper told the House of Commons, "First and foremost our thoughts and prayers are with the victims and their families; we're closely monitoring the situation and obviously we will make available all of the resources of the federal government." He also confirmed he was aware of the reports of a possible link to terrorism, referring to them as "extremely troubling."
At a local news conference on Tuesday, Public Safety Minister Steven Blaney called the suspected attack "an unacceptable act of violence against our country, our Quebec values, our Canadian values" and said the incident was "clearly linked" to terrorism. Joyce Kemp, a spokeswoman for the police department handling the case, told The Canadian Press it was "really premature" to speculate on why the suspect may have targeted the soldiers.