The Death of an Australian ISIS Leader
Mohammad Ali Baryalei was a senior jihadist recruiter, personally responsible for bringing in over 30 of the approximately 60 of his fellow countrymen now fighting for the Islamic State.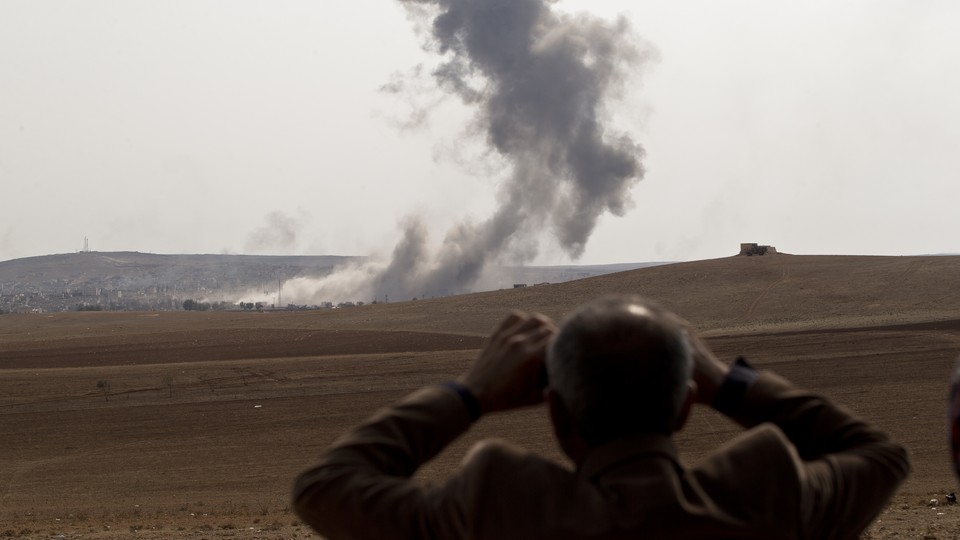 The distance between Australia and the Islamic State increased over the last week, as the infamous Australian terrorist Mohammad Ali Baryalei has
reportedly been killed
in Syria. His last known location was Raqqa, which has become the home base of ISIS.
Baryalei's death has been widely confirmed on social media, though the date of his death was not specified and the Australian attorney general would not confirm his death, per government policy. Abdul Salam Mahmoud, an activist close to Baryalei,
wrote this message on Facebook
:
I've just received the news that our beloved brother Mohamed Ali who was recently strongly attacked by Australian media has been martyred. He was a brother a friend and our leader in street dawah Sydney.

Last time I met him he hugged me very tightly and gave me one "Stick to Qyam Al-Lil/night prayer" then he left to Bilal Al-Sh.

Today we shall celebrate his martyrdom with tears of joy and sorrow.

Oh Allah accept him as another green bird.
In September, Baryalei was implicated as the mastermind of a terrorist plot to be carried out back in Australia. In phone calls with the
22-year-old Australian Omarjan Azari,
he instructed Azari to publicly behead a random civilian in Sydney's central business district. Azari was arrested and charged with conspiring to commit a
terrorist act
. The pair met through Street Dawah as well. When authorities learned of the plot, a counterterrorism raid was organized, which rounded up a number of Street Dawah members.
"It does highlight what the government has been saying, that Australians who leave this country to fight in Iraq and Syria are putting themselves in mortal danger; they have a great risk of being killed. They are committing offences against Australian laws. They are adding to the suffering of the people of Iraq and Syria and they are likely to become experienced in the ways of terrorism," said Australian Foreign Minister Julie Bishop, though she would not confirm Baryalei's death directly. "We urge young Australians in particular not to be radicalised, not to fall for the false and toxic ideology of these terrorists who would only be using them for their own brutal purposes."