Australia Challenges Putin Over MH17
Time is running out for international investigation to visit the Malaysia Airlines Flight 17 crash site, and foreign governments want action from Moscow.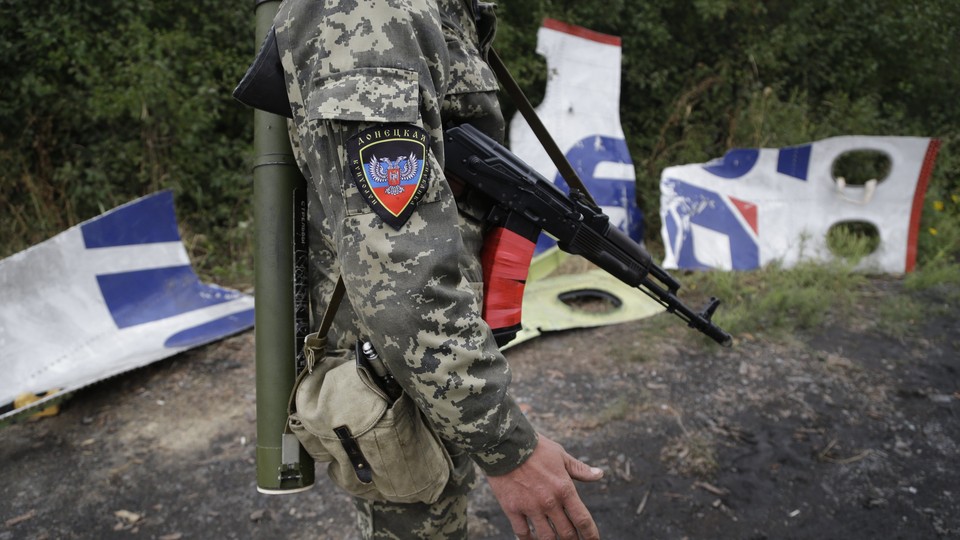 Under pressure from world leaders, Russian President Vladimir Putin has promised international investigation teams access to the Malaysia Airlines Flight 17 crash site. Earlier this week, an international team attempted to visit the site and were unable to due to gunfire, due to the continuing separatist fighting in the area. However, Dutch investigators handling the identification of victims and research of the crash say they need one more visit to the site to complete their work.
Australian Foreign Affairs Minister Julie Bishop also called for one more visit, but said that "it is still not safe to do so. There was meant to be a ceasefire in place, but there is not evidence of that on the ground. I don't believe that the ceasefire is holding." Dutch Prime Minister Mark Rutte has asked for "maximum cooperation" as his investigators are in danger whenever they attempt to visit the site.
Bishop brought up this issue to directly Putin during a summit of foreign leaders in Milan on Thursday, a day after her prime minister, Tony Abbott, threatened to "shirt-front" Putin over the plane's downing. ("Shirt-front" is a term Australian Rules Football players use for an aggressive, head-on challenge of another player.) While she was initially met with "frustrating disinterest," a second, longer meeting during led to a more productive result. The 25-minute one-on-one conversation discussed the upcoming G20 summit (being hosted by Australia next month), ISIS, and the MH17 investigation. The Sydney Morning Herald notes, "Putin agreed to use his influence on the rebels in eastern Ukraine, to help teams return to the crash site."
Putin's influence is desperately needed, as only a small window of time is left for a final visit to be useful. Soon, eastern Ukraine will be overwhelmed with snow storms and frozen ground, but for now, much of the vegetation around the crash site has died away, making it easier for investigators to unearth remaining debris and human remains.
"We want to ensure that we do everything we can to ensure that the remains of all of the Australian citizens aboard that flight are brought back to Australia," explained Bishop. There were 38 Australians on board MH17.
While Putin has promised his assistance, other Russian officials lay the blame on Ukraine for prohibiting a safe visit. Russia's Foreign Minister, Sergei Lavrov, told Bishop "it was a matter for Ukraine [to decide]," leading to further annoyance for the Australian officials seeking to bring the remains of victims back to their country. "It is very frustrating but it has been very frustrating throughout... on the ground in eastern Ukraine the rebels from time to time have prevented access to the site, so what Russia says in the international arena is not always carried through on the ground," said Bishop.