A Coup in Burkina Faso
President Blaise Compaore steps down after 27 years in office after his government was toppled.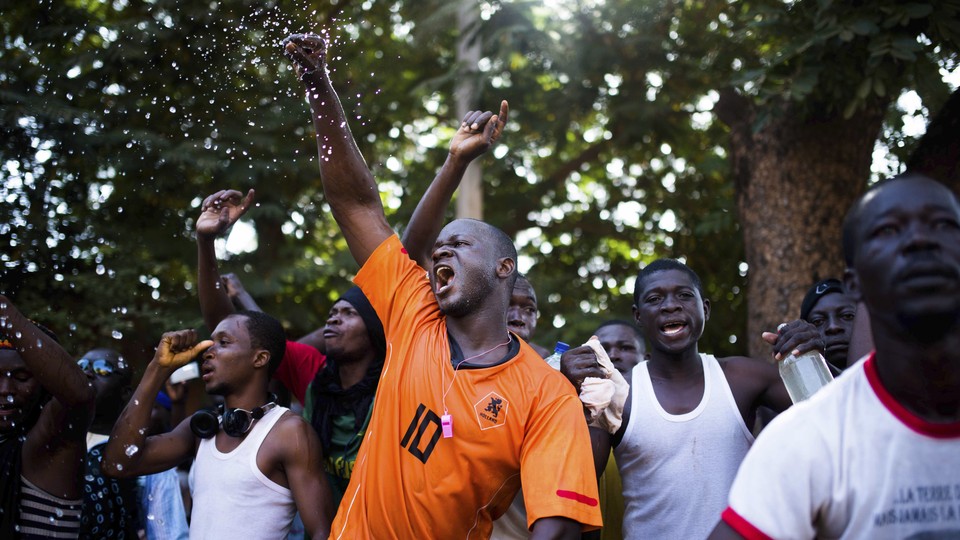 President Blaise Compaore, the longtime ruler of Burkina Faso, gave up power on Friday following a wave of violent protests that had overthrown his government. Compaore had led the West African nation for 27 years, and in stepping down he called for new elections within 90 days, according to news reports.
"I declare a vacancy of power with a view to allowing a transition that should finish with free and transparent elections in a maximum period of 90 days," Compaore said in a statement that, according to Reuters, was read over the airwaves in Burkina Faso.
The chief of the nation's armed forces, General Honore Traore, declared himself to be head of state following Compaore's departure.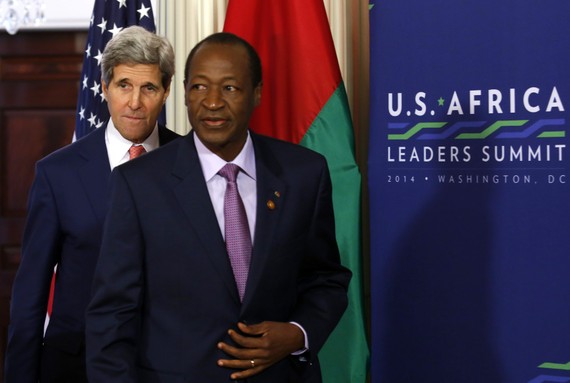 Reuters reported that "a heavily armed convoy" believed to be carrying Compaore was seen heading toward the country's southern border with Ghana. The president had vowed to hold onto power as recently as Thursday after protesters stormed the parliament in the capital city of Ouagadougou, according to the Associated Press. The military had announced that the parliament was dissolved, and Compaore had originally hoped to stay in office until elections were held, but by Friday he was gone.
The parliament had been considering an amendment lifting term limits that were preventing Compaore, who took power in a coup in 1987, from running for a fifth term. Protesters had set the city hall and the ruling party headquarters aflame, and crowds amassed again on Friday after Compaore had denounced a "coup" and resisted pressure to step down.
In a statement Friday morning before Compaore quit, State Department spokeswoman Jen Psaki had applauded his decision to withdraw the bill scrapping term limits and called for a halt to violence on all sides.
"We also welcome his decision to form a government of national unity to prepare for national elections and to transfer power to a democratically elected successor. We look forward to that transition taking place in 2015. We regret the violence and the loss of life today in Burkina Faso, and call on all parties to avoid further violence. We underscore our commitment to peaceful transitions of power through democratic elections and emphasize neither side should attempt to change the situation through extra-constitutional means."