The White House Won't Tell Scotland What to Do (But Don't You Dare Leave the U.K.)
Officially, it's none of our business. But President Obama wants the U.K. stay "united."
This article is from the archive of our partner
.
The U.S. clearly doesn't want the United Kingdom to break up following next week's crucial independence vote in Scotland. But the White House won't say that publicly, because it's officially none of our business.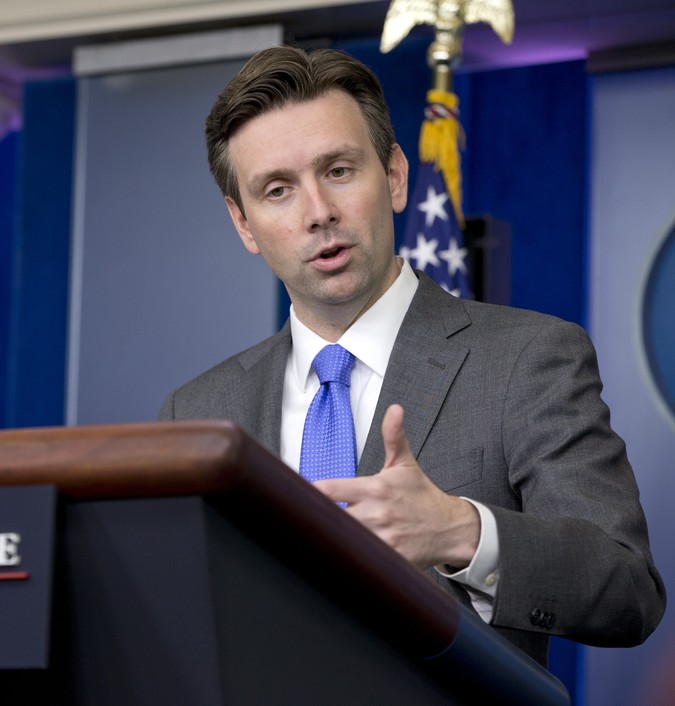 So press secretary Josh Earnest had a tricky time on Monday answering questions about the Scotland vote, which is surprisingly too close to call just three days before the referendum.
"This is a decision for the people of Scotland to make," Earnest said, adding that he respects the Scots' right to make that choice "without interference from the outside."
But Earnest was also quick to refer to comments made by President Obama in June at a joint press conference with British Prime Minister David Cameron, when he stopped short of formally taking a side but put his finger rather firmly on the scale.
I would say that the United Kingdom has been an extraordinary partner to us.  From the outside, at least, it looks like things have worked pretty well.  And we obviously have a deep interest in making sure that one of the closest allies that we will ever have remains strong, robust, united, and an effective partner.  But ultimately these are decisions that are to be made by the folks there."
Earnest was pressed on Monday whether the president's statement that the U.K. remain "united" was in effect an endorsement of a 'no' vote for Scottish independence. He wouldn't take the bait.
We are confident that the people of Scotland will ultimately make a decision that they believe is in their best interest."
A vote resulting in the break-up of the United Kingdom after 307 years could have ramifications for its historic alliance with the U.S. The threat to London was real enough for Cameron to make a last-minute plea for the union in Scotland and for Queen Elizabeth to make a rare public statement on the matter.As the queen of Scotland she is officially neutral on the question, but she rather passive aggressively said Scots should "think very carefully about the future."
For more on what's at stake, John Oliver explains it well here.
This article is from the archive of our partner The Wire.