An American in ISIS's Retweet Army
How the extremist group turns social networks into echo chambers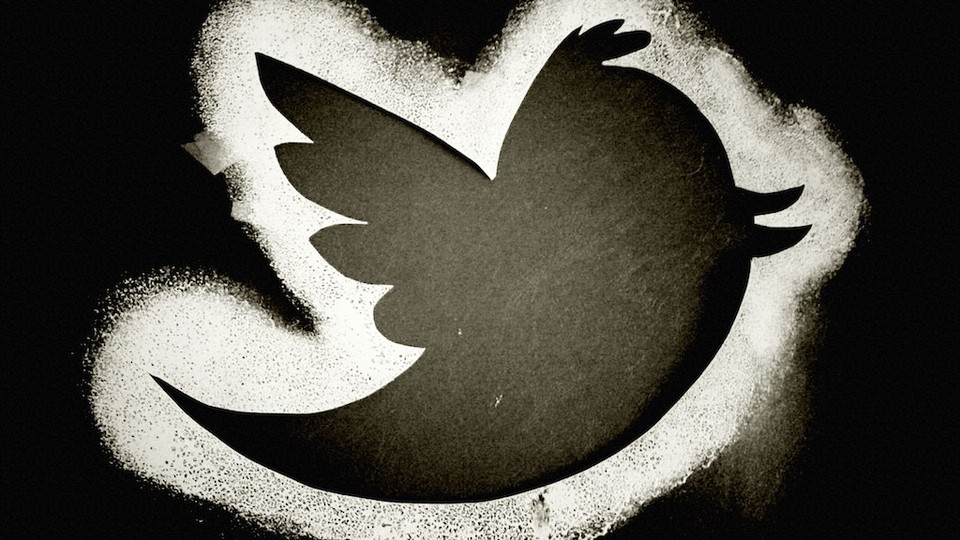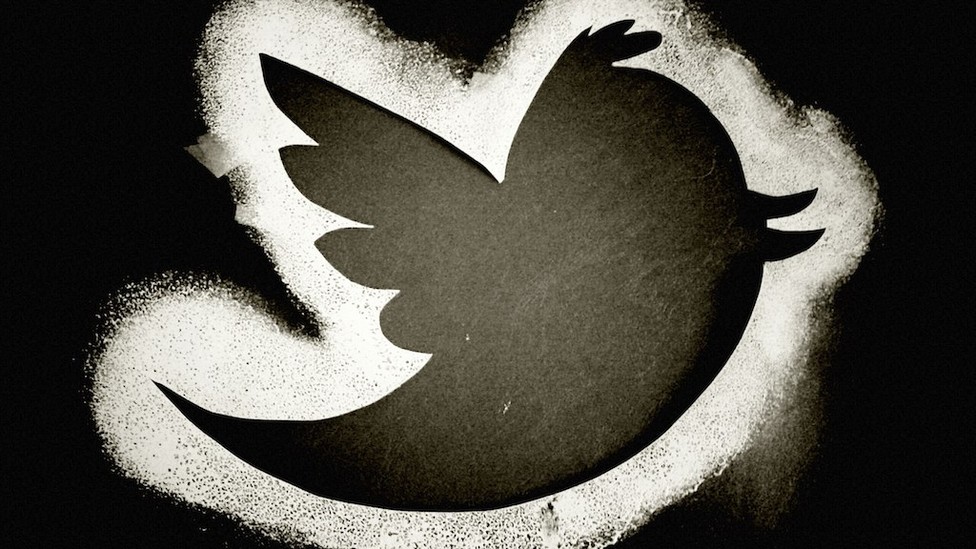 The gradual radicalization of Douglas McAuthur McCain, we're told, is reflected in his social-media timelines. This week, NBC News reported that McCain, a 33-year-old from Minneapolis and San Diego, had become the first American to die in Syria while fighting for the Islamic State of Iraq and Syria (ISIS), in clashes with other rebel fighters. (On Thursday, Fox News reported that a second American from Minneapolis may have been killed while fighting for ISIS in the same battle.)
"Until early last year, a Twitter account linked to McCain included mostly mundane messages to friends about basketball—how the Lakers suck, comments about the Chicago Bulls—with only a few messages about Allah or Islam," NBC noted. "Then the account went silent for more than a year." McCain, who converted to Islam in 2004 and also appears to have used networks like Facebook and MySpace, fired up his feed again in mid-May—around the time that ISIS was publicizing its control over the Syrian city of Raqqa with public executions, and just weeks before the group launched its military offensive in northern Iraq.
This time, his tweets revolved around religion, and he "appeared to strike up online friendships with several self-proclaimed jihadis." He retweeted messages encouraging others to "pray for ISIS" and check out a speech by an ISIS spokesman. On Twitter, he reportedly went by the name Duale Khalid, or @iamthetooth.
The insights you can derive from a person's online presence are limited and imperfect at best. We know little, for instance, about the life McCain led and the people he met between social-media postings.
Still, McCain's activity on Twitter does reveal a key recruiting channel for ISIS. U.S. officials estimate that dozens of Americans and thousands of foreigners have joined militant groups in Syria. But those statistics don't include the untold number of sympathizers who help spread the messages of groups like ISIS online—the "nodes in a sophisticated Islamic State public affairs operation that amplifies execution videos along with water restoration projects aimed at winning hearts and minds," as Alex Horton recently put it after engaging in a bizarre Twitter discussion about Robin Williams's death with an ISIS supporter in Europe.
On Twitter, McCain had just over 200 followers. He was following fewer than 200 people. He was hardly at the center of ISIS propaganda efforts. But he seems to have been a node.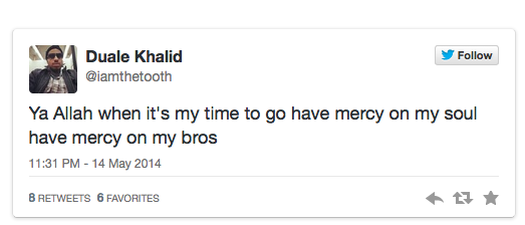 One of the paradoxes of ISIS is that it occasionally relies on modern means to achieve antiquated ends: the re-establishment of a caliphate that disappeared centuries ago. The group's slick and sophisticated social-media strategy has received renewed attention following the beheading of the American journalist James Foley, which near-instantaneously made headlines after a video of the killing was posted to YouTube and buoyed by an orchestrated pro-ISIS hashtag campaign. Twitter and YouTube have been scrambling to remove accounts linked to the group, forcing members to decamp, at least temporarily, to obscure open-source or decentralized networks like Friendica, Diaspora, and JustPaste.it.
Broadly speaking, ISIS is trying to reach three distinct audiences online. The first is local populations in Syria and Iraq (albeit a small portion of them, given limited Internet access), whom it either seeks to intimidate with horror stories or charm with tales of good works. The second is enemies in the West and elsewhere, whom it hopes to inform of its might, goals, and grievances. And the third is potential sympathizers around the world, whom it aims to consult, inspire, and recruit.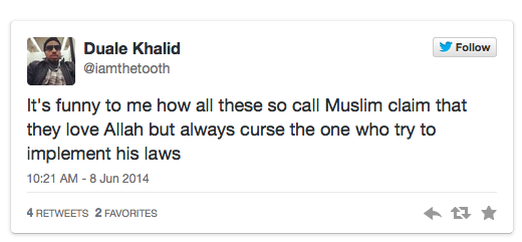 ISIS accomplishes some of these goals by gaming social networks. On Twitter and Instagram, it hijacks trending hashtags on topics ranging from British soccer to California earthquakes to disseminate its messages. Writing in The Atlantic in June, J.M. Berger exposed how one app essentially turned users into Twitter spambots in the service of the social-media strategists at ISIS headquarters.
But the group has also nurtured genuine, hyperactive communities of supporters online. These are sometimes nested within larger social networks and yet largely walled off from them.
In a June study on foreign fighters in Syria, Richard Barrett of the Soufan Group, a security consultancy, explored the role social media plays in helping jihadist groups in Syria fundraise and recruit members, noting that "potential foreign fighters are interconnected within self-selected bubbles, and are isolated from anything outside"—just as social media has facilitated the rise of ideological echo chambers elsewhere on the web.
To quantify the phenomenon, the Soufan Group chose a day in May 2014 and compared discussion of the Syrian war on Twitter among Syria experts on the one hand, and followers of accounts and hashtags popular with foreign fighters on the other. It's a measure that is more impressionistic than scientific, but the results are still compelling. The Syria experts generated 10,700 posts, with 3,407 reposts and 173 replies. The Syria 'fighters,' by contrast, produced 308 posts, with 9,398 reposts and 11,609 replies.
"This shows two things: first, the huge divergence in the number of replies, and second the vast discrepancy in interest generated by the posts," Barrett wrote. "Fighters comment extensively on posts and send them on to many others, while experts produce far more material but very rarely comment on or disseminate other people's work. This shows the way in which the war has created a close-knit community of supporters of extremist rebel groups that is self-reinforcing and deaf to alternative influences."
At some point this spring or summer, Douglas McCain appears to have left that close-knit online community for the real thing, traveling from the States to Syria, perhaps via Turkey.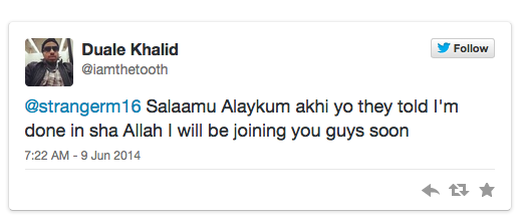 The Soufan Group's report estimated that more than 12,000 people from 81 countries—the majority from the Arab world but also 2,500 from the West—have taken up arms in Syria since 2011, with most joining extremist factions that, relative to 'moderate' rebels, are stronger, more welcoming of foreigners who want to join a global struggle rather than a strictly Syrian one, and more likely to be at the border when new recruits enter the country. They are typically men between the ages of 18 and 29 with little to no fighting experience or connection with Syria, and some arrive via networks in various countries that assist with their travel. They are drawn to the conflict for a number of reasons. Some believe they have a religious obligation to fight and, if need be, die in defense of fellow Muslims. Others have troubled pasts and are searching for a sense of purpose and belonging. Still others are attracted to the notion of living fully in accordance with Islamic law, at least as defined by ISIS.
Whatever the motivation, ISIS uses social media to convey a romantic image of its jihad. Unlike its rival, the al Qaeda-affiliated Jabhat al-Nusra, which sticks to Arabic, ISIS uses multiple languages in its online outreach. (According to The New York Times, the head of ISIS's media department is a Saudi, in part to make ISIS appear "globalized.") On sites like Twitter and Facebook, where the young people it's targeting tend to get their news about the Syrian civil war, ISIS doesn't exclusively dwell on death and destruction. It adopts an approach sometimes referred to as "jihadi cool." Here's Barrett again:
[T]here are plenty of people like the Dutch 'jihadist', Yilmaz, who post updates about their activities and respond to questions about what it is like to fight in Syria via Kik, Tumblr and ask.fm. The image portrayed is welcoming and reassuring and addresses the fear of the unfamiliar, for example there are many postings of fighters with pet kittens. And although there are plenty of clips available that show fighters with extremist groups, some of them foreigners, committing appalling acts of murder and repression, the general picture provided by foreign fighters of their lives in Syria suggests camaraderie, good morale and purposeful activity, all mixed in with a sense of understated heroism, designed to attract their friends as well as to boost their own self-esteem.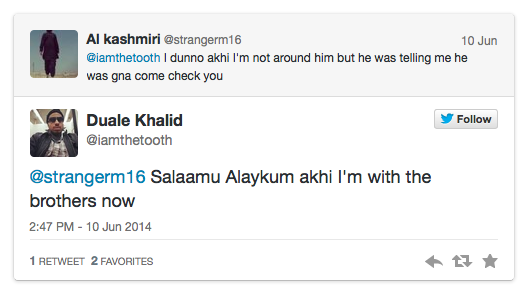 Jihadists have for decades taken advantage of the latest media technologies to distribute their messages, quickly embracing the Internet as a means of communicating directly for the first time with the wider Muslim world. In 2006, in the early days of Twitter, Facebook, and YouTube, the terrorist expert Jarret Brachman chronicled al-Qaeda's "use of email, chat rooms, online magazines, cell phone videos, CD-ROMs, and even video games" to "radicalize and empower armies of new recruits by shaping their general worldview." He even wrote about a jihadist-approved web browser, akin to Internet Explorer, that was designed to achieve the "intellectual separation of jihadi visitors from the chaos of cyberspace" and alternate ideologies.
Terrorists, Bloomberg's Leonid Bershidsky recently wrote, have long used popular online platforms to "draw young people into their ideological orbit, later pulling the most dedicated recruits down into the encrypted, unindexed 'Dark Web' and then bringing them over to fight for the cause."
But ISIS has exploited the power of today's social web more effectively and enthusiastically than al-Qaeda has, and it's done so seemingly without concern about propagating a strain of extremism that alienates mainstream Muslims (this disregard is what prompted al-Qaeda and ISIS to part ways). ISIS has also demonstrated a preference for primarily spreading its message through social media rather than news outlets (with the exception of Vice)—an approach al-Qaeda hasn't always shared.
In 2011, for instance, Adam Gadahn, an American al-Qaeda propagandist, sent Osama bin Laden a letter on his proposed media strategy for the 10th anniversary of the 9/11 attacks. Gadahn wasn't necessarily focusing on recruitment, but his comments are still instructive when it comes to understanding the differences between ISIS and al-Qaeda. "As for the Jihadi forums," Gadahn wrote, "it is repulsive to most of the Muslims, or closed to them. It also distorts the face of al-Qa'ida, due to what you know of bigotry, the sharp tone that characterizes most of the participants in these forums. It is also biased towards (Salafists) and not any Salafist, but the Jihadi Salafist, which is just one trend of the Muslims trends. The Jihad Salafist is a small trend within a small trend." That small trend has since morphed into ISIS.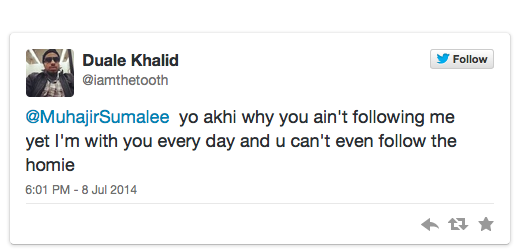 The success that jihadist movements have had on the web raises a policy question: Should governments and tech companies focus on removing and restricting access to users linked to these groups, or should they instead try to monitor those users? Or both? More concisely: Is the use of social media by jihadists and their sympathizers more of a security threat or an intelligence coup?
The U.S. government, perhaps aware of how difficult and legally complex it is to fully crack down on extremist groups online, appears to be mining these networks for intel. (The Soufan Group goes one step further, suggesting that governments, with the help of disillusioned former foreign fighters in Syria, try to access jihadist social networks, sow divisions between extremist groups, and undermine their narratives.) On Friday, The New York Times reported that U.S. officials have identified almost a dozen Americans who have traveled to Syria to fight for ISIS, in part based on social-media postings.
"The F.B.I.'s psychological analysts at Quantico, Va., armed with court-approved powers, are increasingly monitoring the activities of Americans who have expressed extremist views in jihadist chat rooms and on websites," the paper reported. "It is an effort to chart their radicalization."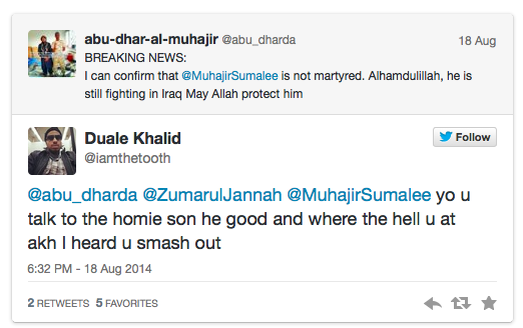 McCain's last tweet came on Tuesday, August 19. His account, which remained online for days after news of McCain's death broke, has since been deleted, along with many other accounts in his orbit. A number of those accounts have regenerated under new names. Online, for now at least, ISIS remains as formidable a force as ever.