'We Have Just Shot Down a Plane': Haunting Audio From the Crash Scene
"They shouldn't be [expletive] flying. There's a war going on."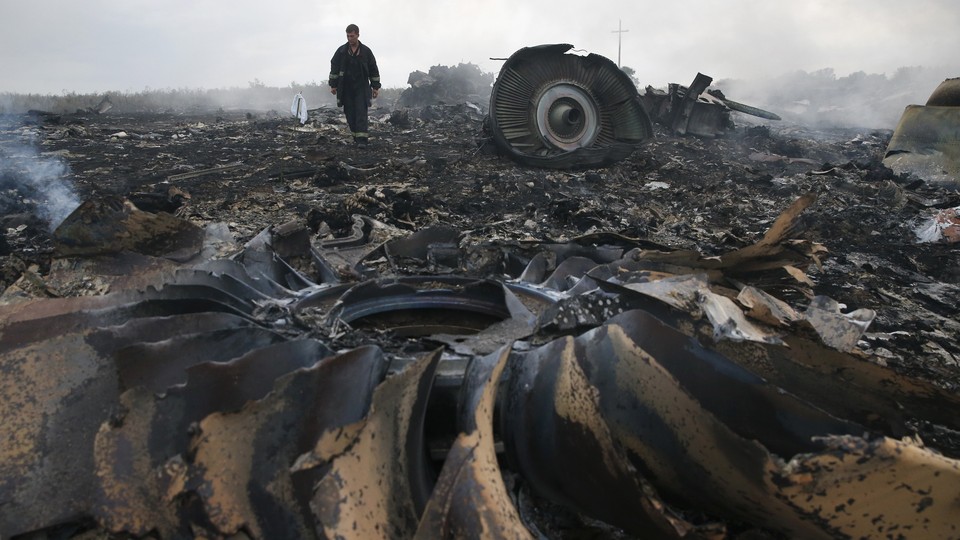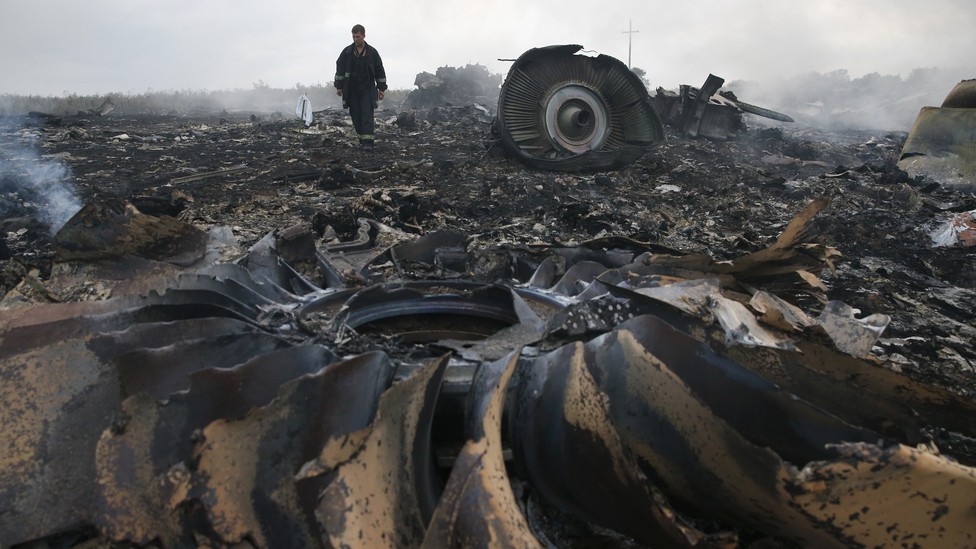 "It's smoking."
The voice reportedly belongs to Igor Bezler, a commander of the separatist rebels in Ukraine, speaking to Russian officers. It is the first of three chilling phone calls intercepted by Ukraine, which purportedly shows separatist rebels bragging about shooting down a transport plane, only to gradually discover that it was carrying civilians. The recordings were first published at the New York Times website.
In the second call, a man at the scene of the crash describes the rubble, where bodies are lying between sundered internal brackets and seats. "Any weapons?" someone asks him. "Absolutely nothing," he responds. "Civilian items, medical stuff, towels, toilet paper."
"Are there documents?"
"Yes," he says, "of one Indonesian student, from a university in Thompson."
In the third call, it seems the separatists' mistake has become obvious. The military transport plane they had targeted is emblazoned with Malaysian Airline signs. The crash site is littered, not with weapons, but with "lots of corpses of women and children."
"They were carrying spies," one says. "[Expletive] them. They shouldn't be [expletive] flying. There's a war going on."
"Got it," the other responds.
We've now learned that one third of the 298 people killed in crash were heading to Australia, for a global AIDS conference.