Gazans Survey Damage, Pull Bodies from Rubble, During 12-Hour Ceasefire
Both sides appear to be honoring the temporary truce that went into effect on Saturday.
This article is from the archive of our partner
.
Palestinians in Gaza came out into the open, many for the first time in days, as a 12-hour-long ceasefire took effect on Saturday morning. The truce began around 8:00 a.m. local time (1:00 a.m. Eastern), not long after Israel rejected a proposal for a longer seven-day break in the fighting.
Today's "humanitarian window" – which for the moment, appears to holding – gives Gaza residents one of their very opportunities to move freely since the 19-day conflict began. Some returned to destroyed homes looking to salvage possessions, while other took the opportunity to gather food or medical supplies. 
Emergency crews set about digging through rubble and uncovering dead bodies. As many as 76 bodies have reportedly been pulled from the wreckage, adding to the already large death toll from the fighting. AFP puts the current death toll at 926 Palestinians, with 37 Israeli soldiers also being killed.
Secretary of State John Kerry continues to push for negotiated solution, presenting this current ceasefire as a goodwill gesture intended to lead to more negotiating. Neither Hamas, nor the Israeli Defense Forces appear to have violated today's cease-fire, although cameras did capture this massive explosion from an IDF strike, shortly before the truce was schedule to go into effect.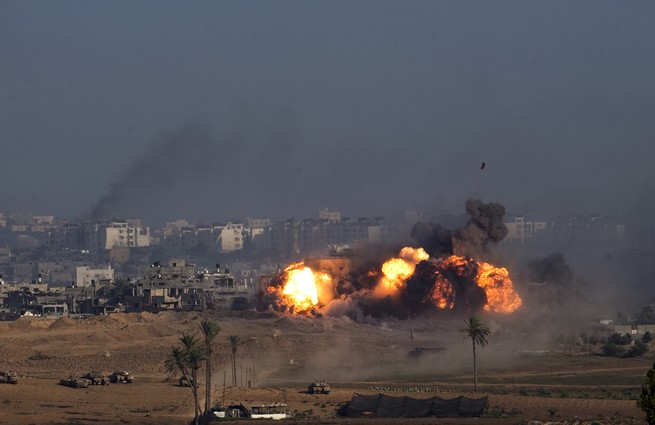 Many journalists also got a closer look at the destruction, sharing picture of scenes from the hardest hit areas.
This article is from the archive of our partner The Wire.