Beware the Salesmen of Simple Solutions on Iraq
If history is any guide, humility is the best policy.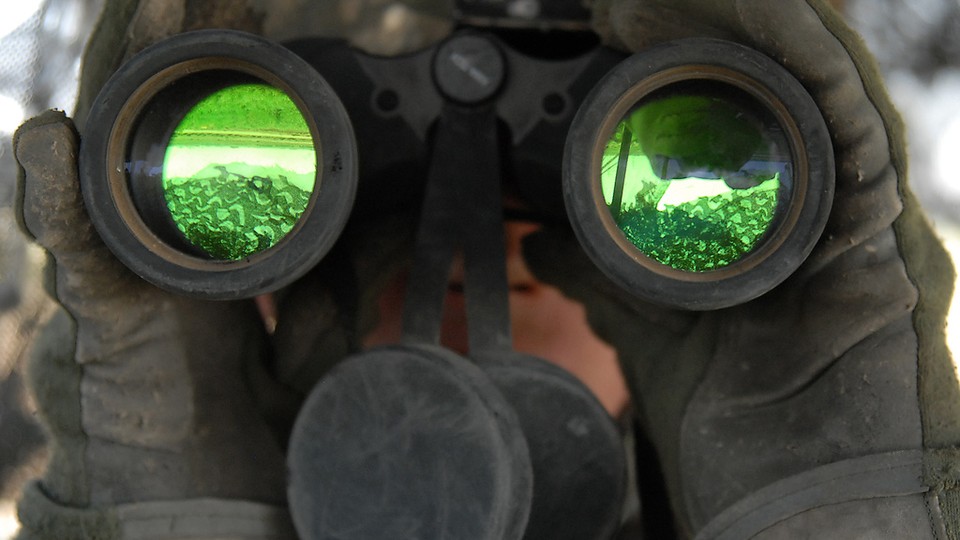 "Congressional leaders left the White House on Wednesday 'deeply frustrated' that President Obama had not found a swift resolution to the conflict between Sunnis and Shiites that began in the seventh century A.D…. 'All we ask of this President is that he do one thing: settle a religious conflict that has been going on for a millennium and a half,' [Senator] McConnell said. 'What did he offer today? Nothing.' Speaker of the House John Boehner … [added], 'This struggle between Sunnis and Shiites has been going on for almost fifteen hundred years … [which] means President Obama has had ample time to fix it."
The passage above is a spoof written by the political comedian Andy Borowitz.
The following quote, on the other hand, was very seriously put forth by Dick Cheney in an article he co-authored with his daughter, Liz: "Rarely has a U.S. president been so wrong about so much at the expense of so many…. President Obama seems determined to leave office ensuring he has taken America down a notch.… [He] is on track to securing his legacy as the man who betrayed our past and squandered our freedom."
The irony that Cheney is one of the main architects of the disastrous invasion of Iraq is only surpassed by his audacity. Above all else, the article and the avalanche of reactions it has provoked serve to remind the world of the former vice president's tragically mistaken assertions and predictions: "There is no doubt that Saddam Hussein now has weapons of mass destruction"; "We will, in fact, be greeted as liberators"; "extremists in the region would have to rethink their strategy of jihad." Of course, the Cheney duo has less interest in influencing the politics of the Middle East than in stirring the political pot at home; their op-ed is designed to further infuriate those who are already convinced that Obama is an awful president who's prone to make decisions that hurt America. Dick and Liz Cheney join the long list of those offering 'solutions' to the crises in Syria and Iraq—solutions that, according to the critics, the president and his team haven't thought of, don't understand, can't execute, or, as Cheney puts it, reject because they're determined to "take America down a notch."
But critics abound on both sides of the aisle. These detractors believe Obama was mistaken not to seriously arm the Syrian opposition fighting Bashar al-Assad. "Arm the moderates," they say, decrying Obama's abandonment of Syria. Meanwhile, Obama is also accused of having abandoned Iraq. According to the critics, he should not have withdrawn all U.S. troops from the country but rather retained a military presence there to intervene in case of emergencies like the current one. And what's the most common recommendation critics offer as a response to the swift advance of ISIS militants in Iraq? Attack them with drones. They also claim, and the Obama administration agrees, that it's necessary to depose pro-Shiite Prime Minister Nouri al-Maliki and replace him with a less sectarian leader who enjoys support from Shiites, Sunnis, and Kurds.
Most of these suggestions assume that the U.S. government and military have more power, skills, and knowledge than what recent experience has repeatedly demonstrated. "Arm the Syrian moderates" supposes that the United States can clearly identify these moderates and guarantee that sophisticated weapons like the shoulder-launched surface-to-air missiles the rebels want do not fall into enemy hands (this despite the fact that some ISIS militants have already been spotted with weapons the United States had supposedly sent to allies). Indefinitely stationing American troops in Iraq became impossible when Maliki's government, under pressure from Iran, forbade it. "Drones against fanatics" is another misguided magic bullet—many of the country's complex problems cannot be resolved by robots. Drones might stop ISIS's advance, but as we've seen in Afghanistan, Pakistan, and Yemen, their use can create as many problems as solutions, especially when civilian casualties occur. The same is true of the proposal to remove Maliki from office. His departure will not make the infernal sectarian clashes in Iraq disappear.
It wouldn't hurt for those who have 'obvious' solutions, and assume the United States is all-knowing and all-powerful, to be more cautious. Acting on the basis of these assumptions is what often ends up weakening America.