Here Are the Things You Should Know Ahead of Afghanistan's Historic Elections
On Saturday, Afghan citizens will head to the polls to vote in presidential elections, bringing current President Hamid Karzai's 13-year stint in office to a close. Here's what you should know ahead of the elections -- and why they matter.
This article is from the archive of our partner
.
On Saturday, Afghan citizens will head to the polls to vote in presidential elections, bringing current President Hamid Karzai's 13-year stint in office to a close.
The elections mark the end of an era – not only will Karzai step down, but the newly-elected government will face the difficult task of standing up to the Taliban without the help of U.S. troops, set to withdraw from the country this year. Plus, Karzai has refused to sign a troop withdrawal deal with the U.S., leaving his successor to negotiate the terms of the American drawdown. There are also more short-term security concerns facing this weekend's elections: Afghanistan has already seen a number of violent attacks by the Taliban, which vowed to disrupt the vote, ahead of Saturday's elections. And experts fear that it may take several months before the new president is selected, as Afghan elections have historically been riddled with accusations of fraud and required run-off elections.
Still, millions of Afghans are preparing to participate in the vote and onlookers are holding out hope that things could change for the better in Afghanistan this time around. Here's what you should know ahead of the elections -- and why they matter.
The Candidates
This is the third election since the Taliban was removed from power in 2001. Karzai served as acting president from 2001 to 2004, when he was formally elected to the position. He was elected to a second term in 2009. Now, eleven candidates are on the ballot to replace him. Of these, analysts have singled out three frontrunners, all moderates: the National Coalition of Afghanistan's Abdullah Abdullah and independents Ashraf Ghani Ahmadzai and Zalmai Rassoul.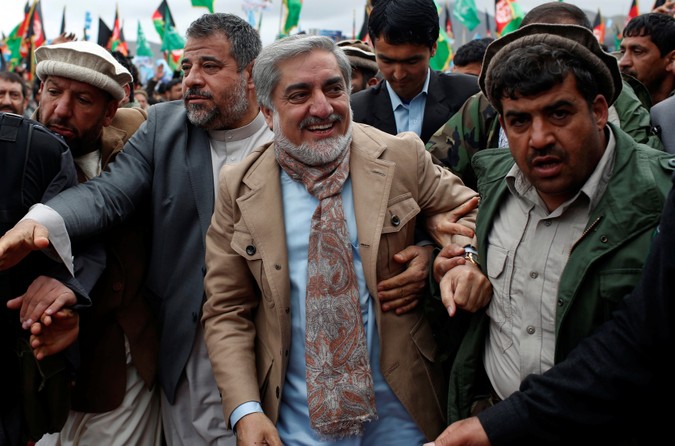 Abdullah ran in the 2009 presidential election, and came in second place with 30.6 percent of the vote. He billed himself as the anti-corruption candidate early on, saying he will "fight against corruption, and focus on governance." The ophthalmologist has strongly criticized the Taliban, but told the Wall Street Journal that he is willing to speak with Taliban leaders to ensure security for the country. He is viewed as a moderate and, according to CNN, is "known for his eloquence -- and his elegance."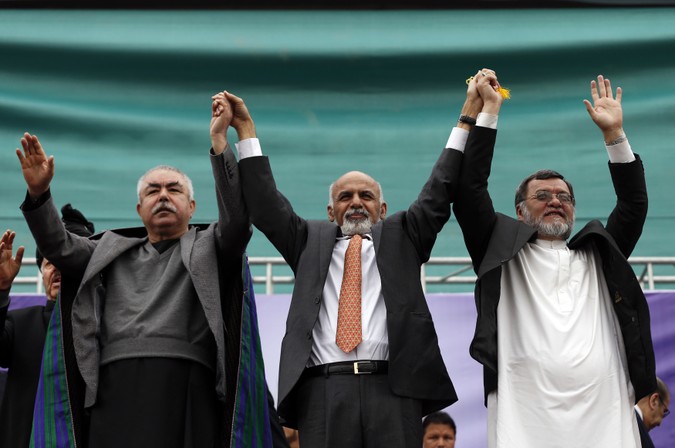 Ghani is a former U.S. citizen who also ran in 2009. Ghani taught at Berkeley and Johns Hopkins while in the U.S., and presents as a moderate intellectual with valuable experience -- he served as Karzai's transition advisor before setting off on his own. Ghani has selected a former warlord, native-Uzbeki General Abdul Rashid Dostum, as his running mate, a somewhat distressing choice that CNN described as a shrewd bid for the Uzbeki vote.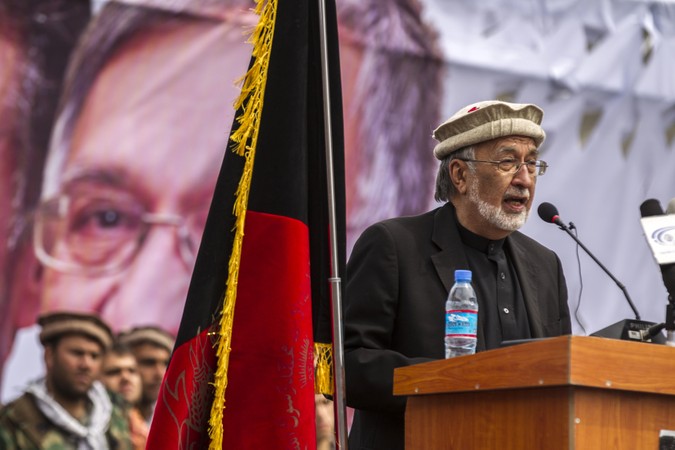 Rassoul received the closest thing to an endorsement from Karzai, and is seen as the candidate who will most closely continue his policies. CNN notes that though Rassoul, also a doctor, is considered trustworthy his favor with the current administration can be seen as a red flag:
He has said that he will abide by the results of the April 5 poll, even if he suspects fraud, and has urged his fellow challengers to do the same. There have been doubts aired of the government's impartiality and rival candidates have expressed fears that his connections in the presidential palace could be the invisible hand that nudges him to victory.
How voting works
Voting is expected to be hampered by both violence and graft. Reuters is reporting that members of the Taliban are paying villagers $5 for their voter cards, and the Independent Election Committee will keep 10 percent of its poll closed because of violent threats. Due to the extremely volatile situation Afghanistan has employed a veritable task force to usher voters through the election. ABC reports:
The Afghan government... will employ more than 200,000 observers to ensure a fair election and more than 3,000 donkeys to carry ballots from 6,775 polling stations to cities to be counted. There are 12 million registered voters expected to take part. It is the first massively organized operation of its kind in Afghanistan.
Once at the polls, voters will elect local officials as well as a president. 
Goodbye, Karzai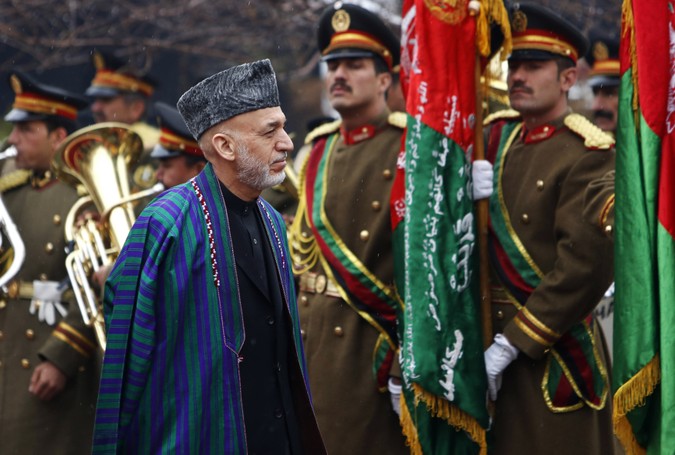 Relations between Kabul and Washington have deteriorated over the past year, with Karzai launching increasingly severe allegations at the U.S. government. Karzai, who has long criticized the U.S. for its drone program, in January accused the U.S. of intentional, Taliban-style strikes on citizens. Reports that he had been trying (and failing) to negotiate with the Taliban, plus his repeated refusal to hammer out a troop withdrawal plan, has made U.S. officials impatient with his rule. So some fresh leadership could be a good thing for the West and, according to the Washington Post, the three top candidates seem prepared to work with the U.S.:
In interviews, the leading candidates — Zalmay Rassoul, Abdullah Abdullah and Ashraf Ghani — spoke of their ability to navigate Afghan provinces and Western capitals. Each said he would sign a stalled agreement with the U.S. government that would allow American troops to remain in Afghanistan beyond 2014.
Still, it's possible these are just campaign promises, and it's unclear the types of negotiations the candidates have made, or are willing to make, with Taliban leaders.
Women and youth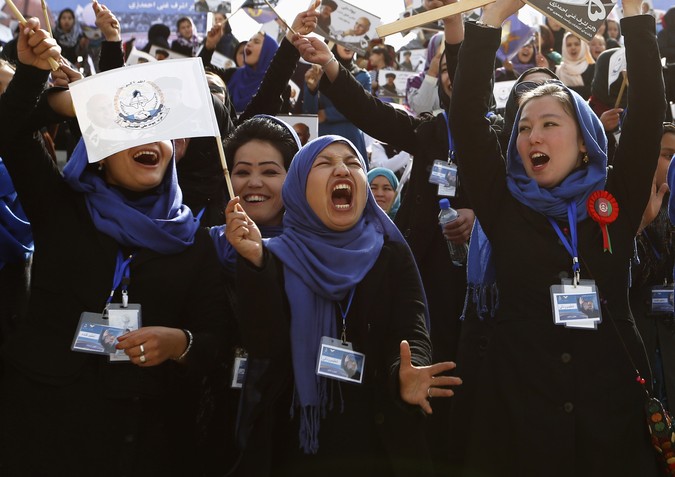 Surprisingly, women have played a rather prominent role in the campaign ahead of the elections. Three hundred women are running for local positions, and three women are listed on the ballot as vice presidential candidates -- one of them, Habiba Sarobi, is a running mate of Rassoul's and has a real shot at the position. Candidate's wives have spoken out to the public in stark contrast to Karzai's wife, who has stayed wholly outside of the political sphere and rarely appears in public.
According to the Wall Street Journal, Afghan women see the election as a chance to continue fighting for women's rights, and candidates see their enthusiasm as a way to secure votes:
Since the fall of the Taliban in 2001, women have benefited from access to education and employment. To encourage their political participation, Afghan laws reserved quotas of seats for women in the national parliament and in provincial councils. Women cast around 40% of the vote in both the 2004 and 2009 presidential elections. Now, many worry that women's rights will be sacrificed as part of a possible peace deal with the Taliban insurgency—a priority for all three major presidential candidates.
Candidates are also banking on the youth vote. Roughly two-thirds of Afghans are under 25, which means that youth votes are crucial for candidates. According to Al Jazeera, the top contenders are aware that they need a strong youth showing to win, but haven't figured out how to appeal to young voters: 
Dr. Zalmai Rassoul, Dr. Abdullah Abdullah, and Dr. Ghani -- all frontrunners -- have made pledges to bring Afghan youth into government, though how this will be done remains unclear. For the most part, however, the candidates - and the press - have focused on other issues.
But Al Jazeera adds that young voters appear engaged, and that many are focusing on the economy over security.
Newsweek, however, warns that the no matter who wins, Karzai could still yield some influence:
In a telling sign of Karzai's continuing influence, the outgoing president has renovated a mansion for his post-presidential home in the same secure compound as the presidential palace. It looks as if no one is done with Karzai yet.
After Saturday, we might have a better idea of whether that will be the case.
This article is from the archive of our partner The Wire.