Brazil's Government Gives Money to Women Because 'They're More Reliable'
How a welfare program designed to slash poverty ended up improving women's rights.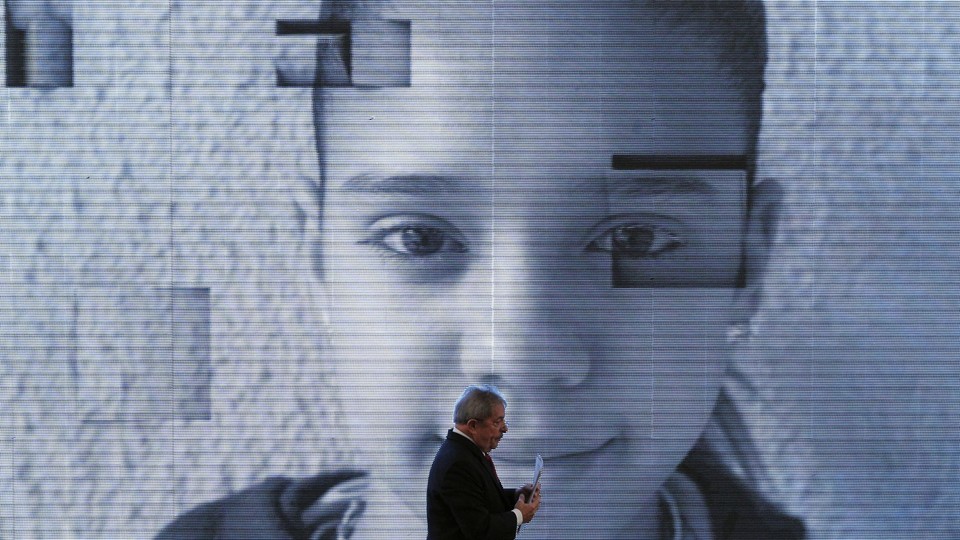 SÃO PAULO—Brazil, as you might have heard from dozens of think pieces, has a "rising middle class." And one of the factors credited with pulling millions of Brazilians out of poverty is Bolsa Família, a 10-year-old, conditional cash-transfer program that rewards families for sending their kids to school and taking them to regular health check-ups.
Bolsa's terms, by American standards, are pretty radical: Every month, 50 million poor parents, or a quarter of the country's population, get a handout equal to about $35 to $70, plus more for additional children.
And I do mean "handout." They don't pay it back. It doesn't run out. Recipients don't have to prove they're looking for work.
"It's like Sweden with sunshine," is how one economist described the arrangement.
But there's another reason Bolsa is unusual: Though "Bolsa Família" translates to "family grant," it's doled out primarily to the woman of the house.
"The state tends to believe women are more reliable than men," said Sérgio Fausto, a political scientist and executive director of the Instituto Fernando Henrique Cardoso think tank in São Paulo.
The thinking here, like in other countries that offer cash transfers and microloans primarily to women, is that mothers are more likely to use the money to help their children, while men might squander the cash or skip town with it. This is especially a concern in parts of Brazil where widespread alcoholism is both a driver and outcome of grinding poverty.
By giving women a guaranteed paycheck, however meager, the Brazilian government aims to help them break free of bad marriages or take charge of household decisions.
"Our research shows that the money empowers women," one of the program's creators, Tereza Campello, told The Guardian. "In many cases, it's their only source of income, so it means they are less dependent on their husbands, more likely to share in decision-making, and have higher self-esteem. Less women feel like they are owned."
Brazil has, to put it mildly, a complicated gender picture.
The country has a female president, and its much-adored soap operas portray women positively. Yet its domestic-violence rate is estimated to be one of the highest in the world.
The number of households headed by women is increasing, but Brazil is still one of the lowest-ranked countries on global female-empowerment scales, with just 28 percent of Brazilian women saying they are treated with respect and dignity. And a quarter of Brazilian respondents in another recent poll said they believe women "deserve to be attacked" if they're dressed provocatively.
But there are signs that Bolsa has, in fact, helped women boost their status in society. Though the grant only amounts to about a third of the monthly minimum wage, it has increased the number of women who say they have total control over contraceptive use in their partnerships. More women now say they make decisions over children's schooling and their own welfare. Local sociologists have anecdotally reported that Brazilian women are increasingly buying lipstick for themselves, taking part in skill-building workshops, and asking for divorces—even in the country's most patriarchal communities.
"I substituted my husband for Bolsa Família," one mother in Rio de Janeiro, who had recently left her abusive partner, told The Guardian.
Of course, being considered "the responsible one" of the house can be a burden as much as a boon. Feminists have criticized the program for letting fathers off the hook and for reinforcing conservative notions of women as mother-providers. And it's worth noting that in other countries, cash-transfer programs were shown to be equally effective when disbursed to either mothers or fathers.
There are also broader questions about whether Bolsa is truly resolving poverty or just fostering a culture of dependency.
There's no telling if this type of program—it has since been replicated in Mexico, Colombia, and elsewhere—will generate the same gains for women who don't operate under Brazil's peculiar gender dynamics. Still, when it comes to externalities resulting from enormous welfare programs, "female empowerment" is a good one to have.
---
Olga Khazan is reporting from Brazil as a fellow with the International Reporting Project.