Russia Is Restarting Stalin's National Fitness Program
The "Ready for Labor and Defense" campaign, Putin hopes, will get Russians in shape and pay tribute to Soviet history.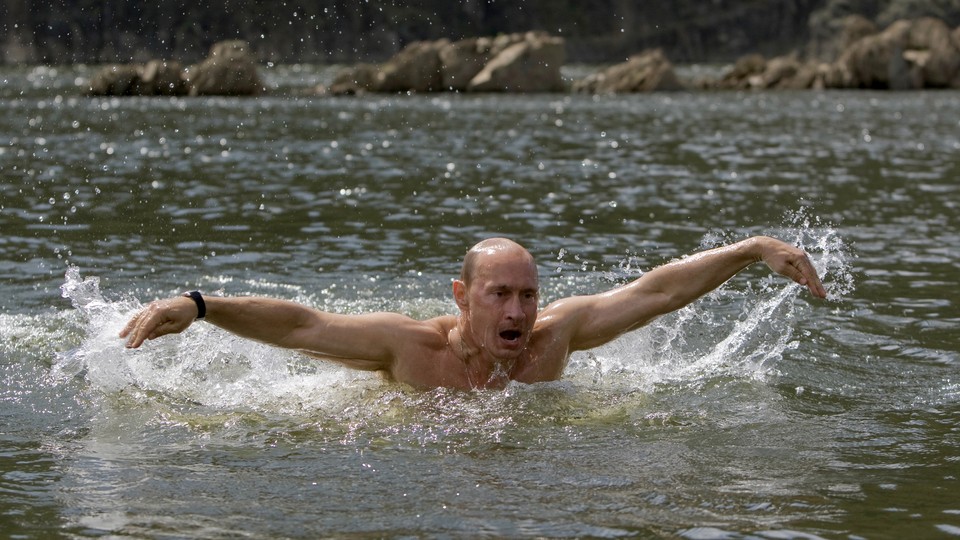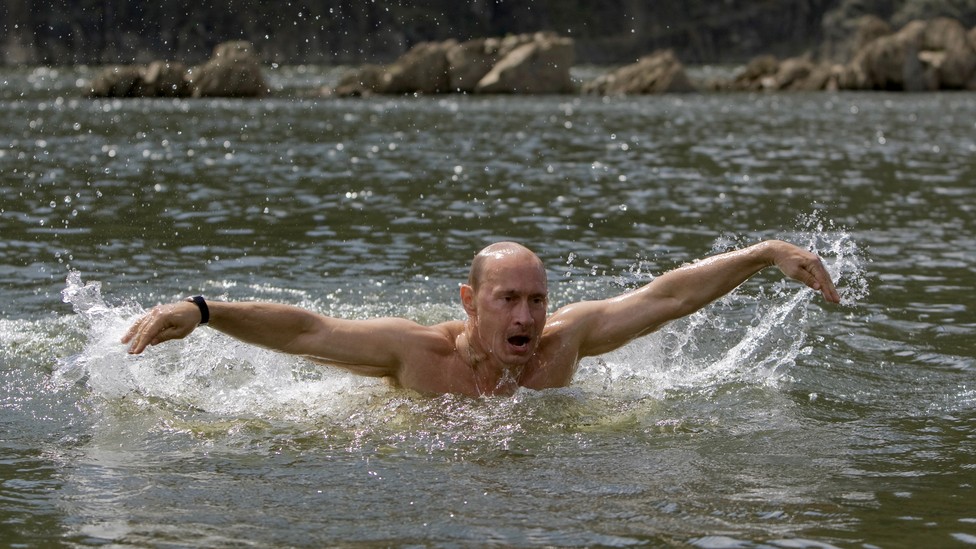 If you could turn back the hands of time, what would you wish for? For Russian President Vladimir Putin, it seems to be to return to the days of mass physical fitness. Not just of physical-education training in schools—which already exists in Russia—but of mass calisthenics in stadiums, mass parades of athletes through Moscow's Red Square, and fluttering banners with slogans urging 'Everyone to the Starting Line!'
On March 24, Putin, a well-known fitness buff, signed an executive order to bring it all back. He ordered the revival of a Stalin-era fitness program from the 1930s called "Ready for Labor and Defense," or "GTO" by its Russian initials. The state-sponsored program, which mixed fitness, health, and patriotism, had been moribund since the collapse of the Soviet Union, when it fell victim to Russians' suddenly greater freedoms of choice.
Now, GTO is due to start in September across the country. How it will look in its modern incarnation remains to be seen. But if it is anything like before, it will be a sight more reminiscent of the bygone days of the U.S.S.R., or Maoist China, than anything around in the world today.
Back in the U.S.S.R., people of all ages were expected to participate in GTO. If you were 16 to 18 years old, you were enlisted in your high school's "Strength and Courage" program, which included elements of military basic training. Not only did you run, swim, and do cross-country skiing, depending on the season, you also ran obstacle courses and practiced grenade-throwing minus grenades. Sometimes there was rifle practice, too.
Older people got off lightly but not completely. Men between the ages of 40 to 60 and women from 35 to 55 were expected to take part in the "Vigor and Health" program run by the GTO's local branch. Driving the whole program was the quest for medals and glory amid huge pomp and ceremony. In its heyday, the GTO sponsored annual championships in towns and cities across the Soviet Union, with 37 million people taking part in 1975. The winners were feted on television and lionized in the state press.
But the lock-step nature of the parades and stadium events, with uniformed young people forming a giant Soviet star on the playing field, revealed that there was always more to the games than just sports. The slogan of the GTO was "Your Motherland Calls for You to Be Ready for Work and Defense" and the program helped create the sense that the country was in a state of perpetual mobilization throughout the Cold War.
In signing his decree, Putin did not specify why he wanted to bring back the GTO in its Soviet-era form, complete with the pomp and parades. He only said his government had been considering "how to attract the vast majority of our citizens to take part in regular physical training" and that "reviving the GTO would "pay homage to our national historical traditions."
Putin, a devoted sportsman, is reported to have first floated the idea of reviving the GTO a year ago. He said the program will be split into 11 different age groups, beginning with the age of six, and he personally will receive a report each year on his new initiative's progress.
---
This post appears courtesy of Radio Free Europe/Radio Liberty.