Brazilian Police Invade Rio's Slum Ahead of This Summer's World Cup
Brazilian security forces have occupied a Rio de Janeiro favela in a bid to remove drug gangs from the city ahead of the World Cup this summer
This article is from the archive of our partner
.
Brazilian security forces have occupied a Rio de Janeiro favela in a bid to remove drug gangs from the city ahead of the World Cup this summer. In a dawn raid on Sunday, police swarmed the Mare slum, believed to be one of the city's most dangerous drug-trafficking areas, as part of a renewed "pacification program" intended to improve the city's safety.
According to the BBC, Sunday's raid involved more than 1,000 police backed up with armored vehicles. Swat teams seized "large quantities of drugs and weapons" hidden near the Olympic Village (being built for the 2016 Games) and a public school, reports GloboNews, although there is a continuing possibility that the drug traffickers could return to Mare. Three people were injured and one person, a 15-year-old boy, was killed in the clashes.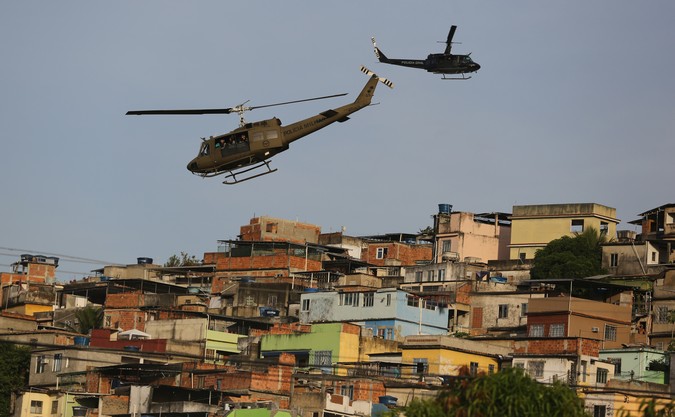 A resurgence of violence prompted pacification units to be installed in Mare. The Melbourne Herald Sun reports that Police Pacification Units (UPPs) had been installed in 174 of the city's favelas before Sunday, covering around 600,000 residents.
The pacification program began in 2008, the same year Rio launched their bid to host the 2016 Olympics, which will be the first held in South America. But officials insist the crackdown is for the benefit of the city's residents, and not the sports fans coming to the World Cup.
According to Forbes, there are 11.4 million people living in Brazil's favelas, and 1.4 million living in Rio's favelas alone. Mare, located near Rio's international airport, is one of the largest shanty towns in the city, and houses around 130,000 residents.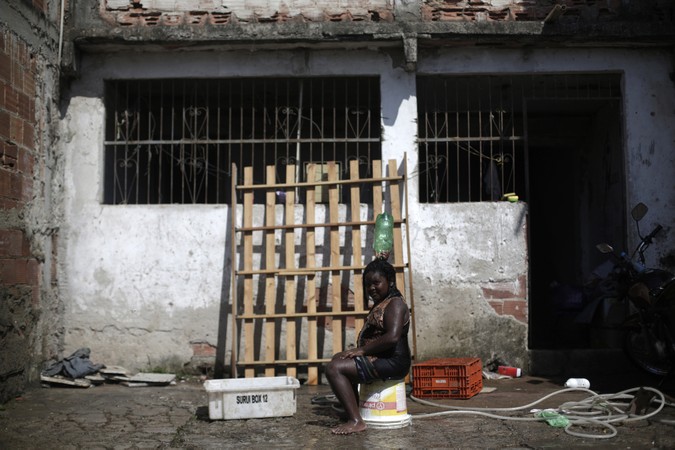 The construction and preparation for the World Cup has already proved treacherous for Brazil. There were a number of fatalities last year at several of the 12 stadiums being constructed for the games, including the death of a worker who fell off a roof, and a fallen crane that was believed to have killed two workers in November. There have also been persistent issues with construction delays and bloated budgets.
The BBC reports that thousands of security guards will be brought in to curb potential violence at the games. Around extra 70,000 security guards are expected to patrol the World Cup sites, bringing the total number of forces employed to guarantee security to 170,000.
And as Al Jazeera America reports, Brazilian authorities have failed to install basic services like sewers in poorer neighborhoods, as well as larger projects like the construction of a bullet train. While the same threat of terrorism that stalked Sochi in the run-up to the Winter Olympics earlier this year won't necessarily apply to the World Cup, a different threat of violence and crime applies to Rio. 
This article is from the archive of our partner The Wire.