Not Surprisingly, Moscow Will Let Crimea Join Russia
This article is from the archive of our partner
.
The Russian Parliament is on board with Crimea's bid to join the country, promising yesterday to approve the measure if it passes a March 16 referendum vote. "We will respect the historic choice of the population of Crimea," said State Duma speaker Sergei Naryshkin during a meeting with a Crimean delegation. He added that Russia was committed to protecting the "rights and freedom of citizens and... human life" in Crimea. And also, he said, because of "historical, spiritual and world-point-of-view character."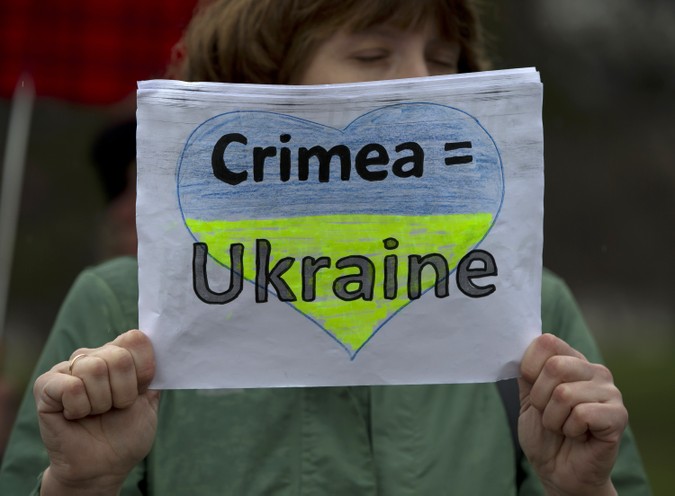 The decision flies in the face of Western efforts to keep Crimea in Ukraine, something Russian leaders are quick to criticize. Upper House speaker Valentina Matvienko said that "none of the sanctions will be able to change our attitude," undermining global efforts to intervene with one fell swoop.
EU leaders, for their part, also remain committed to their course of action, saying they will suspend bilateral talks with Russia with regard to visas and that Russians could see travel bans and asset freezes. EU leaders added that a planned EU-Russia summit is in jeopardy, saying "Any further steps by the Russian Federation to destabilize the situation in Ukraine would lead to additional and far-reaching consequences for relations in a broad range of economic areas."
Discussed Crimea with Chinese State Councillor Yang. Strong agreement on need for de-escalation and respect for sovereignty of #Ukraine

— William Hague (@WilliamJHague) March 7, 2014
Ukraine's interim government, which put off dealing with the prospect of a divided nation following Crimea's vote, is losing starting to pay attention. Interim Prime Minister Arseniy Yatsenyuk spoke out today:
I want to warn separatists and other traitors of the Ukrainian state who are trying to work against Ukraine, any of your decisions taken is unlawful, unconstitutional, and nobody in the civilized world is going to recognize the results of the so-called referendum of the so-called Crimean authorities. 
President Barack Obama attempted to convince Russian President Vladimir Putin to consider, other less contentious ways to solve the crisis during a phone conversation on Thursday. CNN reports: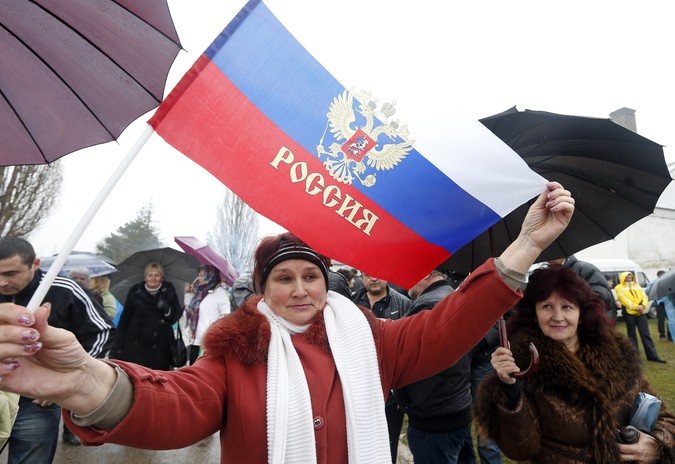 [The plan] would include direct talks between Kiev and Moscow, the withdrawal of Russian forces to their bases, international support for elections due May 25, and the presence of international monitors to "ensure that the rights of all Ukrainians are protected, including ethnic Russians." Obama also rejected the Crimean lawmakers' decision to call a referendum, saying: "In 2014, we are well beyond the days when borders can be redrawn over the heads of democratic leaders."
International monitors attempted to gain access to Crimea yesterday but were thwarted at checkpoints, and are scheduled to try again today.
Meanwhile, in Kiev, reporters continue to marvel at the riches stowed away in Yanukovych's palace:
Yanuk had 2nd Steinway of 25 made for John Lennon's 70th. Cost: $90-180k. Inscription: "YOU MAY SAY I'M A DREAMER" http://t.co/TfSfkHV5vf

— max seddon (@maxseddon) March 7, 2014
And Russia was put off by the State Department's click-baity statement, "President Putin's Fiction: 10 False Claims About Ukraine" which set up ten Putin quotes against "The Facts." Yesterday a Russian spokesman, Aleksandr K. Lukashevich, responded with an angry statement that outlined nine cases of U.S. intervention into Russian affairs, concluding that Washington "doesn't and can't have the moral right to lecture us about compliance of international norms."
At least one aspect of Ukraine-Russian relations has remained normal. The Ukrainian Paralympic team will still compete in Sochi this week, deciding against boycotting that Olympic Games over the situation at home, although, according to the president of the country's National Paralympic Committee, "I don't know to what extent the team can focus on the result now."
This article is from the archive of our partner The Wire.