Russia Sends More Troops to Ukraine After New Protest Turns Deadly
This article is from the archive of our partner
.
Russia has sent reinforcements into Ukraine after at least one person was killed in clashes among citizens in Donetsk, increasing fears that the Kremlin will take the chaotic opportunity to invade the neighboring country.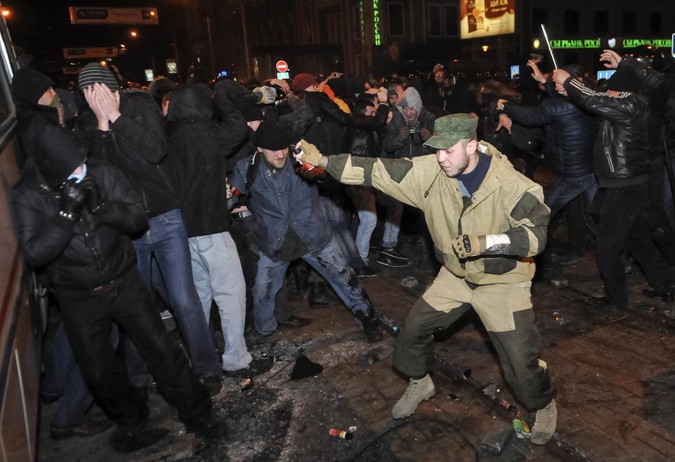 Last night, hundreds of pro-Russia demonstrators broke through a police barrier and fought with their anti-Russia counterparts in Donetsk, a city in southeastern Ukraine, near the Russian border. 
In was the biggest incident of real violence since President Viktor Yanukovych fled the country last month.  The BBC reports one casualty, but other sources say the death toll is higher. The Financial Times says at least two were killed, and Mashable's Christopher Miller, reporting from Kiev, also reported at least two and possibly three deaths and added that of dozens of people were injured, and some are in critical condition. Miller writes: 
The pro-Ukraine participants had been waving blue and yellow Ukrainian flags as part of a "For a United Ukraine" rally on Donetsk's Lenin Square when pro-Russian activists began heaving firecrackers, eggs and stun grenades at them, chanting, "Russ-i-a!" and "On your knees!", according to eyewitnesses and journalists from local news site Novosti Donbassa who spoke with Mashable. Police tried but failed to whisk away the pro-Ukraine demonstrators from the scene in a police bus, but the pro-Russia activists smashed out its windows and clobbered it with a barrage of firecrackers.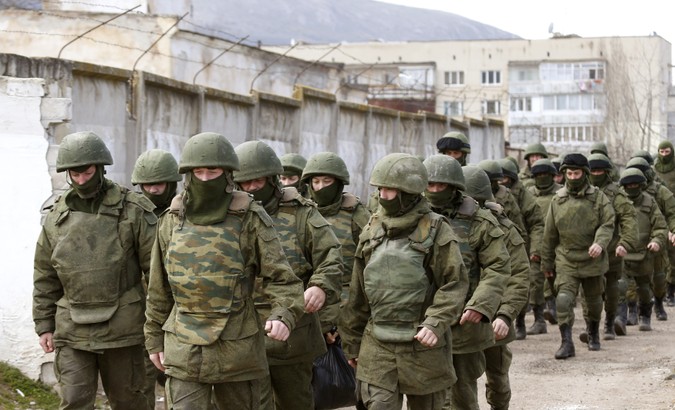 Ukraine's acting President Oleksandr Turchynov ordered officials to detain those responsible for sparking the violence and posted a statement on his site late Thursday (via Mashable):
The entire world has seen footage of this terrible massacre. The utmost cynicism of all this is that the blood of Ukrainian citizens who attended a rally in support of our country's unity was spilled in their own home city. This is the true face of the Cossack separatists who were sent there and who triggered the violence. The lives of the people that they supposedly gathered to defend are not important to them and their masters in the Kremlin. Every Ukrainian must realize that.
British Foreign Secretary William Hague criticized the violence, saying on Twitter that the event was yet another reason the upcoming Crimea secession referendum vote should be blocked:
Clashes in Donetsk show how dangerous #Ukraine situation is and why Sunday referendum in Crimea should not go ahead

— William Hague (@WilliamJHague) March 14, 2014
Russia, however, appears to be using the clashes as a justification for intensifying military action surrounding Crimea. Russia public justification for moving into Crimea has always been that they are simply protecting ethnic Russians from violence Ukrainian activists. The pro-Russia protesters said that the casualty was sustained on their side, and the Russian Foreign Ministry responded to the incident by reiterating that "Russia is aware of its responsibility for the lives of compatriots and fellow citizens in Ukraine and reserves the right to take people under its protection." 
The Kremlin still denies any military intervention in Ukraine — despite several eyewitness accounts of Russian soldiers on the ground in Crimea — but there are obvious fears that another violent incident could spark a larger war. 
And earlier this week, Ukrainian Secretary of the National Security and Defense Council Andriy Parubiy said he fears an invasion, according to the Kyiv Post:
Ukraine now faces the threat of a full-scale invasion," Parubiy said at a press conference on March 12. He said that Ukraine would rely on military, police and a newly formed National Guard of 20,000 volunteers to protect is borders. Parubiy estimates that more than 80,000 Russian troops have amassed along the Ukrainian border, along with as many as 270 tanks, 180 armored combat vehicles, 380 pieces of artillery, 18 rocket launchers, 140 combat aircraft, 90 military helicopters and 19 combat boats and ships.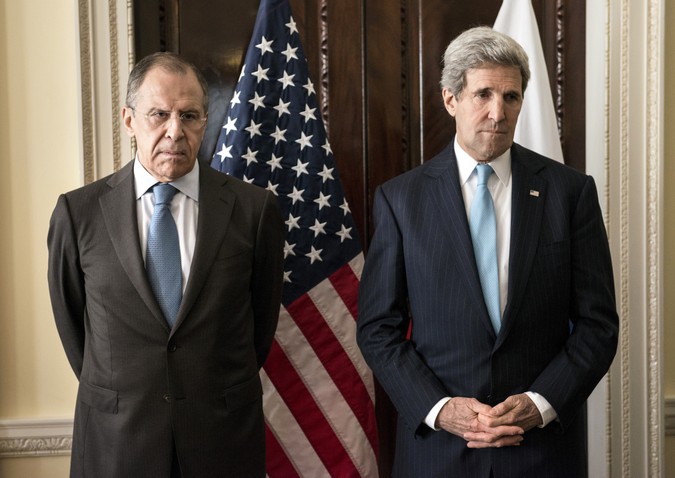 Time is running out before Crimea votes on whether or not to leave Ukraine and join Russia on Sunday, a move that will likely trigger Western sanctions against Russia.
Meanwhile, U.S. Secretary of State John Kerry is meeting with his Russian counterpart in London today in yet another attempt to get the Kremlin to back off Ukraine. According to the Guardian, the talks probably won't be all that productive:
Western diplomats expressed little optimism ahead of the London talks. Nothing resembling a peace plan has been sketched out between the two sides, one said. Kerry and Lavrov have spoken almost daily as the Ukraine crisis has unfolded but have yet to find any common ground.
Still, Ukraine's interim Prime Minister Arseniy Yatsenyuk remains hopeful that Kiev and Moscow will be able to work it out. "We still believe that we have a chance to resolve these conflicts in a peaceful manner," he told the U.N. Security Council, adding, "If we start real talks with Russia, I believe we can be real partners." We'll know on Sunday whether his hopes will be realized.
This article is from the archive of our partner The Wire.