Bloomberg and China, TL;DR Version
What would Bloomberg's best reporters make of an institution that tried to stonewall its way past a controversy?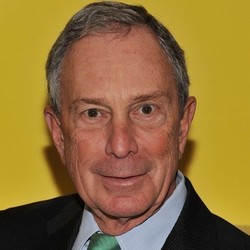 A little while ago I put up an extended Q-and-A with Ben Richardson, the latest member of the Bloomberg news team who has resigned in protest of the company's approach to stories that might offend the leadership in China.
I hope you read it; its main payoff are Richardson's answers to the questions, and a timeline of how this story has evolved through the past four months.
But here is the central point: fundamental questions about Bloomberg's integrity as a news organization have been raised by its own employees over these past few months. Its responsible leaders have -- so far -- refused to say anything in detail (apart from "it's not true"), or to entertain on-the-record questions about these allegations. And one of the rare on-the-record comments, by its chairman, has seemed to confirm assumptions that Bloomberg has decided to place its journalistic operation second to its financial-terminal business.
On All Things Considered today, David Folkenflik said that ex-mayor Michael Bloomberg had told his staff that they should think of themselves as journalists first. Great! If so, how about saying that in public, and taking questions on it?
I think I know what Bloomberg's best reporters would make of an institution that refused to answer questions about its decisions and relied on the stonewall policy.