5 Things We've Learned About Russia Since the Crimean Crisis
Fourteen years after assuming power, Putin's quest to remold the country in his image is complete.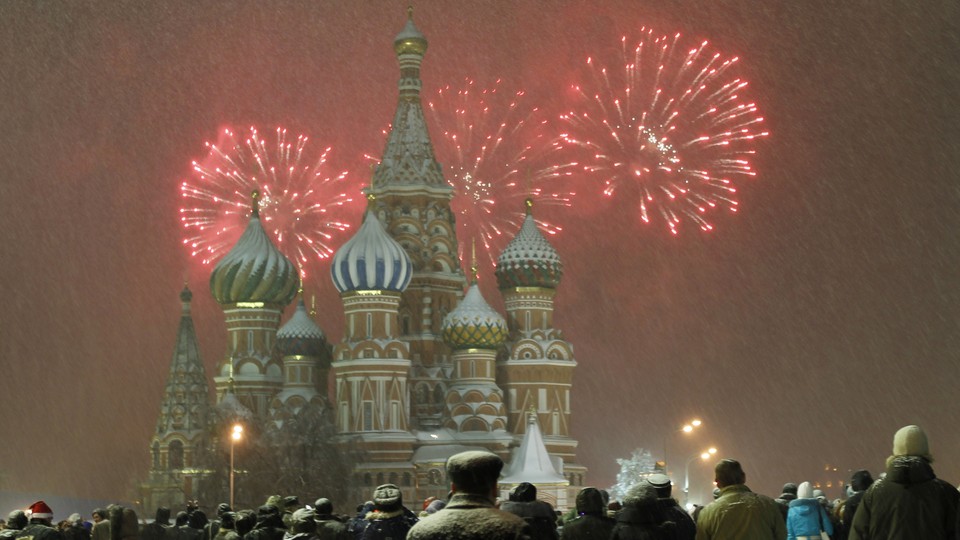 Every time Vladimir Putin opens his mouth, the goalposts seem to move. After speaking with the Kremlin leader by telephone this week, Crimean Tatar leader Mustafa Jemilev said Putin told him that Ukraine's 1991 independence referendum—and therefore the subsequent breakup of the Soviet Union—was "not really legal."
The Russian president's comment, which spread like wildfire on social media, could not be independently confirmed. But given that Putin has called the Soviet breakup the "greatest tragedy of the 20th century," it certainly seemed plausible. And it served as the latest reminder that with the Crimean crisis, we have entered a new phase of the post-Soviet and post-Cold War period.
"Russia resorted to military force because it wanted to signal a game change," Ivan Krastev, chairman of the Sofia-based Center for Liberal Strategies wrote in Foreign Affairs. The most immediate manifestation of this is in Russia's relations with the West and with its former-Soviet neighbors. But Putin has also initiated a clear game-change at home, which is visible in how he makes decisions, the constituencies he appeals to, how he views the Russian economy, and how the Kremlin deals with dissent.
1. The Kremlin's technocrats are no more.
It has gone by different names, from "the collective Putin" to "Putin's Politburo." But Kremlin-watchers have long argued that Russia is governed by an informal clique, a collective leadership of about a dozen key figures—with Putin as the front man and decider-in-chief.
Veterans of the security services have always had the strongest voice in this inner sanctum, but they did not monopolize it. They were countered by a group of technocrats seeking to integrate Russia into the global economy—until now, that is. The way the decision to intervene in Crimea was made seems to suggests that the "collective Putin" is getting smaller and smaller—and is entirely made up of of KGB veterans. Putin, it appears, has made his choice. The battle between the siloviki and the technocrats is over—and the siloviki have won.
"The decision to invade Crimea, the officials and analysts said, was made not by the national security council but in secret among a smaller and shrinking circle of Mr. Putin's closest and most trusted aides," according to a recent report in The New York Times. "The group excluded senior officials from the Ministry of Foreign Affairs or the cadre of comparatively liberal advisers who might have foreseen the economic impact and potential consequences of American and European sanctions."
According to the report, the group included Kremlin chief-of-staff Sergei Ivanov, Security Council Secretary Nikolai Patrushev, and FSB Director Aleksandr Bortnikov—all of whom served with Putin in the KGB in the 1970s and 1980s. Other reports suggested that Russian Railways head Vladimir Yakunin, a close Putin confidant widely rumored to have KGB ties, was also present.
2. Putin and his allies insulated themselves from sanctions.
In all likelihood, Putin has been preparing for something like the Crimea intervention for some time. Less than a year after he returned to the Kremlin in May 2012, he initiated a campaign to force officials who hold assets abroad to repatriate them. The campaign to "nationalize" the elite was presented as an effort to make Russia less vulnerable to Western pressure.
The respected political analyst Yevgeny Minchenko said at the time that Putin was seeking to make sure officials were "completely independent of foreign countries and fully accountable to the president." And with the threat of economic sanctions now looming, those that didn't heed Putin's warnings are probably having regrets.
In a recent post on Facebook, Valery Solovei, a professor at the Moscow State Institute for International Relations, said based on conversations he's had with insiders, the handful of officials with Putin when he made the decision to intervene in Crimea don't hold foreign assets.
3. Economic integration with the West is now in doubt.
Taken together, all of this suggests that Putin is on the verge of sacrificing the economic gains of the past decade on the altar of imperial expansion. The sidelining of the technocrats and the fact that the Kremlin felt it necessary to compel the political elite to repatriate its assets suggests that Russia is retrenching on its longstanding policy of integrating into the global economy.
Citing unidentified officials, Bloomberg reports that Moscow is "bracing for sanctions resembling those applied to Iran after what they see as the inevitable annexation of Ukraine's Crimea region." One official said a sanctions war with the West "could wipe out 10 years of achievements in financial and monetary policy." Another said it "could erase as much as a third of the ruble's value." Bloomberg also cited Putin's spokesman, Dmitry Peskov, as saying Putin met senior officials in Sochi on March 12 to discuss Russia's options in a "difficult global environment."
Russia's main stock market, the MICEX, has had its worst week since 2011 and on March 13 closed 24 percent below its January 2013 high. Likewise, the ruble has lost nearly 10 percent of its value this year. Putin, Krastev wrote in Foreign Affairs, is apparently "ready to abandon all thoughts of Russia being a European nation in good standing—far better for it to be a civilization of its own—and has proved willing to sacrifice his country's economic interests to achieve his goals."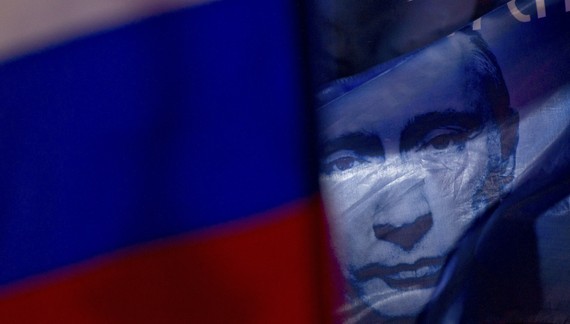 4. Things are about to get worse for Russian dissidents.
And as Russia stops to even pretend that it cares what the West thinks—or does—it appears that the opposition is in for a rough ride. From the closure of independent websites like Grani.ru, Kasparov.ru, and Yezhednevny Zhurnal to the firing of Galina Timchenko as editor of Lenta.ru, it is clear that the crackdown that began when Putin returned to the Kremlin is intensifying. And it is intensifying concomitant with the escalation of the crisis in Ukraine.
"As Vladimir Putin sends troops into Crimea and hints at following up on this cruel gambit with further moves into eastern Ukraine, he is, step by step, turning back the clock on information," David Remnick wrote in The New Yorker. "It is a move of self-protection."
This week's rollback of independent media was preceded by a series of moves earlier in the year that now appear part of clear pattern. On January 24, the popular social networking site VKontakte came under Kremlin control when Pavel Durov, its founder and CEO, was pressured into selling his remaining shares to Ivan Tavrin, a partner of the pro-Putin oligarch Alisher Usmanov.
In late January, the opposition-leaning television station Dozhd TV came under fire for posting a controversial poll about the Leningrad blockade during World War II. In early February, Dozhd's main satellite and cable providers announced—one after another—that they would stop carrying the channel, effectively barring it from the airwaves. And on February 28, a Moscow court placed opposition leader Alexei Navalny under house arrest, barring him from speaking to the media and using the Internet.
5. Putin has won over Russian nationalists.
Suddenly, the nationalists love Putin again. When the Kremlin leader lost the support of Russia's urban middle class in 2011-12, he began appealing to the working and urban classes with populist appeals. There was just one problem with this strategy. The country's nationalist electorate, a key part of this demographic, had turned against him.
Indeed, angered by an influx of migrant workers, many had become enamored of Putin's nemesis, Navalny. In addition to the predictable chants of "Russia for Russians," "Stop Feeding the Caucasus," and various anti-migrant diatribes at this year's Russian March, there were plenty of calls for the end of Putin's "Chekist regime." But with Putin flexing Russia's imperial muscles with his incursion into Crimea, all seems to be forgiven.
"The most radical members of the nationalist subculture are rushing before our eyes to become ardent 'Putinists' and are eager to swear allegiance to the current government, which only recently they opposed because of the 'import of Tajiks,'" commentator Aleksei Roshchin wrote in Politcom.ru. This week, for example,  Aleksandr Prokhanov, editor in chief of the nationalist newspaper Zaftra, penned a commentary singing Putin's praises in the pro-Kremlin daily Izvestia.
"Western pressure on Russia will be enormous," Prokhanov wrote. "But the response will be society's spiritual mobilization and consolidation around their leader—Putin. He has qualities unsurpassed in world politics. In the image of a spiritual leader, Putin has said 'Russia—this is your fate.' And now we see how the fates of Russia and its president have merged."
---
This post appears courtesy of Radio Free Europe/Radio Liberty.