The Art Inspired by Ukraine's Euromaidan
When Kiev's Independence Square becomes a studio.
Amid the rubble and smoke-filled streets of Kiev, Ukraine's artists have been hard at work, endeavoring to capture this dramatic moment in their country's history. Rather than staying in the studio, artists have brought their easels, paintbrushes, and canvases to the streets and even onto the barricades. Many of them protesters themselves, they have also decorated their helmets and shields. Here is a selection of their work.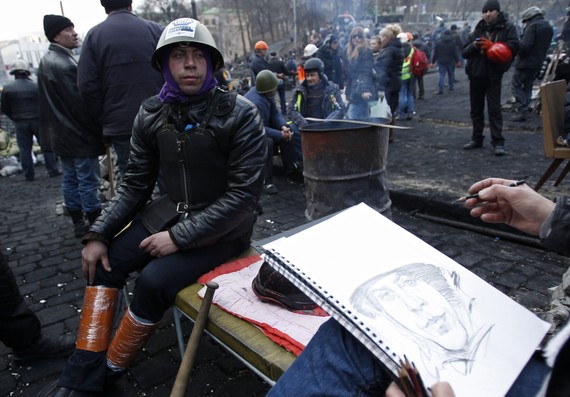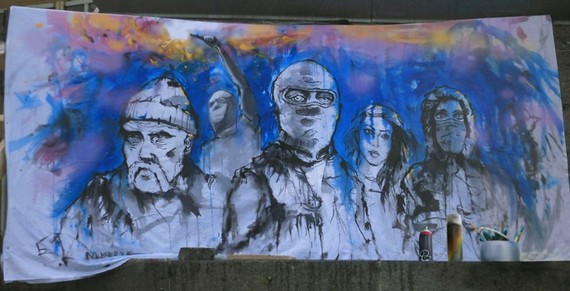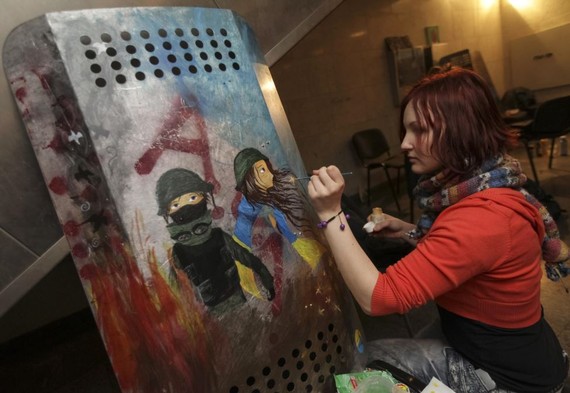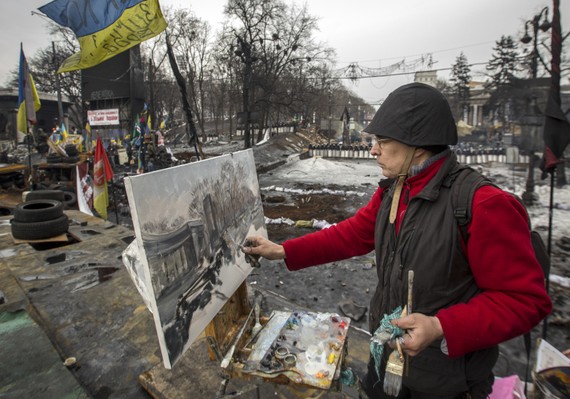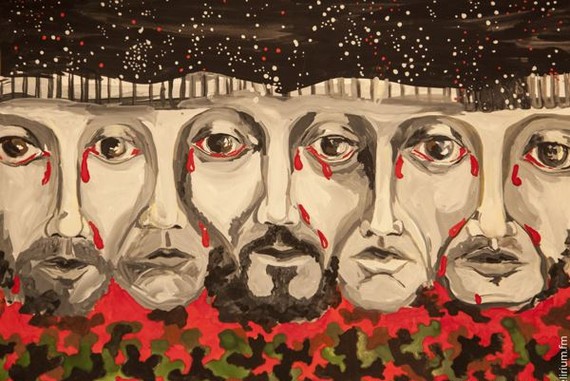 ---
This post appears courtesy of Radio Free Europe/Radio Liberty.