Here Are Today's Olympics Results (and Up-to-Date Medal Count)
Spoiler alert. Here are today's medal results.
This article is from the archive of our partner
.
It was a big day for the United States in Sochi on Monday, with Meryl Davis and Charlie White making history as the first ice dancing team to win gold for America. Team USA has now won at least one medal on every day of this Olympics. Only three countries (two if you count Germany and East Germany as one) have ever done that for an entire Winter Olympic Games.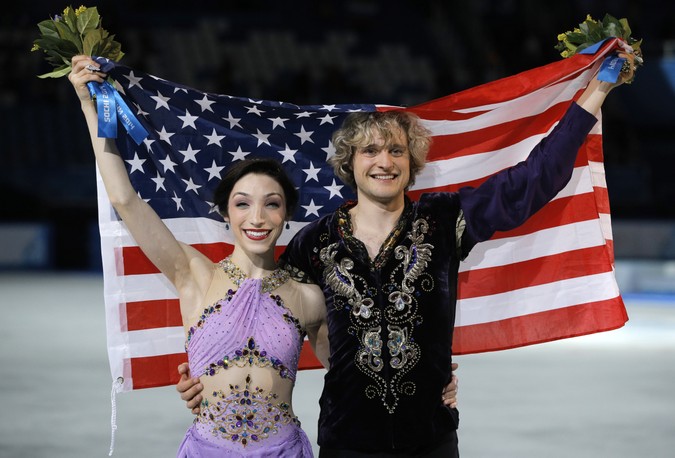 The University of Michigan students performed a routine to "Sheherazade," earning a total 195.52 points, a record for the event. Davis and White beat out their Canadian training partners, Tessa Virtue and Scott Moir, who got the silver. Elena Ilinykh and Nikita Katsalapov, representing Russia, won the bronze medal.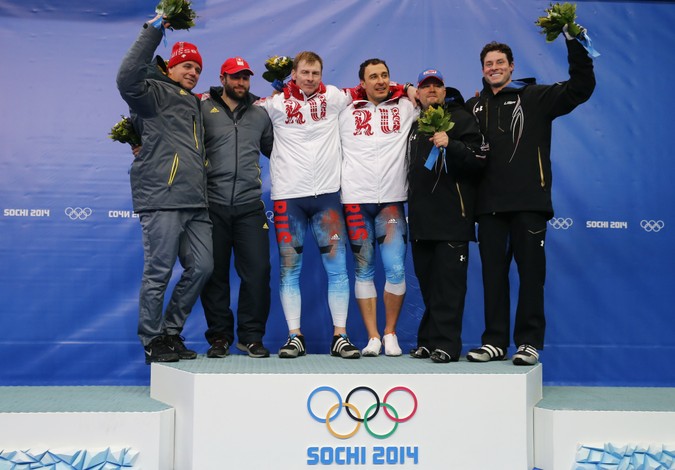 The U.S. also earned a medal in the two-man bobsledding event for the first time since 1952. Athletes Steven Holcomb and Steven Langton got the bronze medal in the event, following Switzerland's Alex Baumann and Beat Hefti, who got silver, and Russia's Alexey Voevoda and Alexander Zubkov who earned the top spot.
Other results were as follows:
Women's 12.5km mass start biathlon event: 
Belarus's Darya Domracheva won the gold, her third of this Olympics. Czech Republic's Gabriela Soukalova won silver, and Norway's Tiril Eckhoff won bronze.
Men's freestyle skiing aerials event: 
Anton Kushnir from Belarus (again!) won gold, David Morris from Australia took silver, and Zongyang Jia of China won silver.
Men's team ski jump: 
The German foursome of Andreas Wank, Marinus Kraus, Andreas Wellinger, and Severin Freund edged out the two-time defending Olympic champion, Austria, to win Gold in the team event. Japan came in third.
And here's your medal count so far, with Germany boosting its total Golds, but falling further behind Russia and the U.S. in total medals.
This article is from the archive of our partner The Wire.