And the Nominees for Best Human-Rights Work ...
The celebrities who have advanced—and harmed—the cause of freedom around the world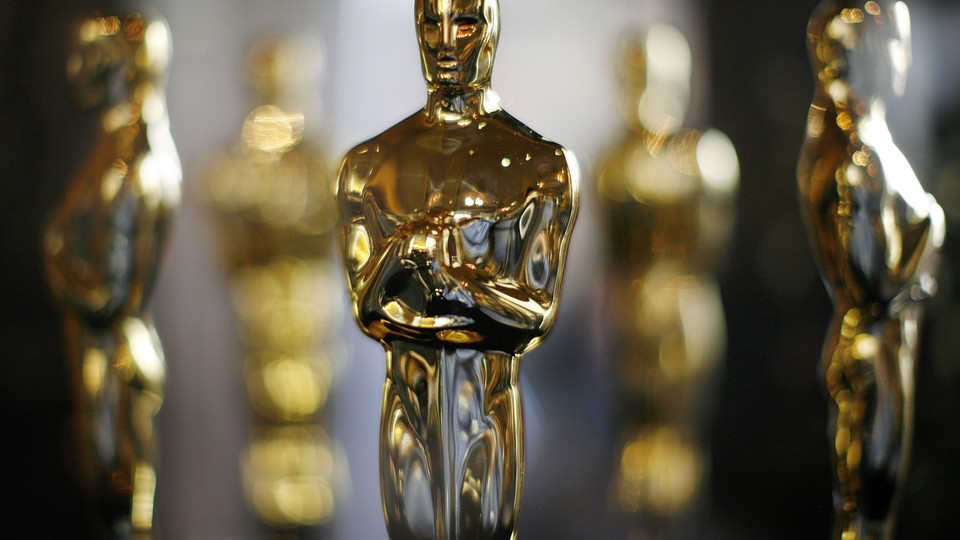 LOS ANGELES—As the Academy prepares to recognize actors, filmmakers, and composers at the Oscars this weekend, the Human Rights Foundation has put together a list of celebrities deserving recognition for their accomplishments in the field of human rights. Additionally, and without the humor that accompanies the "Razzie" Awards for the worst in film, HRF has called out the rich and famous who should be ashamed for supporting, endorsing, or serving the interests of human-rights violators.
The Nominees for Outstanding Work in the Field of Human Rights
1. George Clooney and Arnold Schwarzenegger
In December, Clooney recorded a video message supporting pro-democracy protesters in Ukraine and condemning the government's violent crackdown on them. Schwarzenegger sent demonstrators in Kiev his own video message, wishing them the "best of luck in their peaceful struggle for democracy and freedom." The Austrian-born bodybuilder is also a patron of charities fighting human trafficking and modern-day slavery. As governor of California, he opted to forgo his salary and instead directed the money to a variety of causes around the world.
2. Madonna
This month, the queen of pop denounced Venezuelan President Nicolás Maduro for his brutal crackdown on peaceful protesters, tweeting, "Apparently Maduro is not familiar with the phrase 'Human Rights'! Fascism is alive and thriving in Venezuela and Russia. The Ukraine isn't far behind!" Her comments were retweeted more than 20,000 times and made national news, helping to focus attention on the continuing crisis in Venezuela.
Madonna's been on a tear against dictatorship since her 2012 concert in Moscow, when she spoke out in support of imprisoned members of the Russian punk band Pussy Riot, saying, "I think that these three girls … have done something courageous. I think they have paid the price for this act. And I pray for their freedom." She later ripped off her jacket to reveal the band's name printed in large block letters on her back. Her stunt earned her criticism from the Russian government but she continued to support the women, even headlining a concert benefiting Pussy Riot this year in New York.
3. Khalid Abdalla
Abdalla, star of the film adaption of the bestselling book The Kite Runner, is also featured in one of this year's Oscar-nominated documentaries for standing up to the Egyptian dictatorship. The Square chronicles Egypt's recent revolution, from the protests that expelled longtime autocrat Hosni Mubarak to the military ouster of President Mohammed Morsi. The Scottish-Egyptian actor, who was raised in the U.K. but comes from a family of outspoken critics of Egyptian tyranny, felt compelled to return to Egypt when the uprising against Mubarak began in 2011. Abdalla spent six months living in Cairo's Tahrir Square and has dedicated most of his free time in the past three years to fighting for democracy. He has also denounced the military-backed government's recent authoritarian streak, stating, "We have thousands of people in prison, we have a protest law that is incredibly authoritarian, we do not have freedom of speech, and we do not have freedom of press."
4. Jon Stewart
The Daily Show host has supported the Egyptian comedian and television host Bassem Youssef, who is often referred to as "the Egyptian Jon Stewart." Youssef has faced threats and censorship from both the Morsi regime and the current military government. In 2013, Stewart appeared on Youssef's show before it was pulled off the air, telling him "you have my undying support and friendship."
5. Cui Jian
The father of Chinese rock was invited to play in the 2014 Spring Festival Gala, an annual televised program of state propaganda watched by hundreds of millions on the eve of the Chinese New Year. But he refused to participate because his performance was conditioned on changing some of his song lyrics, publicly proclaiming that he would never censor his music. Although Cui Jian may be an unfamiliar name in the West, he has produced music that criticizes Chinese repression and is therefore often banned from state radio.
6. Ben Kingsley and Susan Sarandon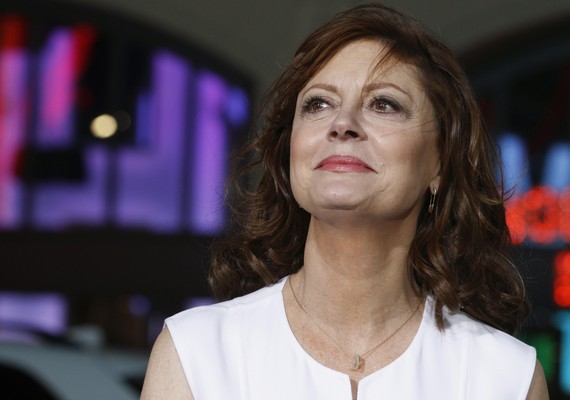 Kingsley and Sarandon expressed support for anti-government protesters in Turkey by sponsoring an open letter in London's The Times condemning Turkish Prime Minister Recep Tayyip Erdogan for the violent clearing of Istanbul's Gezi Park and Taksim Square, which killed five people "whose only crime was to oppose [Erdogan's] dictatorial rule." The actors also called attention to the suppression of press freedom in Turkey, writing, "There are more journalists languishing in your prisons than the combined number of those in China and Iran." The letter so upset Erdogan that he threatened to sue The Times for publishing it.
7. Colin Firth and Emma Thompson
Both Thompson and Firth have won Oscars, but they are also involved in combating issues as diverse as human trafficking and rights violations in the Congo. In January, the actors said they were "ashamed" of the British government for not doing more to help refugees fleeing the conflict in Syria. They have urged the international community to aid those persecuted by the Assad regime, especially the millions of Syrians who have been displaced by the violence.
8. Gabriela Montero
The Venezuelan-American concert pianist is known for her unique ability to compose and play pieces "on the fly" based on suggestions from audience members. But Montero has also distinguished herself by criticizing Venezuela's government. She composed "Ex-Patria" in 2011 to give a voice to political prisoners of Hugo Chávez's regime, and has critiqued Chávez's successor, Nicolás Maduro, as well. Her popular videos about the problems plaguing Venezuela and outspoken criticism of artists who support the government reveal a fearless commitment to prioritizing her principles over her career goals.
9. Bono
The biggest name in celebrity activism, Bono is responsible for initiating large-scale human-rights projects around the world and credited with inspiring stars like George Clooney and Brad Pitt to get involved in human-rights causes. Recently, Bono emphasized that trade and free enterprise, not aid and handouts, can do wonders to assist the world's poorest people. The U2 frontman has also successfully pushed for legislation in the U.S. and European Union mandating greater transparency in corporate dealings with African governments.
10. Cher, Harvey Fierstein, Stephen Fry, Lady Gaga, Elton John, Garry Kasparov, Wentworth Miller, and Tilda Swinton
Russia's Winter Olympics in Sochi made headlines for many reasons besides athletics. Not only did the Russian government face allegations of corruption in awarding construction contracts, but it also passed a draconian new "anti-gay propaganda" law prior to the Games. The vaguely worded law prohibits propaganda of "non-traditional sexual relations"—but does not define what constitutes propaganda or non-traditional sexual relations.
Athletes, movie stars, musicians, and even the chess grandmaster Garry Kasparov have spoken out against the law and President Vladimir Putin's crackdown on the Russian LGBT community. The Academy Award-winning actress Tilda Swinton released a photo of herself holding a rainbow flag in Moscow with the statement, "In solidarity. From Russia with love." Wentworth Miller, famous for his role in the TV series Prison Break, publicly came out as gay to show his opposition to the law. The Broadway legend Harvey Fierstein penned an op-ed in The New York Times condemning the law and urging "American and world leaders [to] speak out against Mr. Putin's attacks and the violence they foster." The journalist James Kirchick punked the Russian propaganda network RT with a protest statement during a news show, while the actor and broadcaster Stephen Fry called on the International Olympic Committee to strip Russia of the Winter Games over its anti-gay laws.
The pop diva Cher, meanwhile, was invited to perform at the Sochi Olympics but turned down the gig in protest of the law. Lady Gaga, well known for her activism on behalf of the LGBT community in the U.S., expressed her solidarity with those in Russia, tweeting, "Russian LGBTs you are not alone. We will fight for your freedom." Singer Elton John condemned the "vicious" legislation in a statement he posted online after performing in Russia.
The Nominees for Shameful Behavior in the Field of Human Rights
1. Jennifer Lopez
Jenny from the Block faced criticism in June 2013 for headlining the 56th birthday celebration of the Turkmen dictator Gurbanguly Berdymukhamedov, for which she reportedly received $1.5 million. Lopez sang happy birthday to the president and tweeted about how excited she was to be there—this despite the fact that Facebook and Twitter are banned in Turkmenistan and the country's only ISP is controlled by the regime. Lopez pleaded ignorance of the government's human-rights abuses, and her publicist stated that "had there been knowledge of human rights issues of any kind, Jennifer would not have attended."
Lopez's non-apology, however, fell flat after further research revealed that she had earned $10 million for serenading other autocrats and crooks in Eastern Europe and Russia in the previous two years. After both scandals, Lopez ignored repeated calls for her to donate the funds she received to charity. In an odd twist, the Human Rights Campaign gave Lopez an award at a glitzy D.C.-event several weeks later.
2. Mariah Carey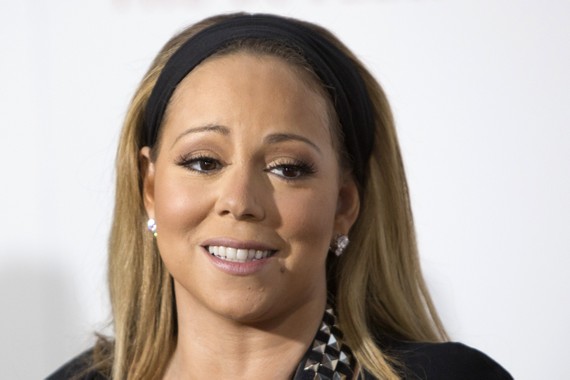 In 2011, the pop diva issued multiple mea culpas for reportedly earning $1 million to perform at a party hosted by the son of Libyan dictator Muammar Qaddafi. "I was naive and unaware of who I was booked to perform for," she said. "I feel horrible and embarrassed to have participated in this mess. Ultimately we as artists are to be held accountable."
But in December 2013, Carey reportedly received another $1 million to perform a two-hour concert at a fundraiser produced (and attended) by the family of Angola's dictator. The gala raised $65,000 for the Angolan Red Cross and provided ample PR for Angolan President José Eduardo dos Santos and his billionaire daughter Isabel dos Santos. In its brutal three-decade rule, the dos Santos family has exploited oil and diamond wealth to build total control over all branches of the government, military, and courts. Dos Santos's government has been accused of carrying out extrajudicial killings of political opponents, yet the Angolan leader has largely evaded international criticism.
When confronted with the fact that his client had previously pledged to hold herself "accountable," Carey's manager Jermaine Dupri said this "was not his problem" since he wasn't her manager when she performed for the Qaddafi family. He admitted to setting up the concert and doing no research into Angola as part of that process. This time around, Carey didn't even bother to issue an apology for her gig in Luanda.
3. Kim Kardashian and Kanye West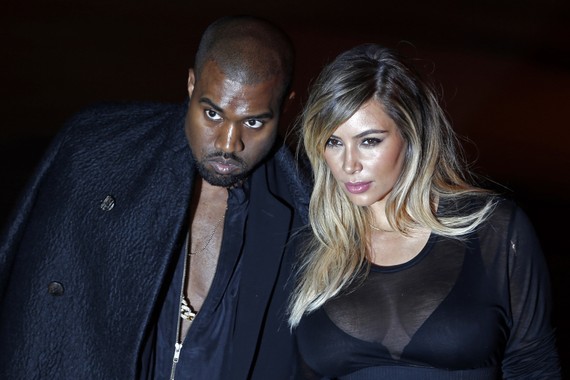 Kim and Kanye make a formidable couple when it comes to providing PR for dictators. In 2012, Kim traveled to Bahrain to promote a chain of milkshake shops. During her trip, she gushed about the country, tweeting, "I'm in love with The Kingdom of Bahrain" and saying "Everyone from the States has to come and visit." Kim's comments promoted a positive image of a country that brutally crushes dissent. Those who disagree with the government are tortured, jailed, or disappeared.
Kanye, meanwhile, was reportedly paid a whopping $3 million to perform at the wedding of Kazakhstani dictator Nursultan Nazarbayev. Nazarbayev, who attended the wedding, has ruled Kazakhstan since 1991 and routinely wins "elections" with 95.5 percent of the vote. He has also waged a war on independent media following the Zhanaozen riots of December 2011, when security forces killed 16 and injured more than 100 striking oil-workers. Despite the controversy over his performance, Kanye has not apologized for it.
4. Dennis Rodman
Rodman has always been known more for his wacky behavior than his basketball career, and the former NBA star's bizarre relationship with North Korean dictator Kim Jong Un is no exception. On his last trip to the Hermit Kingdom, he even brought former NBA players to stage an exhibition game for the Dear Leader. Rodman's antics feed into the popular perception of the regime as a strange place where bad things happen as opposed to one of the world's cruelest tyrannies.
5. Gustavo Dudamel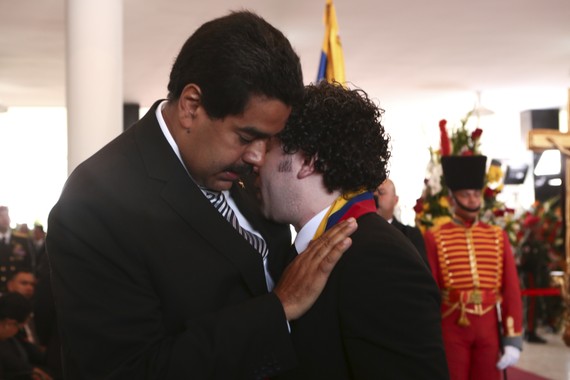 On February 12, the Los Angeles Philharmonic's Venezuelan-born maestro was conducting mambo music for Venezuelan President Nicolás Maduro while Venezuelan security forces violently repressed student demonstrations nearby. The backlash against Dudamel stems not just from his silence in the face of the Venezuelan government's human-rights abuses (a silence he justifies by claiming that artists are above politics), but also from his endorsement of the regime's censorship and repression. In one instance Dudamel was the headliner in launching a state-sponsored television station built on the confiscated assets of a private broadcaster shut down for criticizing the government. Months ago, Dudamel wept beside former Iranian President Mahmoud Ahmadinejad at Hugo Chávez's funeral. In every nation's struggle for civil rights and fundamental freedoms, there are no sidelines for those in the public eye.
6. Fat Joe, Julio Iglesias, and the Spanish soccer team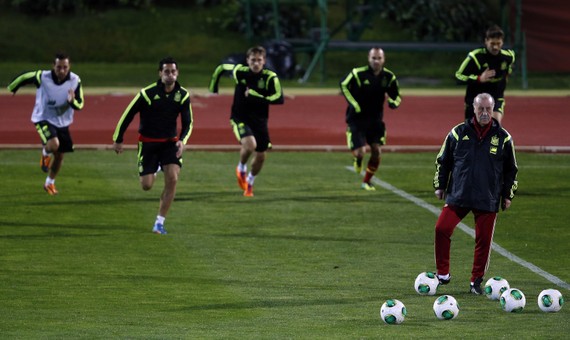 The dictatorship of Equatorial Guinea regularly turns to public relations firms, celebrities, and high-profile events to whitewash the tiny African country's deplorable human-rights situation record under President Teodoro Obiang Nguema Mbasogo. The Spanish-language recording star Julio Iglesias performed at the lavish Sipopo compound in the capital, Malabo (even though two-thirds of Equatoguineans live on less than $1 a day, the tickets to Iglesias's concert sold for a minimum of $973 each. Although he was alerted to the Obiang regime's human-rights abuses prior to the concert, Iglesias refused to cancel the appearance. The Miami-based rapper Fat Joe, meanwhile received an undisclosed amount to perform at a birthday celebration for Obiang's son Teodorín, a playboy with a penchant for spending his country's oil wealth on luxury goods.
In 2013, the world-champion Spanish national soccer team, known as "La Roja," traveled to Equatorial Guinea to play a friendly against the national team. Rights organizations called on the team to denounce the crimes of the government and stand in solidarity with its victims. The regime controls all media and routinely jails and tortures its political opponents to crush dissent. Despite the appeals, the team declined to make any statements about the human-rights abuses in Equatorial Guinea.