Yasukuni, Yūshūkan: Yes, There Is More
"Love the sinner, hate the sin," as rendered into Japanese.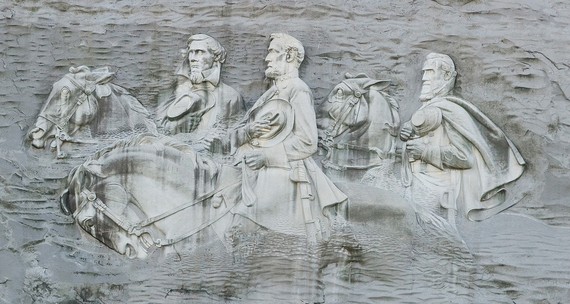 The story goes on. For background see previous installments one, two, three, four, five, and six. But we may now be nearing the end.
A Japanese view. I have received a lot of contumely from readers in Japan, without much explanation. Here is one from a reader in Japan making a point about its view of the past.
Before turning it over to him, a linguistic note: it's always tricky to decide how much to alter quotes from non-native speakers. I have cleaned this up only where I thought it necessary to clarify the meaning. For another time, a discussion of the fairness and unfairness of English's emergence as a global language of discourse, with related benefits to native speakers. See Ta-Nehisi Coates on this theme from France. For now, my Japanese correspondent writes:
I want to explain the Japanese Culture's views about  crime, punishment, and death.

There is a saying that " hate the crime, forgive the offender". [JF Note: In English, this is of course "Love the sinner, hate the sin." Somehow I find myself thinking of the Japanese person who once asked if there was an English counterpart for the Japanese concept of ニュアンス, or nyuansu. This was of course the Japanese transliteration of the French->English word nuance.]

Japanese people make an effort to forgive an offender  after his death or after he receives punishment. 

It is the wisdom which  developed in long history in order to cut off the chain of hate.

This is not only for Yasukuni but is generally true.
 
Japan's prime minister sent funeral condolences on the occasion of the death of Roosevelt who was an enemy's president.

Japanese people have not been blaming Americans about an atomic bomb in the past and the future...  

Even with Osama bin Laden's dead body, probably it is treated carefully and desires a quiet mental rest...  

From the world's perspective, it may seem weak not to retaliate.

It may be difficult to be understood. There may be some persons who get angry. However, if seen from the Japanese people's perspective, the world is bound by the chain of hate and can be considered to be sad.
Which may provide one answer to the question a reader in the U.S. raises:
Here's something I've never understood about Japan and its continuing propaganda, as per Yūshūkan: why, if Japanese citizens are taught that the US forced Japan into WWII and then brutally attacked and humiliated her, are relations so good between our countries? Shouldn't there be enormous amounts of teeming resentment on their part? That would seem the natural reaction. And yet it doesn't seem to be the case. Why not?  
On the different Japanese and Chinese uses of the past, from an American academic:
You posted some interesting comments from readers about the appalling War Museum at the shrine site.  At least a couple of them suggested there was nothing equivalent in American life. 

Well, there is.  Its the pernicious myth of the Lost Cause and the nobility of the Confederacy.  Go visit something like Stone Mountain in Georgia.  How do a group of people who attempted to destroy the United States in the cause of preserving slavery get to be lionized?  It can be objected that this is a primarily regional, Southern, phenomenon but that would be a significant underestimate of the historic pervasiveness of this myth.  This myth, with the accompanying myth of the horrors of Reconstruction, dominated American thinking about the Civil War era for decades.  Prominent academic historians propagated these myths, and there is an immense popular literature supporting these ideas. 

While this aspect of Japanese life is deplorable, its also worth asking why the Chinese government makes such a big deal out of these episodes?  Its certainly not because Japan is any real sense a threat to China.  The Chinese leadership is propagating their own version of victimization, which is certainly much better justified by historical events, to boost domestic solidarity and their legitimacy. 

This is a rather cynical use of the past.  It could even be argued that the Chinese misuse of the past is even worse than the abuse of the past by Japanese politicians.  The latter are functioning within the confines of a democratic political system and a constitution that forbids aggression.  The Chinese leadership, on the other hand, is attempting to use the past to perpetuate an authoritarian regime. 
As I wrote repeatedly while living in China (and in my books), I basically agree with the reader's concluding point about the deliberate -- and dangerous -- way in which the Chinese government has ramped up anti-Japanese feelings. Often, as recently with Yasukuni, the Japanese government makes that job even easier.
From another American:
I've been following the Yasukuni thread from the beginning.

As minimal background, I am now 75, have been married to a Japanese woman for 43 years, and have both lived in Japan several times and visited many times since 1960.

My personal experience leads me to believe that in these times, the vast majority of Japanese do not think about, or care to think about WWII, per se. To most it is an embarrassment, not to be discussed, and best forgotten. I don't know if there are studies which provide evidence of this, but I would bet on it.

I think there was a time when the post-war pacifism, anti-war sentiment of many Japanese was more evident. One of the greatest anti-war films I have ever seen was a Japanese production released in 1959 - The Human Condition (Ningen no jôken). [Above] It is in three parts with a total running time of something like ten hours! (No doubt it is way too long and melodramatic for most of today's audiences.) If I recall correctly, this was very popular in Japan at the time.
Finally -- for this post, and I believe for this topic  -- a reader's note on one other historical angle:
I've just got one significant gripe with the last excerpt you posted in this article: it calls Midway "the end of Japanese aspirations in the Pacific," but the real end of Japanese naval aspirations was the Battle of the Philippine Sea two years later, which was only made possible by an extremely dangerous top-secret intel delivery mission that was completed by the submarine on which my grandfather served as an officer, the USS Crevalle.

The Crevalle was dispatched to the Philippines in order to secure documents containing the "Z Plan" which had been recovered from a crashed Japanese plane. The documents were in plain Japanese language without any code, resulting in a quick (although initially difficult due to the frequency of unknown naval terms) translation. This intel allowed the Americans to inflict a devastating blow on the Japanese fleet in June 1944, in which 3 Japanese carriers and somewhere in the neighborhood of 650 Japanese aircraft were destroyed while the Americans lost just over 100 aircraft.

Crevalle crew snapshot, from the Navy site.

The battle was so one-sided that it became known as "The Great Marianas Turkey Shoot." It effectively eliminated Japan's ability to wage carrier-based warfare for good.

Even better, the same mission by the Crevalle also secured the safe rescue of 40 American refugees from [the Philippine island of] Negros. I will always be proud of that.