Map: The Countries That Drink the Most Tea
Move over, China. Turkey is the real titan of tea.
China is far and away the largest consumer of tea, at 1.6 billion pounds a year. But per person, as illustrated in the map above, the picture is a lot different: Turkey, Ireland, and the United Kingdom are home to the world's biggest tea drinkers.
The Turkish, for one, don't merely enjoy drinking tea; they downright adore the stuff. Turkey's nearly 7 pounds per person per year is easily the largest in the world. Here's the full list: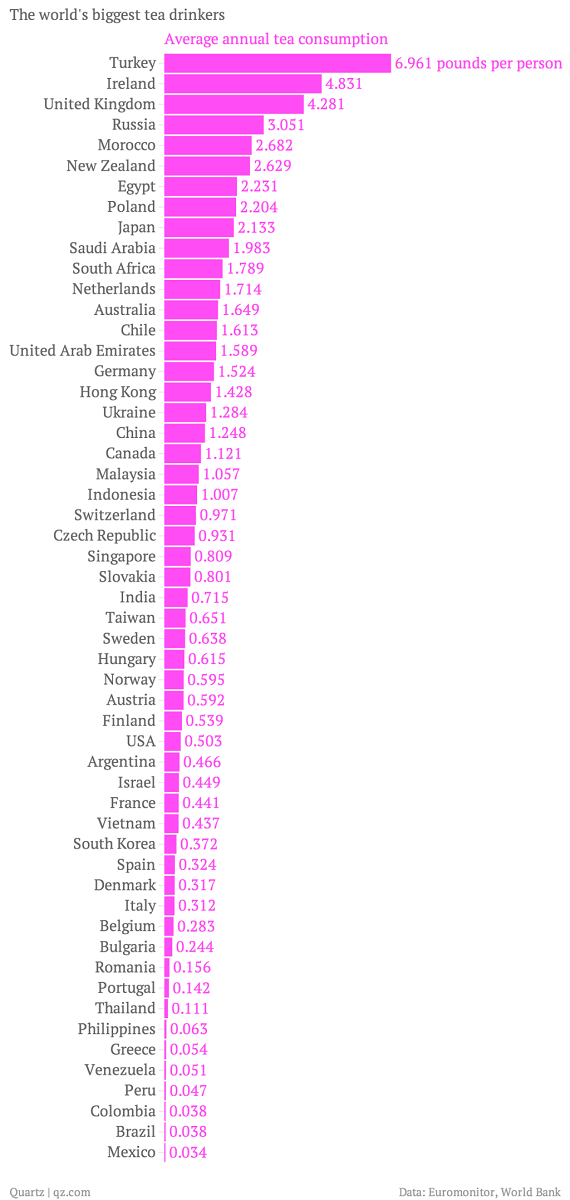 ---
This post originally appeared on Quartz, an Atlantic sister site.