Remembered: Notable Deaths of 2013
Nelson Mandela, Lou Reed, and 10 others who changed the world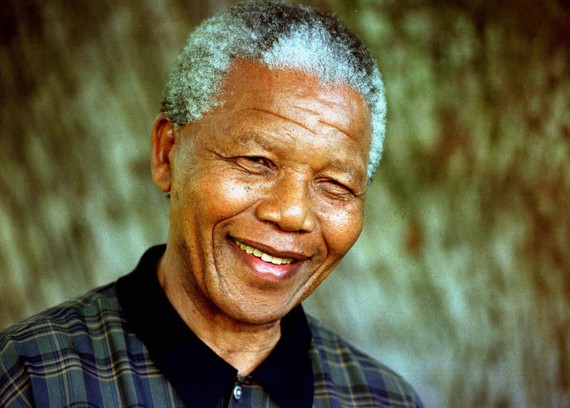 In the pantheon of 20th-century moral leaders, there's Gandhi, Martin Luther King, and Nelson Mandela (b. 1918). Mandela, the son of a village chieftain, made the extraordinary journey from prisoner to president, and in doing so, became an example for millions. Imprisoned for 27 years by the apartheid government of South Africa, Mandela taught his country—and the world—how to fight for a cause with integrity and above all, how to forgive. Upon his release in 1990, Mandela called for reconciliation, and as South Africa's first black president, he moved his country from white minority rule to multiracial democracy. By the time he stepped down after five years as president, South Africa had made the transition to democracy without a violent revolution. In a jaded age, Mandela's life stands as a much-needed reminder that one person can, in fact, make a difference.
---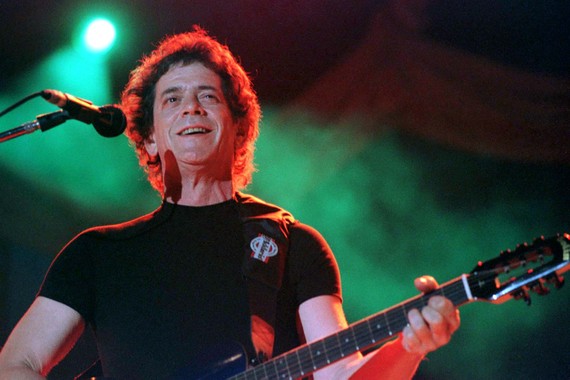 Lou Reed (b. 1942) was a punk before there were punks, a musician who peered into the dark and desperate shadows cast by modern life and never flinched. In his groundbreaking work with the Velvet Underground and his influential solo career, Reed was at heart a subversive, managing to slip sly mentions of Valium and "giving head" into "Walk on the Wild Side," a hit song heard by millions of impressionable teens. Reed's artistic palette was too dark to bring him widespread commercial success, but he attained something that's proven to be more enduring—the respect of discerning fans and musicians. Perhaps the best summation of Reed's outsized influence on popular music came from musician Brian Eno, who observed that the first Velvet Underground album sold only about 30,000 copies in its first years. But, said Eno, "everyone who bought one of those 30,000 copies started a band."
---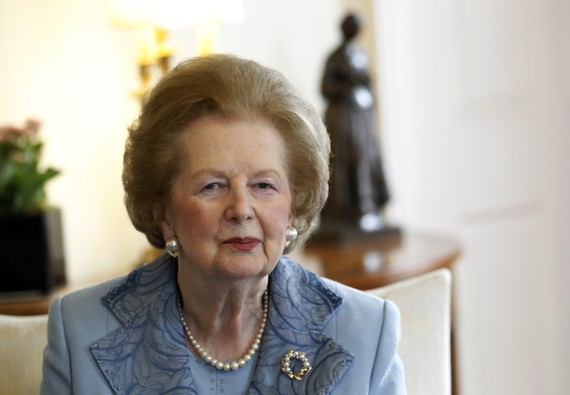 Margaret Thatcher (b. 1925) was the sort of politician who attracted deeply polarized public opinion. Conservatives saw her as the fearless Iron Lady, a champion of free market capitalism and a bulwark against Soviet Communism. Liberals vilified Thatcher as a compassionless leader who ushered in a Me-First era whose sharp divide between rich and poor continues to this day in both Britain and the U.S. Either way, Britain's first female prime minister inarguably set the stage for a conservative revolution that swept her political soul mate, Ronald Reagan, into office. Thatcher made no apologies for her take-no-prisoners policies, whether she was attacking trade unions, the welfare state, or the Falkland Islands. In later years, she was debilitated by Alzheimer's disease, but her influence continued to be felt in Britain long after her voice went silent.
---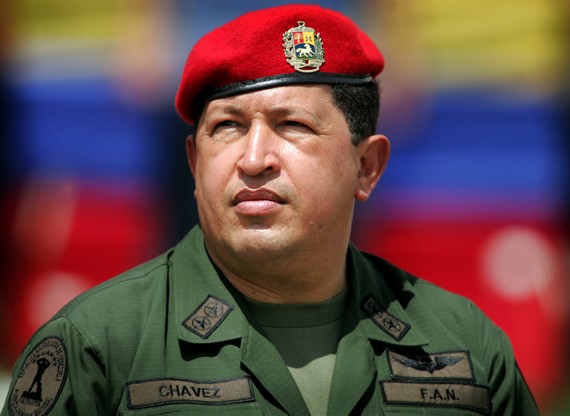 Venezuelan President Hugo Chavez (b. 1954) reveled in his dual role as champion of his country's poor and thorn in the side of his chief nemesis, the United States. Taking a page from the man he most admired, Fidel Castro, Chavez ruled Venezuela with an iron hand for 14 years, significantly reducing poverty and illiteracy at home while blaming the Great Satan to the north for most of his country's continued problems. Chavez nationalized industries and more than one million acres of farmland, and Venezuela's downtrodden responded with near-religious devotion to their leader. But Chavez's policies also led to a steep decline in productivity and investment, making Venezuela's struggling economy even more dependent on oil sales. Chavez's death after a nearly two-year struggle with cancer leaves Venezuela without a charismatic leader and puts the future of his socialist revolution in doubt.
---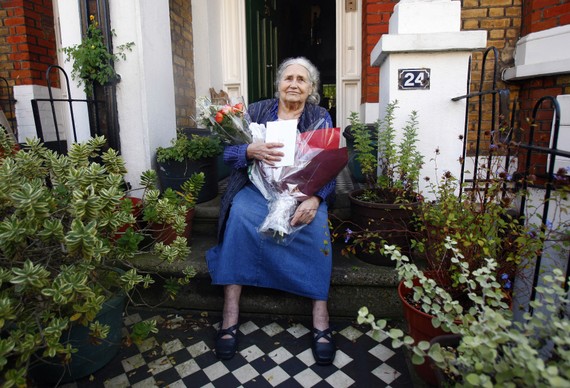 Doris Lessing (b. 1919) authored more than 50 books, but she is best known for her landmark proto-feminist work, The Golden Notebook, published in 1962. The novel was, for many readers, a deeply affecting, even life-changing book that examined female sexuality, disillusionment, mental breakdown, and the changing roles of women. Lessing's prose was richly innovative, and few writers could claim such a broad range – she wrote novels, short stories, poems, plays, and biographies, and even turned out several works of science fiction. Lessing was also a famously sharp-tongued curmudgeon. She bristled at being pegged a feminist and called winning the Nobel Prize for Literature a "bloody disaster" for her writing career. Late in life, she charged that the Internet "has seduced a whole generation into its inanities."
---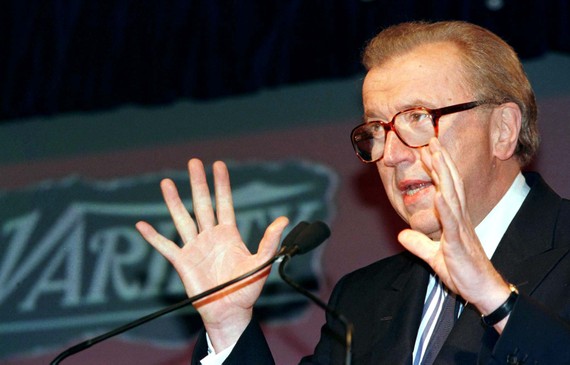 David Frost (b. 1939) was the rare television personality who was instantly recognizable on both sides of the Atlantic. After hosting the BBC's satirical revue This Was The Week That Was in the early 1960's, Frost built a career as a tenacious inquisitor, securing interviews with the famous and powerful, including eight British prime ministers and seven U.S. presidents. As an interviewer, Frost could be excessively polite, even unctuous, before springing the trap on his subject with a dagger-sharp question. His biggest coup came in 1977, when he interviewed ex-President Richard Nixon for 28 hours, in sessions later dramatized in the film Frost/Nixon. Frost managed to accomplish what the Washington press corps never did, getting Nixon to own up to the damage caused by Watergate. "I let the American people down," Nixon told Frost. "And I have to carry that burden for the rest of my life."
---
Virginia Johnson (b. 1925) was the "good cop" of the pioneering sex research team of Masters and Johnson. While William Masters brusquely wired test subjects to machines and instructed them to masturbate or have sex, Johnson was the approachable half of the duo, the one who gave sex research the human face it had long lacked. Johnson started as a secretary in Masters's lab, but soon was elevated to research assistant, and eventually became Masters's wife and chief collaborator. Together, the pair supplemented Alfred Kinsey's earlier sociological sex research with physiological data, gathering hard numbers on a staggering 14,000 orgasms and writing the best-selling Human Sexual Response, a seminal work in more ways than one. Johnson was politically conservative and a defender of traditional marriage, but her work helped usher in a more libertine era in which frank discussions of sex became not only permissible, but also eminently salable.
---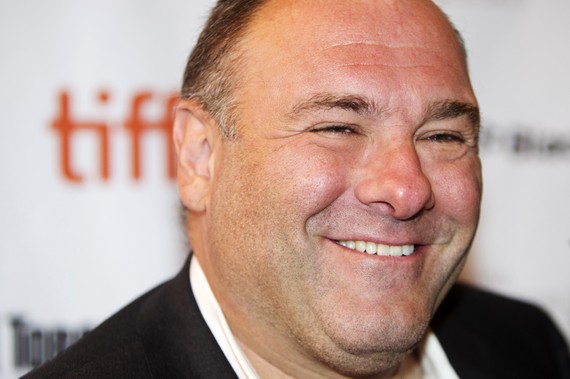 Never mind that James Gandolfini (b. 1961) acted on Broadway, produced documentaries, and appeared in films such as Get Shorty, True Romance, and Zero Dark Thirty. He was, and forever will be, Tony Soprano. There were dozens of mob bosses on TV and in movies before Tony Soprano lumbered along, but none so richly complex. Gandolfini's character was the kind of wise guy who thought nothing of beating and choking another mobster to death for insulting the memory of his much-loved racehorse, while at the same time falling victim to frequent panic attacks and spilling his guts to a shrink. Gandolfini won three Emmy Awards for his portrayal of the New Jersey mobster—sorry, "waste management consultant"—and The Sopranos became a springboard for TV writers such as Matthew Weiner (creator of Mad Men) and Terence Winter (Boardwalk Empire.) When the Grim Reaper finally whacked Gandolfini in June, the actor was vacationing in—where else?—Italy.
---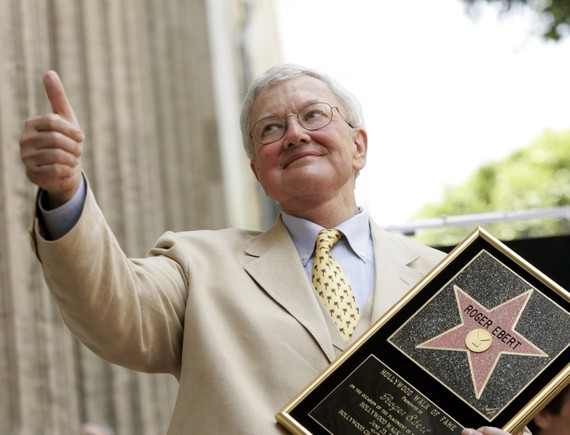 Roger Ebert (b. 1942) was a peculiar kind of movie star, famous not for his work on the screen but in the audience. As film critic for The Chicago Sun-Times from 1967 until his death in April, and co-host of several long-running TV programs, Ebert reigned as one of the most influential movie reviewers in America. The first film critic ever to win a Pulitzer Prize, Ebert approached films not so much as a dispassionate observer but as an unabashed fan, excitedly praising well-crafted films while gleefully panning big-budget bombs. In the last decade of his life, Ebert battled cancer of the thyroid and salivary glands, which eventually robbed him of speech, but he continued to review films in print and became a prolific blogger. He ended his last blog post by signing off: "I'll see you at the movies." The final verdict on Roger Ebert's life and work: two thumbs up.
---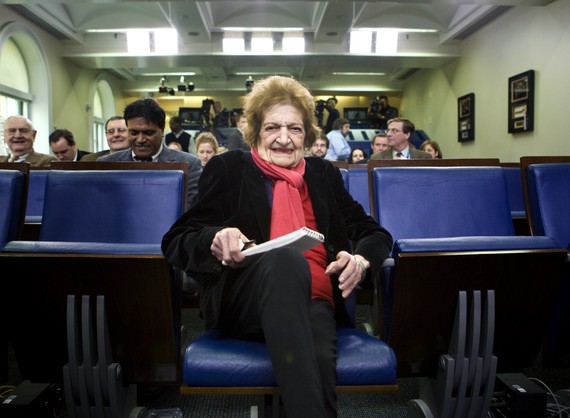 Helen Thomas (b. 1920), the feisty print reporter who crashed the ultimate boys' network had a front-row seat to history. In 1960, she became the first woman assigned to the White House full time by a news service, and she spent the next half century posing pointed questions to presidents from JFK to Obama. Thomas secured a number of scoops, including exclusive interviews with Martha Mitchell, wife of Nixon's attorney general, that exposed hidden details of the Watergate scandal. Her bluntness caught up with her in 2010 when she asserted that Jews should "get the hell out of Palestine," a comment that led to her resignation from Hearst Newspapers. By that time, Thomas's prosecutorial questioning was legendary worldwide. When Fidel Castro was asked the difference between the Cuban and American presidencies, Castro reportedly replied, "I don't have to answer questions from Helen Thomas."
---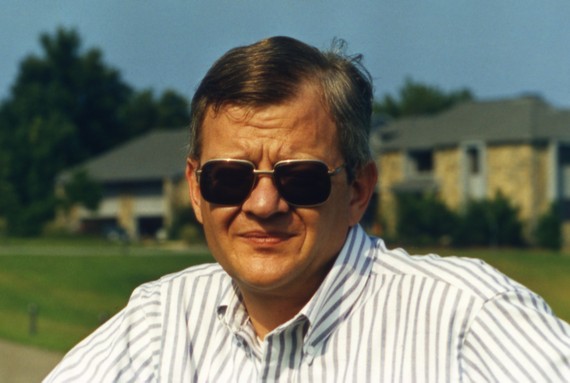 The early life of Tom Clancy (b. 1947) was nothing like a Tom Clancy novel— he was rejected by the Army for poor eyesight and spent time as an insurance salesman. But his 1984 debut novel, The Hunt for Red October, catapulted Clancy onto the best-seller lists and established him as the master of the military espionage potboiler. Clancy's novels were laden with technical details about war and weaponry, knowledge he gleaned from reading military journals. His characters were unambiguous heroes or villains, which made them perfect for movies and television—several of his books became blockbuster films, and TV shows such as 24 were thrillers in the Clancy mold. Clancy had such a sixth sense about the tactics of modern warfare that some of his fictional scenarios eventually came true in real life. Seven years before 9/11, Clancy published Debt of Honor, a novel that ends with a rogue pilot crashing a 747 into the Capitol.
---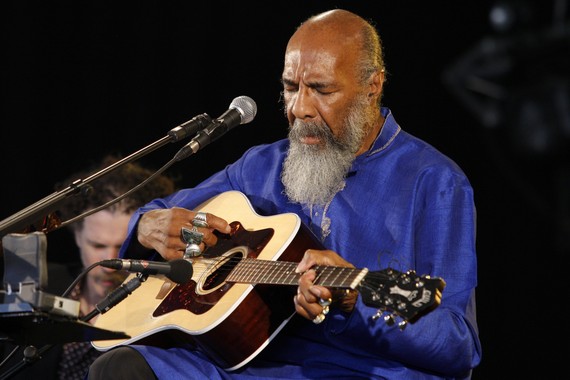 The 1969 Woodstock concert featured some of the biggest musical acts of the day, but it was a relatively unknown folk guitarist named Richie Havens (b. 1941) who nearly stole the show. Opening the concert, Havens improvised a song on the spot that became known as "Freedom," a tune that emerged as a kind of anthem for the concert and of a generation. Haven's percussive guitar strumming, paired with his sand-and-glue vocals, put a distinctive stamp on every song he played—his soulful rendition of "Here Comes the Sun" remains one of the best Beatles covers of all time. In later years, Havens was involved with educating young people about ecological issues and he also sang at Bill Clinton's 1993 presidential inauguration. But Havens will long be remembered for a single live appearance that, for a moment, seemed to give the word "freedom" a new sense of possibility.