China and Russia Aren't the Only Major Countries Repressing Journalism
Beijing and Moscow's media crackdown has deflected attention away from Washington's own shoddy treatment of journalists.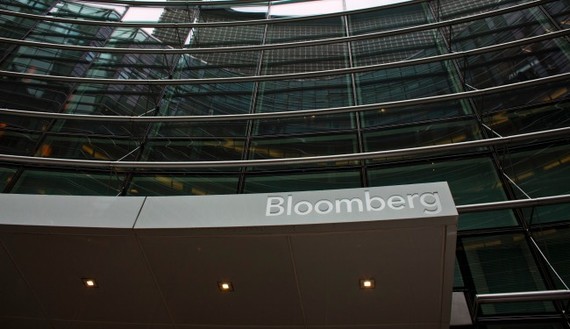 While much of the recent attention focused on journalism has been about how to make this venerable trade financially viable in the digital age, as 2013 draws to a close, news gathering faces challenges that money cannot resolve. Governments around the globe are moving seriously to restrict journalism. Here, in brief, are observations about how three of the most powerful nations have been putting pressure on the media.
In China, the attempted intimidation of foreign correspondents is at a level unprecedented in the country's decades-long ascension to superpower status. In Russia, Vladimir Putin's contempt for a free-wheeling media has reached the point where he summarily shut down the country's respected state news agency. And, in the United States, the Obama administration has imposed harsh legal penalties on officials suspected of leaking to the press. The policies of the Chinese and Russian governments, reflecting the deeply ingrained, ideological, and political character of those states, represent a tradition of media suppression. But it is astounding to read the extent to which reporters in Washington are being denied access to officials who run serious risks for talking to them.
The notion that actions in the United States could bear any comparison to China and Russia seems inconceivable. Yet the opening paragraph of a report this fall for the Committee to Protect Journalists by Leonard Downie Jr., former executive editor of the Washington Post, was devastating by American standards:
In the Obama administration's Washington, government officials are increasingly afraid to talk to the press. Those suspected of discussing with reporters anything that the government has classified as secret are subject to investigation including lie-detector tests and scrutiny of their telephone and e-mail records. An "Insider Threat Program" being implemented in every government department requires all federal employees to help prevent unauthorized disclosures of information by monitoring the behavior of their colleagues.
Yet, for all the disappointment and frustration journalists express about these Obama administration policies, and the dire implications of widespread surveillance of Americans revealed in the documents disseminated by the ex-NSA contractor Edward Snowden, there is a powerful force pushing back against this restraint of our media.
Ultimately, in the tug-of war with the Bush and Obama administrations over access, the media in the United States has shown that it can withstand efforts at repression. American journalism has a spirit of resilience that can and will defy official efforts to curb its impact. There is also good reason to believe that self-criticism among American journalists, as well as public complaints about shortcomings in coverage, actually motivate reporters to do better work. With impassioned eloquence at this year's CPJ dinner, Paul Steiger, its long-time chair, former editor of the Wall Street Journal, founder of ProPublica, and deserving recipient of a lifetime achievement award, declared:
We can't rest. We need to fight hard whenever the First Amendment is challenged at home. We need to speak out, even more vigorously than before when journalists are abused around the world. We need to keep finding more inventive ways to fund and carry out serious reporting. And, of course, we need to keep supporting CPJ.
Amen.
China, in retaliation for reporting by the New York Times and Bloomberg News about corruption among families at the highest levels of Communist Party leadership, has so far withheld renewal visas for correspondents in the two organizations and blocked their websites. (Update: Reuters reports that China has given Bloomberg reporters press cards—but not yet residence cards—and some Times reporters have press cards also.) Bloomberg, which has the largest number of journalists assigned to operations covering China among international news organizations—and a major business in its lucrative terminals—seems deeply conflicted about how to respond. One of its best investigative correspondents, Michael Forsythe, lost his job after internal disputes at Bloomberg led to a front-page  story in the Times. For now, the Chinese clearly have Bloomberg executives in a major bind—how much can they report before it damages their access and their bottom line? Bloomberg News has the potential to be a truly great and innovative news organization, but its stature is endangered by this test of fortitude with the Chinese authorities.
As for the New York Times, it is hard to imagine the Chinese choosing to shut out the world's most prestigious news organization. But so far, every effort by the Times to engage the Chinese in talks about a resolution has apparently failed. China's inclination to bully the foreign media is a discouraging symbol of its central contradiction—a dynamic economy and an authoritarian internal security apparatus—that, for now, is proving to be a shameful throwback to an earlier era.
Vladimir Putin's abrupt closing this month of RIA Novosti, an official news agency, was a measure of his intention to drive Russia increasingly in the direction of his Cold War–era predecessors. Instead of RIA Novosti, which was regarded as an example of how a state-run news operation could provide reliable, relatively independent coverage of Russia, Putin has established a new media organization called Russia Today (Rossiya Sevodnya). This new agency is led by a crony with a deplorable reputation—Dmitry K. Kiselov, a television host whose commentaries are notable for their vituperative assertions of foreign conspiracies and strident homophobia. Russia Today will now be the dominant voice of the country's image abroad, while the other state agency, Itar Tass, focuses on domestic news. RIA Novosti's own description of its downfall said that it appeared "to point toward a tightening of state control in the already heavily regulated media sector." The headline over a column in the Times by Serge Schmemann, one of its long-time Russia specialists, called the dissolution of RIA Novosti "A Case Study of Rule by Paranoia."
To fulfill its most important mission, journalism confronts the instincts of official authority at every level—both to shape the way it is perceived by the public it is meant to serve, and to protect its secrets. China and Russia have ignominious histories on that score. Barack Obama needs to do much better than he has in fulfilling his pledge to make this administration a paragon of transparent government. In practice, it is quite the reverse. In his CPJ report, Leonard Downie quoted Mohamed Elmenshawy, an Egyptian columnist and director of regional studies at the Middle Eastern Institute in Washington:
As journalists from Third World countries, we look at the U.S. as a model for the very things we want: more freedom of expression and professionalism. We are fighting for free news and not to be threatened, and when we see some issues here regulating news and reporting, it is bad news for us because usually our governments, especially undemocratic ones, use this as an example in a very negative way.