The Holy See: Lethal Drones Pose Urgent Ethical Issues
The Vatican's representative at the United Nations warns the U.S. about the moral pitfalls of its targeted killing program.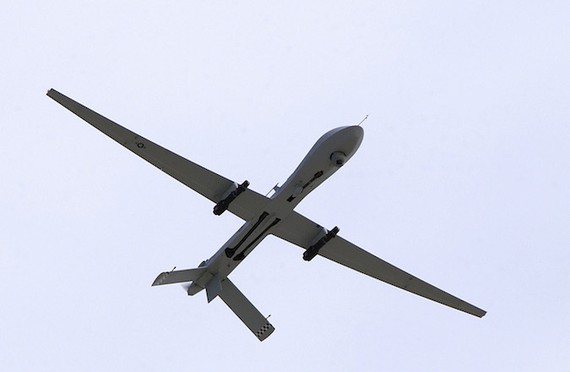 The Holy See's representative at the United Nations, Archbishop Silvano M. Tomasi, has weighed in on the debate about targeted killing with unmanned aerial vehicles. His recent letter raises the following concerns about killing with drones:
The technology may "lower the threshold of conflict, making it seem more attractive to enter into war." 
"It is indisputable that large populations live in constant fear of the strikes," he writes, and "costs to civilian life and property, as well as the psychological and economic cost of living in constant fear of future mistaken strikes, should not be ignored."
It is difficult "to assess the precise impact on civilians of the use of weaponised drones," he observes, "due in part to the lack of transparency in reporting."
"When vital data related to the use of weaponized drones is withheld from scrutiny," he wonders, "how can compliance with international law, international humanitarian law and ethical standards be verified?"
Proliferation is his final concern. The need to use drones ethically "and set a strong precedent for restricting their use" becomes more urgent given "the ongoing and accelerating proliferation of these weapons," he argues, adding that flawed norms are "an increasing danger as drone technology proliferates further." 
These are all concerns I share.
Meanwhile, "thousands of people gathered Saturday in the northwestern city Peshawar to protest American drone strikes inside Pakistani territory and vowed to stop NATO supply trucks unless the attacks stopped." And "China has tested its first stealth combat drone." It is time to reform drone policy so that it is more moral and less shortsighted. We may be living under the norms we establish now for a long time.