Stacking Turkeys in Naples: Thanksgiving Day 70 Years Ago
Photos from the Thanksgiving celebrations of a nation at war.
The image usually associated with Thanksgiving in 1943 is Norman Rockwell's Freedom From Want, which was painted as part of a series illustrating the four freedoms President Roosevelt outlined in his State of the Union address in 1941: freedom of speech, freedom of worship, freedom from fear, and freedom from want.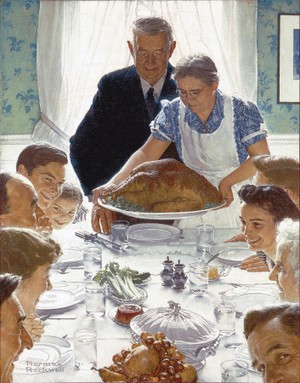 But that same year, the United States was coming up on the second anniversary of its entrance into World War II.
On July 10, British, American, and Canadian forces had invaded Sicily. They began the assault on the mainland in September, and in the months that followed, the Allies inched northwards, encountering heavy German resistance.
Thanksgiving Day in 1943 was celebrated in the U.S. with carefully saved ration stamps. For the millions of Americans abroad, it was a day observed with fellow servicemembers and allies—and with turkeys shipped weeks earlier from home. Below, two photos from celebrations in Italy and in England.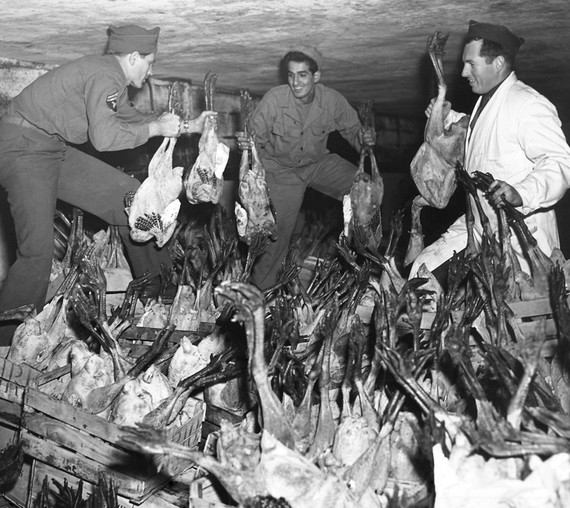 ---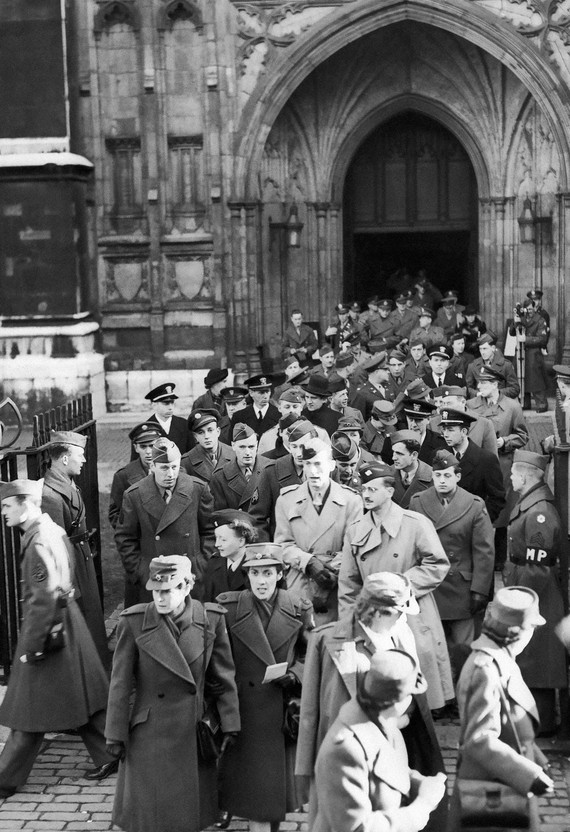 ---