Iran's President Has Released His Own 'Yes We Can' Video
Hassan Rouhani's supporters take a page from Barack Obama's 2008 campaign.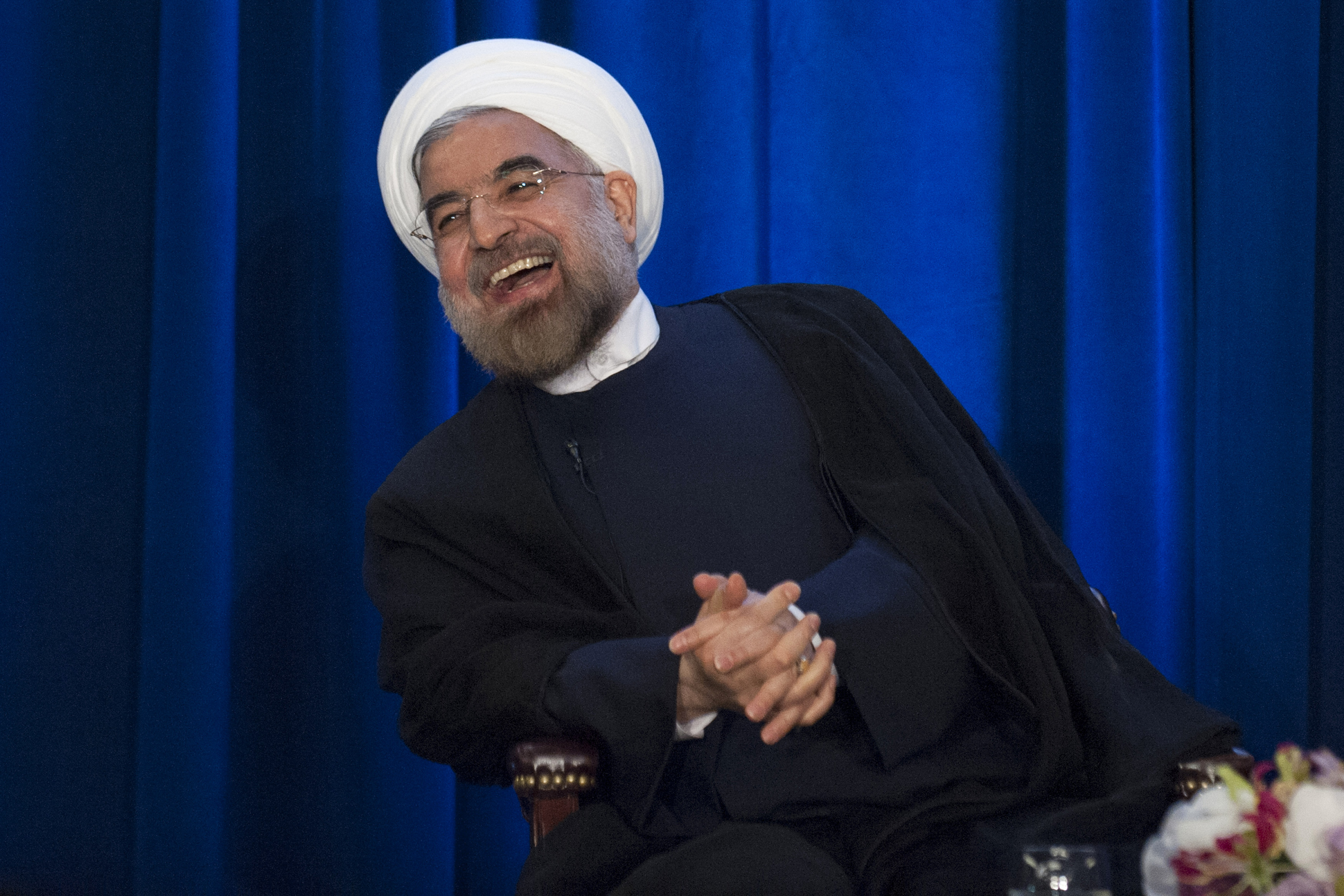 Iranian President Hassan Rouhani's charm offensive continues at home with a musical clip that seems to have been inspired by U.S. President Barack Obama's "Yes We Can" music video. The beautifully made black-and-white clip,  which includes segments of the Iranian president's August 3 inauguration speech mixed with music, singing, and sign language, has been released to mark the first 100 days of his presidency.
Obama's 2008 "Yes We Can" clip was created with the participation of some 30 Hollywood actors and singers. Rouhani's video was posted on his website and shared on Twitter by the unverified account of the Iranian president, which is said to be maintained by his media team.
The clip, which features a well-known singer and actor, Amir Hossein Modaress, was produced by Iranian documentary-maker Hossein Dehbashi, who also worked on Rouhani's election campaign videos. Dehbashi has been quoted by Iranian media as saying that the video was created "spontaneously."
In the clip, unprecedented for an Iranian president, people of all ages play musical instruments and sing to Rouhani's words in Persian, but also in the languages of Iran's minorities, including Kurdish and Arabic. The clip also includes sound bites from prominent figures in Iran's modern history including Prime Minister Mohammad Mossadegh and the founder of the Islamic Republic Ruhollah Khomeini.
The main takeaway of the clip seems to be unity:
Let space  and opportunity be given to all Iranians who are devoted to this land. Let those who are competent serve the nation. Let their hearts be cleansed from hatred. Let reconciliation replace anger and friendship replace enmity.
Rouhani said his government wants happiness to return to the Iranian people's lives and calls on God to guide him.
Dehbashi lived in the United States for several years. He was arrested in 2010, allegedly for forging a United Nations letter that accompanied his immigration application. Upon returning to Tehran, Dehbashi claimed he had been held in solitary confinement by the FBI.
---
This post appears courtesy of Radio Free Europe/Radio Liberty.