What Syrian Rebel Videos Tell Us About Their Ideology
A new al-Nusra video shows the rebels singing Islamic chants and shouting "God is great."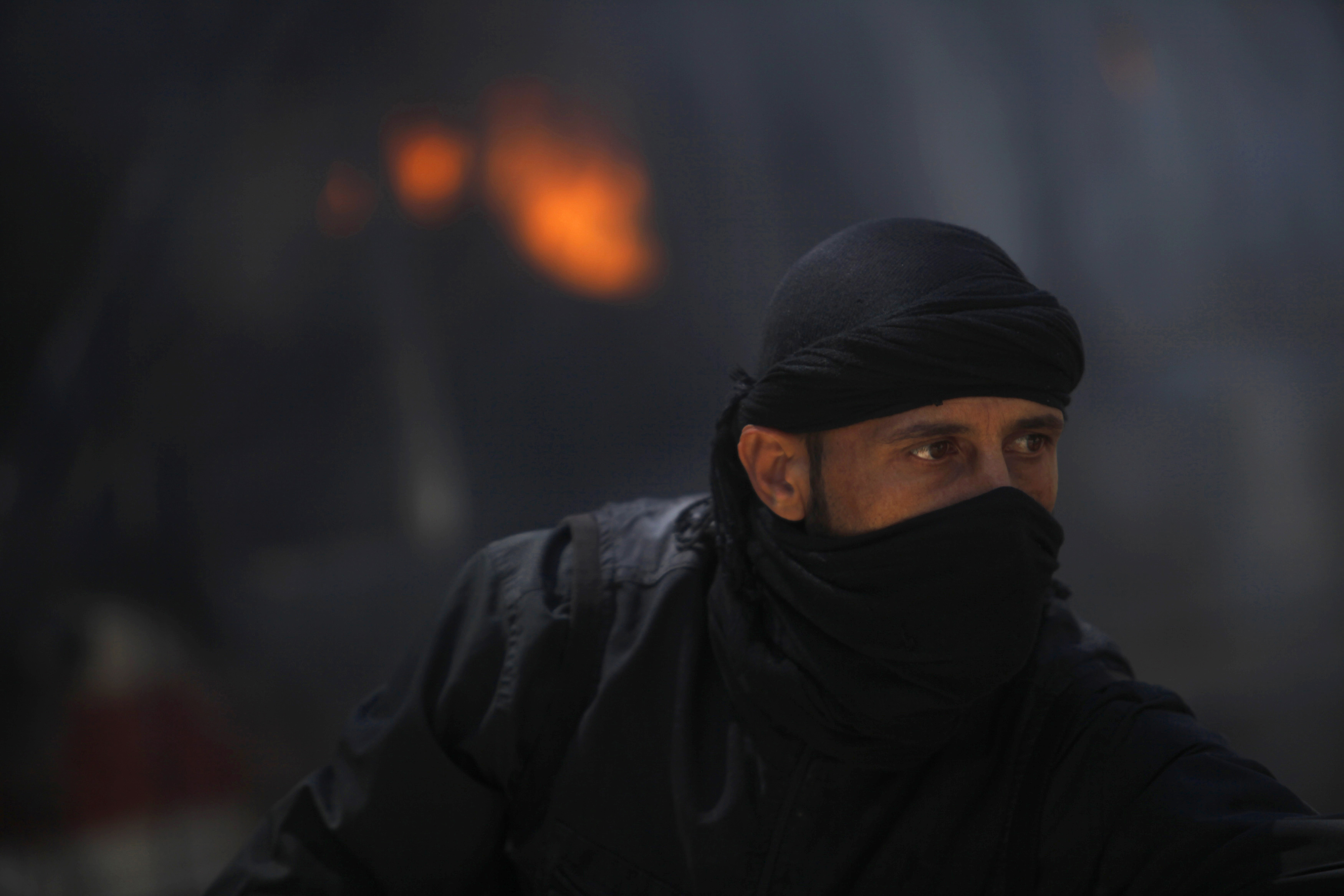 Jabhat al-Nusra, an Al-Qaeda affiliate within the Syrian opposition, published a new video last week that highlighted recent skirmishes around the town of Deir al-Zor.
Besides listing al-Nusra's current objectives, the video also sheds light on the group's values. Following a foreword from al-Nusra's leader, Abu Mohammed Joulani, the video outlines their goals:
(1) Raid a school for the "distinguished" after completing a martyrdom operation
(2) Boldly raid and liberate the Baath Party Headquarters and sweep the    surrounding buildings
(3) Liberate the Social Insurance building
(4) Raid and liberate the governor's house
(5) Raze the Shabeeha building and other apostate businesses in the Jubaila neighborhood
The next segment is a short speech by Abu Yahya al-Libi, al-Qaeda's deceased deputy leader, which praises the mujahideen's (fighters') commitment to the struggle. The remainder of the video focuses on al-Nusra's clashes with the forces of Bashar al-Assad. Along with Arabic anasheed (vocal anthems), each battle scene employs professional cinematography to highlight the exploits of the mujahideen. The al-Nusra narrative emphasizes their fighters' discipline, determination, resilience, and piety. As the rebels conduct operations, take cover, and return fire in their struggle against Bashar al-Assad, religious extremism looms in the background.
In addition to the repetition of Allah Akhbar (God is Great) throughout the video, the video's conclusion illustrates the prominence of religious themes in al-Nusra's propaganda. Near the end, the Black Flag of Khorasan, a messianic object among jihadists, appears and an Arabic nasheed (vocal anthem) plays in background, celebrating the success of the operation against the Kafireen (unbelievers).
Other factions of the Syrian opposition have not ignored al-Nusra's success on the battlefield. Last week, 11 rebel groups, including three groups formerly aligned with the Western-backed Supreme Military Council, announced their separation from exiled Syrian opposition and support of al-Nusra because they preferred to side with people who have "lived their troubles and shared in what they have sacrificed," according to the New York Times, and called for groups to "unify in a clear Islamic frame."
---
This post is part of a collaboration between The Atlantic and the Johns Hopkins School of Advanced International Studies.