Vanessa Kerry: Family Planning in Africa Is 'Very Fraught'
The Secretary of State's daughter recognizes the need for aid, but she questions the right way for foreign volunteers to help girls in developing countries.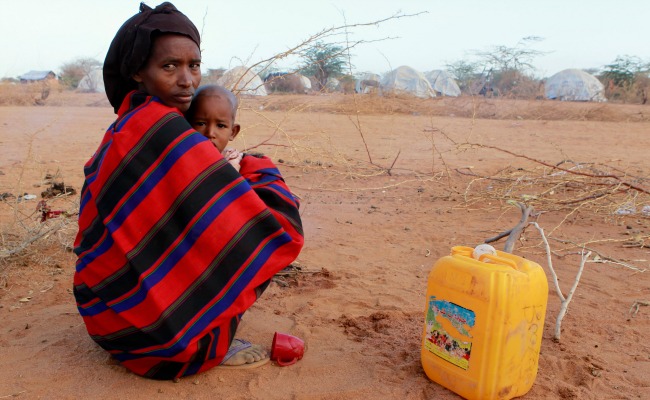 Reuters
The United Nations, the World Health Organization, and Vanessa Kerry all agree: Getting pregnant is bad for young girls. At a recent Atlantic panel discussion, Kerry said volunteers at her organization, Seed Global Health, often work with pregnant girls who haven't developed enough to deliver their babies safely. But although these pregnancies are complicated, it may be possible to train local nurses and doctors to help keep young moms and their children safe.
In particular, Kerry spoke of one of her organizations' volunteers, Maureen, an obstetrician placed in Tanzania. Maureen started her second day in Africa by performing a successful hysterectomy on dying pregnant woman. She "showed the doctors and nurses at the site that you can save a life. In that moment, she transformed the educational experience of what she was doing," Kerry said.
But improving maternal health in developing countries isn't just about importing foreign doctors with better training. "The issue of family planning, especially, is very fraught," Kerry said. "One of my volunteers just wrote me yesterday and told me that one of the villages in Malawi has instituted a family planning policy where if a man gets a woman pregnant twice within two years—basically, two back-to-back children—he has to pay a cow to the chief."
Kerry finds these kinds of cultural issues most challenging, she said. "When you go into a country, you're a guest. How do you influence what you think is right but do it in a way that isn't necessarily bulldozing?" she asked.
"We don't have the most brilliant solution, and we're not ready to implement the cow/cattle tax widely yet," she quipped. "But [this problem] is important, and one we think about all the time because of the patients that we see."