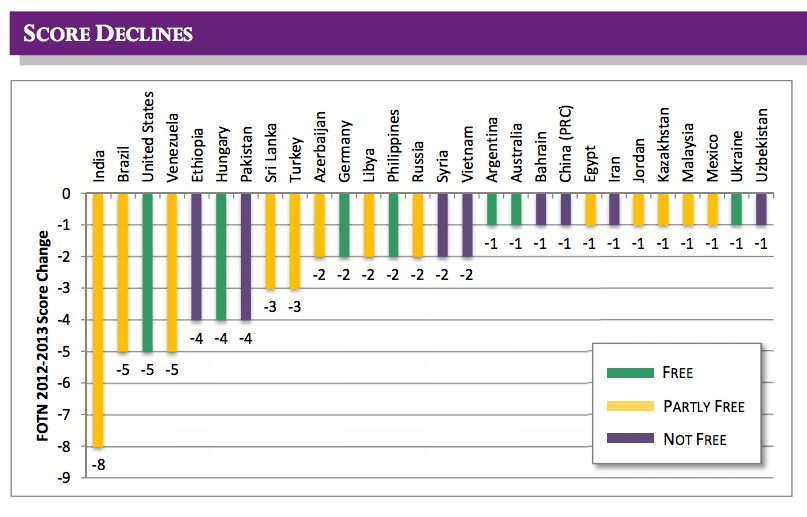 As much as we online journalists love reports that rank things, even we must sometimes resist the urge to blog about them, even "in one map." Because honestly, some countries are just going to either be really good or bad at various things for the foreseeable future. Just as the Central African Republic is not going to be the best country for women within our lifetime, you'll probably never see a Scandinavian nation on a "failed states" slideshow.
Freedom House's annual Freedom on the Net report is out, and like in most such reports, the actual rankings are largely unsurprising. Iceland, the frozen whistleblower nirvana, ranked first, and second was Estonia, the tiny Baltic country that gave us Skype. China, Cuba, and Iran came in last, obviously.
One thing that is a total grab bag, though, is the list of countries that had the largest declines in Internet freedom. Because although "free" and "not free" countries tend to stay that way, big jumps in their standings can be a sign of really significant and fascinating trends. Here are the explanations for the three of the biggest "losers," as it were: India, Brazil, and the United States. 
India
Along with stepping up surveillance, last year Indian authorities arrested at least 11 people for doing things like tagging and liking social media posts within closed groups.