It started, as many deep philosophical Reddit debates do, with a one-line statement, "Got a contract to fix some outsourced Indian PHP code," accompanied by an image macro of Toy Story characters Woody and Buzz Lightyear gazing off into the distance. "Security flaws," the overlain, blocky white text reads. "Security flaws everywhere."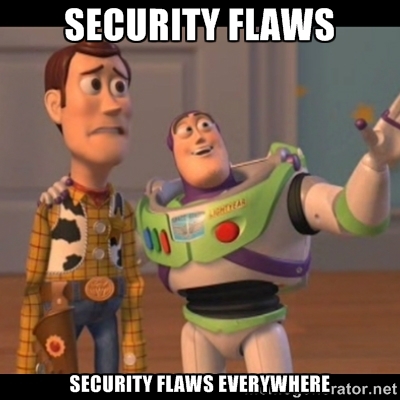 Moments later, other developers chimed in with their own grievances.
"Code from India can be truly awful if you work with most companies," another Redditor said. "A lot of them treat programming as a task to be completed with numbers and fire those that can't work fast enough, rather than a task requiring quality where people are educated to avoid mistakes and fired only as a last resort."
"I am currently working with outsourced code," said another. "I never knew how bad it could get."
The thread bounced around nerd circles for a bit before dying down, but it was just the latest example of the perennial grumbling by American programmers who are assigned to work on code that was crafted in Delhi or Mumbai. Indeed, as America has increasingly relied on Indians to program our software on the cheap, we've also increasingly griped that cultural differences seem to penetrate even the formulas and algorithms that one would think would be the same in every country.