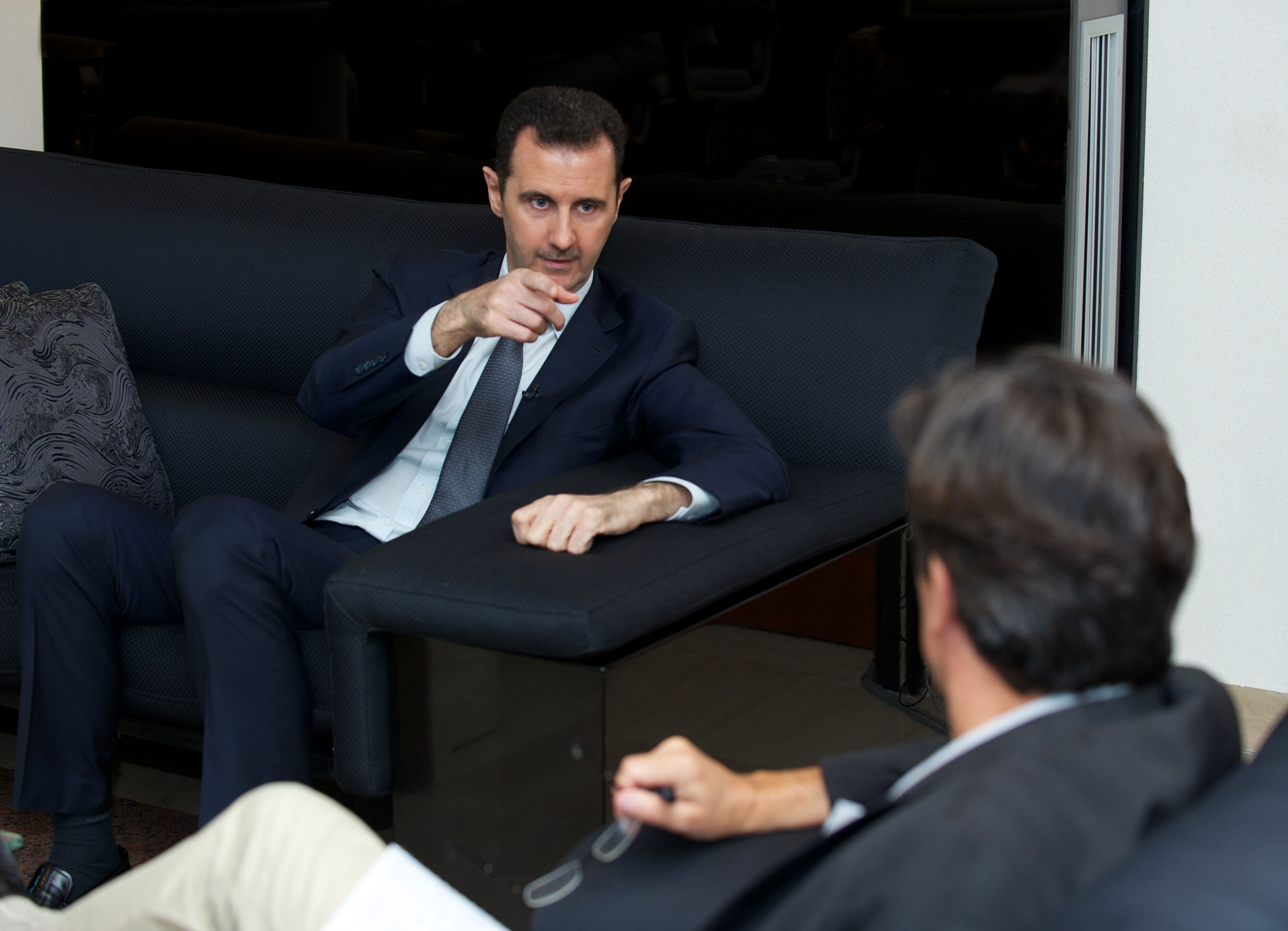 It's a catch-22 no president wants to be caught up in.
If President Obama doesn't launch a limited military strike against Syria for using chemical weapons against its people, President Bashar al-Assad will be able to claim victory over the United States. If he does order a strike against Assad, the U.S. has made clear that it won't remove Assad from power -- another reason for the Syrian dictator to boast that he stood up to the powerful United States.
Either way, it seems, Assad wins.
During nearly four hours of testimony at the Senate Foreign Relations Committee on Tuesday, Sen. Marco Rubio (R-Fla.) put this conundrum to Secretary of State John Kerry. "One of the concerns that I have and I've heard others express," Rubio said, "is that Assad could take three, five, six days of strikes, maybe longer, maybe shorter and emerge from that saying, 'I have faced down the United States and I have held onto power and survived' and at that point be further emboldened both domestically and perhaps even abroad. Have we taken that into account?"
Kerry answered candidly, showing the U.S. hand in this poker-game of crossing red lines:
"Yes, we absolutely have, for certain, we've taken that into account. [Assad] will weather, I mean, he will weather it,' Kerry told Rubio. "The president's asking for a limited authority to degrade his current capacity and to deter him from using it again. He is not asking for permission from the Congress to go destroy the entire regime or to, you know, do a much more extensive kind of thing, that's not what he's asking. So he will be able to stand up and no doubt he'll try to claim that somehow this is something positive for him."