Why Mona Eltahawy Is 'Happy to Be Called a Radical'
The writer describes the advice she ignored on her way to becoming an activist.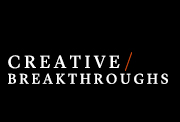 A series of interviews with leaders in media, tech, and the arts
See more
During the 2011 protests in Tahrir Square, Mona Eltahawy was arrested, beaten, and sexually assaulted by Egyptian police. Hands swollen, arms broken, she retaliated with words, describing the experience in tweets that got international press attention. "I'm happy to be called a troublemaker," she said during an interview for Atlantic Video's Creative Breakthroughs series.
Once a news reporter, Eltahawy now writes, blogs, and speaks about feminism and political freedom in the Middle East. As her career transitioned, mentors advised her to become a generalist opinion writer, but she refused – she knew she wanted to focus on women's issues. In the video above, Eltahawy shares more insights on finding her passion.
This interview was filmed at the 2013 Aspen Ideas Festival.